SiS Pro Yellow Bottle - 800ml
Product Code
800ml Pro Yellow Bottle
FREE DELIVERY ON ORDERS OVER £35
Product Information
The exclusive SiS Pro Yellow Cycling Bottle, as used by Sir Chris Hoy, features the unique Easy Mix System. This has been designed to deliver fast and accurate mixing. The Easy Mix System enables you to pour specific amounts of Science in Sport powder directly into the bottle by using the pre-determined marks printed on the outside of the bottle.
Key Features:
•As used by Sir Chris Hoy
•Unique easy mix system
•Soft rubber nozzle
•Easy to grip bottle with ergonomic shape
•Lockable valve for leakproof transport
•Dishwasher safe
•BPA Free
Product Uses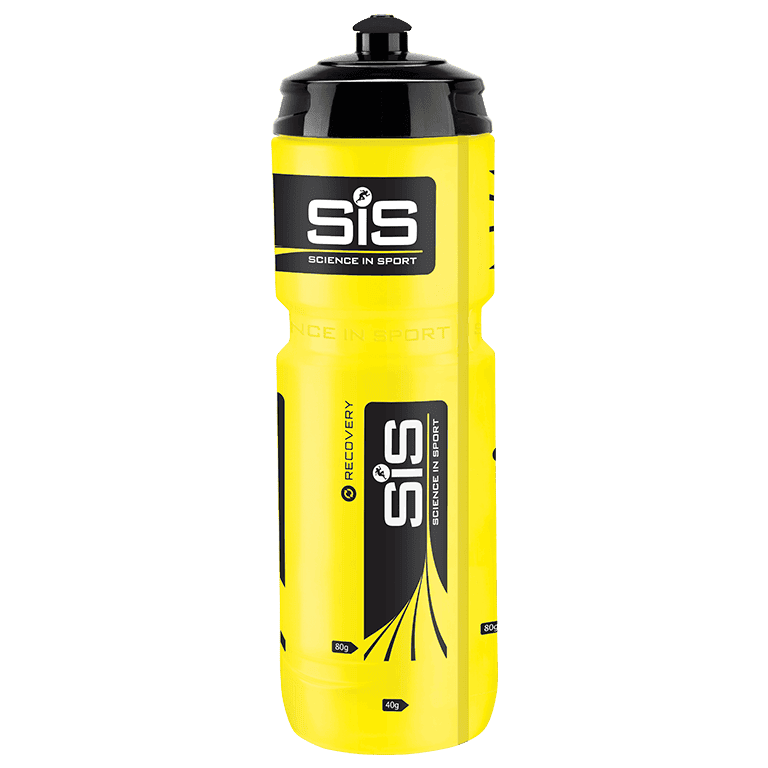 Verified Reviews
Rated

4.2

out of 5 based on

20

Reviews
Colour is disappearing fast have not put in dishwasher only hand wash with mild detergent Bottles are not as good as they used be guess SIS has become so successful that they are neglecting quality
Perfect bottle. Its labelled to help me measure my mix of powders and water. Easy to clean and durable. Very good bottle highly recommended.
Drink opening too tight risk of loosing teeth.
Neck is too narrow to fit a scoop through
Difficult to rate a bottle, Does what it should do, Tick.
Always use these bottles Every chance to stand out in the crowd and at dark hours
it's a training shaker bottle what else?
ottimo prodotto consigliato
Bottle is bottle it is ok)
Good size bottle which does't leak.
constantinos christodoulou
Very easy at use and big enough for hydration
for some reason mine leaks a little when the bike is upside down. i checked the cap and nozzle to be completely closed and tight it will drip. the measurement system for the electrolytes and recovery powder is a good feature. LOOKS COOL!!
Water bottle in this picture isn't the one I received. Not the greatest water bottle.