WHEY20 - 12 Pack - Lemon Meringue
Perfect for:
Muscles
Recovery
Vegetarian
Best Before Date: 31/05/2022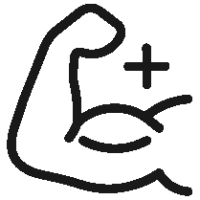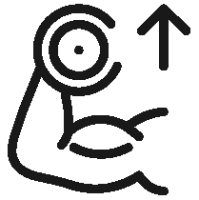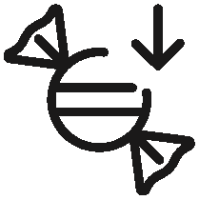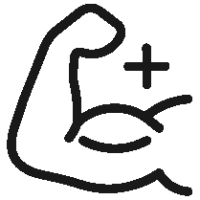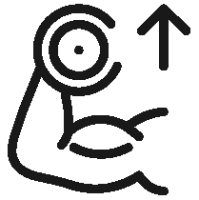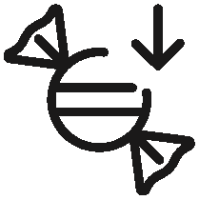 Why Choose?
Convenient on-the-go format
20g Protein - 4g BCAAs
Low in sugar and fat
ABOUT WHEY20
WHEY20 is back with an improved recipe and delivery format. Available in three new dessert-like flavours, WHEY20 takes high protein snacking to the next level. The new convenient delivery system makes it perfect to have when on the go; simply throw in your bag and consume as a high protein snack wherever you are.
With each serving providing 20g of protein and less than 2g sugar, WHEY20 is the perfect high protein snack to take after an intense training session or even between meals to support daily protein intake. Sourced from a combination of premium grade Whey Protein Concentrate and Quark, WHEY20 delivers a full compliment of essential amino acids to provide the necessary building blocks for the creation of new proteins.
Benefits
When strength training, the combination of lifting weights and protein intake is used to build new proteins, especially the contractile proteins. This repeated muscle damage and protein feeding results in muscle growth.
In relation to endurance performance, protein intake is equally as important. In this situation the stress of endurance exercise creates the signal to instruct our muscles to make new proteins involved in aerobic energy production whilst the amino acids deliver the required building blocks for these proteins to be created.
Consume WHEY20 as a high protein snack throughout the day with or between meals (such as at breakfast or mid-morning / mid-afternoon snacks). Alternatively, consume within 30 minutes of finishing your training.
Nutrition Stats
Lemon Meringue
Typical Values
Per 100g
Per 110g serving
Energy (kJ)
508kj
558kj
Energy (kcal)
120
132
Fat (g)
3.2g
3.5g
Of which Saturates (g)
2.1g
2.3g
Carbohydrate (g)
4.6g
5.1g
Of which sugars (g)
1.7g
1.9g
Protein (g)
18g
20g
Salt (g)
0.16g
0.18g
INGREDIENTS
Water, Velicious™ (Whey Protein Concentrate (Milk)), Quark Powder (Milk), Acid (Citric Acid), Flavouring, Preservative (Potassium Sorbate), Sweetener (Sucralose).
Very nice taste, consistency and convenient size packaging.
Billy James Borthwick
15/03/2022
Tastes so bad I had to throw them away. Find it hard to believe this is good for you!!
Cameron McGee
12/03/2022
Great product, highly recommended and will order it again
MOHAMAD RUZKAN BIN ABDULLAH
15/12/2021
Love the flavour, so easy to use, maybe slightly over packaged with the hard plastic cap?
Mike O
06/12/2021
Great taste and very convenient way of protein intake.
John Gibson
22/11/2021
Thought I'd experiment with a different flavour of squeeze pouch and took a chance with this slightly whacky one… and it was great. Really love the taste and as ever so easy to use. Only downside is it feels the packaging is a bit over-engineered, so is it sustainable?
Mike O
25/10/2021
On board recovery for my coffee go rides
campbell noon
02/06/2021
Non ancora consegnato in attesa di consegna da 4 maggio che ho fatto l'ordine
ANDREA
01/06/2021