WHEY20 - 12 Pack - Apple & Raspberry Crumble
Perfect for:
Muscles
Recovery
Vegetarian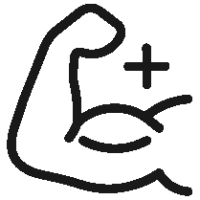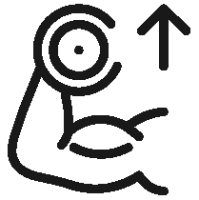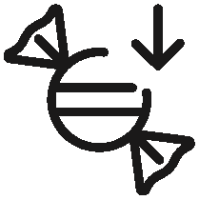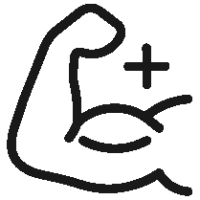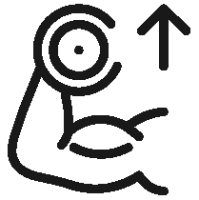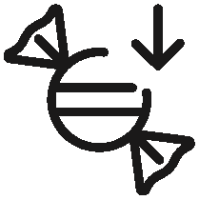 Why Choose?
Convenient on-the-go format
20g Protein - 4g BCAAs
Low in sugar and fat
ABOUT WHEY20
WHEY20 is back with an improved recipe and delivery format. Available in three new dessert-like flavours, WHEY20 takes high protein snacking to the next level. The new convenient delivery system makes it perfect to have when on the go; simply throw in your bag and consume as a high protein snack wherever you are.
With each serving providing 20g of protein and less than 2g sugar, WHEY20 is the perfect high protein snack to take after an intense training session or even between meals to support daily protein intake. Sourced from a combination of premium grade Whey Protein Concentrate and Quark, WHEY20 delivers a full compliment of essential amino acids to provide the necessary building blocks for the creation of new proteins.
Benefits
When strength training, the combination of lifting weights and protein intake is used to build new proteins, especially the contractile proteins. This repeated muscle damage and protein feeding results in muscle growth.
In relation to endurance performance, protein intake is equally as important. In this situation the stress of endurance exercise creates the signal to instruct our muscles to make new proteins involved in aerobic energy production whilst the amino acids deliver the required building blocks for these proteins to be created.
Consume WHEY20 as a high protein snack throughout the day with or between meals (such as at breakfast or mid-morning / mid-afternoon snacks). Alternatively, consume within 30 minutes of finishing your training.
Nutrition Stats
Apple & Raspberry Crumble
Typical Values
Per 100g
Per 110g serving
Energy (kJ)
508kj
558kj
Energy (kcal)
120
132
Fat (g)
3.2g
3.5g
Of which Saturates (g)
2.1g
2.3g
Carbohydrate (g)
4.6g
5.1g
Of which sugars (g)
1.7g
1.9g
Protein (g)
18g
20g
Salt (g)
0.16g
0.18g
INGREDIENTS
Water, Velicious™ (Whey Protein Concentrate (Milk)), Quark Powder (Milk), Acid (Citric Acid), Flavouring, Preservative (Potassium Sorbate), Sweetener (Sucralose).
Really pleased these are available again, great taste and a great snack after the gym, a run or when I havent had time for breakfast.
Simon Amos
18/01/2022
Really good product. Lid difficult to remove. Not ready to recycle - why aren't recycle bags offered with each purchase?
Bob Stoner
16/12/2021
Utterly impressed here guys n gals - so good, I'm just going to have to treat myself to some more soon!!!
Mike
10/12/2021
Very good product
Anatolij Ljubcsik
06/12/2021
Amazing absolutely love it
AK
23/11/2021
Great product - thicker than previous product - hope they reinstate chocolate Orange flavour though . Hope packs are recycled given new hard plastic tops
Blueboy
18/10/2021
Not quite as flavoursome as I expected but good texture.
David
13/06/2021
Aw, these are lovely. Great for grabbing on way home from gym. Taste so good.
Jo Bridges
27/04/2021
Great for recovery and ease those achy legs
Phill Castledine
09/04/2021