Whey Protein Powder 1kg Tub - Strawberry
Perfect for:
Gluten Free
Muscles
Nut Free
Recovery
Vegetarian
Wheat Free
Contributes to lean muscle mass growth & maintenance.
Strawberry flavoured Whey Protein powder in a 1kg tub with scoop.
Can be used throughout the day for a convenient way to increase protein intake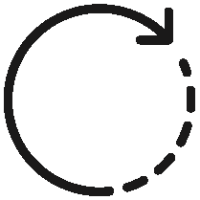 Supports lean muscle growth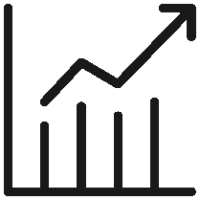 23g of protein, 5g BCAA's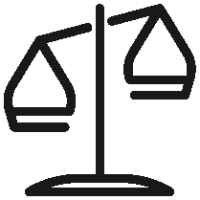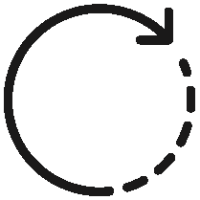 Supports lean muscle growth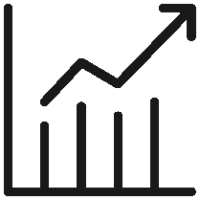 23g of protein, 5g BCAA's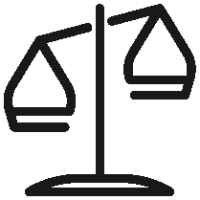 Why Choose?
High quality blend of whey protein isolate and concentrate
117 calories per serving
Designed for use between meals to support lean muscle mass or immediately after strength and conditioning session
About Whey Protein Powder
Whey Protein (Strawberry) contains a blend of high quality whey protein isolate and concentrate, providing a source of rapidly digesting protein.
A high amino acid profile which supports lean muscle growth and maintenance, with at least 5g of BCAAs per serving, including 2.4-2.5g of leucine which increases the rate of muscle protein synthesis. Each serving contains 23g of protein.
Benefits
SiS Whey Protein is a great tasting, convenient way to increase daily protein intake. It is recommended that 1.4-1.6 grams of protein per kg of body weight is consumed each day in order to promote lean muscle mass. For a 75kg male who trains regularly that would equate to 120g of protein per day.
Informed Sport Registered
Our complete product range is developed using a world-class approach to banned substance testing, providing assurance for athletes. For more information on Informed Sport & our unique world class approach, click here.
Suitable For: Vegetarians, Gluten Free, Wheat Free, Nut Free
Add 30g of Whey Protein Powder using the scoop provided (each scoop holds 10g, so 30g is 3 scoops) to 250ml of water in a shaker.
Shake well ensuring the lid is firmly closed.
Suitable For
vegan
gluten-free
wheat-free
nut-free
Nutrition Stats
| Typical Values | Per 100g | Per Serving 30g |
| --- | --- | --- |
| Energy | 1703kj/403kcal | 511kj/121kcal |
| Fat | 8.5g | 2.5g |
| of which saturates | 4.3g | 1.3g |
| Carbohydrates | 6.0g | 1.8g |
| of which sugars | 2.0g | 1.6g |
| Fibre | 1.3g | 0.4g |
| Protein | 75g | 23g |
| Sodium | 1.1g | 0.3g |
Ingredients:
Protein Blend (95%) (Whey Protein Concentrate (Milk), Whey Protein Isolate (Milk)), Thickener (Xanthan Gum), Natural Flavourings, Emulsifier (Soy Lecithin), Sweetener (Sucralose), Colour (Beetroot Red)
Great taste, value for money
Fiona Butterworth
07/04/2022
Good choice of flavours and works well as part of a training diet.
Richard Preston
03/04/2022
Gusto strawberry, buono ma personalmente preferisco gusto cioccolato. Comunque promosso
Elisa Fornasier
08/03/2022
Gusto gradevole, si scioglie in un attimo..
Bagnolo Massimo
18/02/2022
Buon prodotto
Walter Grigis
11/02/2022
Mixed well in water or milk nice taste
Michael harrington
11/02/2022
Non ho ancora provato il prodotto
Fausto Bellagamba
10/02/2022
Tastes great n low sugar
Mrs Jacky Bradley
08/02/2022
Gusto migliorabile. Il cioccolato non era disponibile al momento dell'acquisto, e quello alla fragola non è dei migliori che abbia assaggiato. Buona solubilità, non fa grumi
Lorenza Donatelli
08/02/2022
The best flavour
Stuart
06/02/2022
Good flavour, not too sweet and works well with water. Almost like strawberry nesquick.
Kris B
21/01/2022
Great for recovery! Good product and tastes good.
Jonathan Ho
09/01/2022
Great flavour and easy to mix.
Paul
18/12/2021
Easy to mix & taste good.
Matt Hallahan
08/12/2021
Ottimo per recuperare e risanare le fibre muscolari.
ALFREDO SEPIELLI
26/11/2021
未だ届いてないのでわからん。イチゴ味は楽しみ!国内発送(短納期)だともっと便利なのだが…
y-abe
16/10/2021
???????????
Pete Kerry
20/09/2021
Le uso da sempre, a parere mio tra le migliori in circolazione; nessun problema allo stomaco o di pesantezza, agiscono bene ed apportano un buon recupero e mantenimento della massa magra, ideali se assunte entro 30' dal termine di uno sforzo sportivo medio-intenso o prima di coricarsi per un'ottima assimilazione muscolare durante la notte.
Corrado Saurin
20/09/2021
Mixes well and has just the right amount of flavour.
C ROBERTS
18/09/2021
Tastes good and I am definitely maintaining/gaining muscle strength since using this. Takes quite vigorous mixing to get it fully broken down but once you do it's easy to drink.
Dan
04/09/2021