Perfect for:
Dairy Free
Energy
Gluten Free
Nut Free
Vegan
Wheat Free
SPEND $130 & SAVE $30
SPEND $100 & SAVE $20
SPEND $70 & SAVE $10
The GO Isotonic Energy Gel was the world's first isotonic gel
Designed to deliver a quick and convenient supply of great-tasting, easily digestible carbohydrate without the need for water.
Provides you with 22 grams of carbohydrate per gel.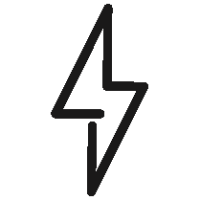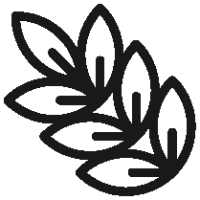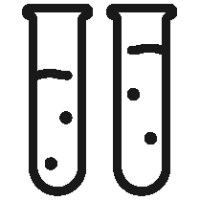 Truly isotonic formulation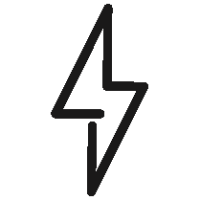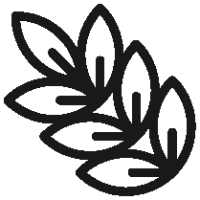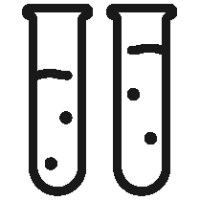 Truly isotonic formulation
Why Choose?
The world's first isotonic energy gel
87 calories per serving
Delivers an easily digestible and quick supply of carbohydrate
About GO Isotonic Energy Gel
The GO Isotonic Energy Gel was the world's first isotonic gel effectively delivering an easily digestible and quick supply of carbohydrate for energy during exercise.
They are designed to be consumed without water, minimising the risk of being bloated that can sometimes occur with over-drinking.
Provides you with 22 grams of carbohydrate per gel.
Awards
Winner of the Queens award for enterprise, this innovative product continues to be seen at the forefront by endurance athletes. Use during endurance sessions and events to help avoid flagging.
Benefits
Depleting your carbohydrate stores during exercise is one of the major causes of fatigue. Delivering additional carbohydrate during exercise is known to improve performance, race times and delay the onset of fatigue.
The Isotonic formula allows the gel to empty from the stomach quickly as no fluid needs to be drawn into your stomach to dilute the gel, providing fast energy. SiS GO Isotonic Energy Gels are highly practical and can easily be carried without the requirement for bulky bottles.
Informed Sport Registered
Our complete product range is developed using a world-class approach to banned substance testing, providing assurance for athletes. For more information on Informed Sport & our unique world class approach, click here.
Suitable For: Vegans, Vegetarians, Lactose free, Gluten Free, Wheat Free, Nut Free, Soya Free
Consume 1-3 gels per hour to deliver approximately 60 grams of carbohydrate and maximize carbohydrate utilization rates. Where hydration is also important, SiS GO Isotonic Gels can also be consumed with SiS GO Hydro or with SiS GO Electrolyte to ensure a combination of both energy and fluid delivery during exercise.
Directions for Use
Simply tear off the top of the packaging and consume - there is no need to mix with water.
Suitable For
vegetarian
vegan
gluten-free
wheat-free
dairy-free
nut-free
Nutrition Stats
For nutritional information about the individual flavours please contact customer service. Example below is for Orange flavour.
| Typical Values | Per 100ml | Per Serving 60ml |
| --- | --- | --- |
| Energy | 613kj/144kcal | 368kj/87kcal |
| Protein | 0.0g | 0.0g |
| Carbohydrate | 36g | 22g |
| of which sugars | 1.0g | 0.6g |
| Fat | 0.1g | 0.0g |
| of which saturates | 0.0g | 0.0g |
| Fibre | 0.1g | 0.0g |
| Salt | 0.01g | 0.01g |
Ingredients:
Water, Maltodextrin (from Maize) (33%), Gelling Agents (Gellan Gum, Xanthan Gum), Natural Flavouring, Acidity Regulators (Citric Acid, Sodium Citrate), Preservatives (Sodium Benzoate, Potassium Sorbate), Sweetener (Acesulfame K), Sodium Chloride, Antioxidant (Ascorbic Acid)
Flavours:
GO Isotonic Gels - Pineapple
GO Isotonic Gels - Pink Grapefruit
GO Isotonic Gels - Apple
GO Isotonic Gels - Orange
GO Isotonic Gels - Tropical
GO Isotonic Gels - Blackcurrant
GO Isotonic Gels - Cherry
GO Isotonic Gels - Chocolate
GO Isotonic Gels - Lemon & Lime
GO Isotonic Gels - Vanilla
GO Isotonic Gels - Fruit Salad
Loving these gels. This is the first gel that is easy to take while doing an activity. You don't have to struggle to make sure you get all of the gel and you don't waste half a bottle trying to wash it down. Much smoother than other gels that are like trying to eat peanut butter. And the taste is spot on.
Chris Uber
25/10/2018
Best flavor I've tried so far!
LC
03/10/2018
I haven't found a better energy gel that sits so well in my stomach. I can down the entire thing without hesitation.
Guest
02/10/2018
The best for long runs, you don't need add water and the flavor is really good
SINDY Almaraz
24/09/2018
Amazing gels, basically instant energy, taste great, easy on tummy.
Eric Hanson
08/09/2016
Better than Gu, goes down fast without a sticky mess. Worked well in my last century ride
WALTER
19/10/2018
This is a great product - the benefit is almost instant - right now I'm looking for something that's more like a power bar - the trouble with bars is that they're hard to get down - too much chewing and too sweet, so your mouth is full of sugar for an hour - if only there was something in between a gel and a bar that was more substantial, but easier to chow down on....
Guest
07/10/2018
Great fuel, easy to use and fast results
Mark Ferguson
25/09/2018
Excellent flavor what I want to change from my two favorites (vanilla and apple)
Christopher Malenab
01/10/2018
Works better than the smaller, "GU" style products.
DENNIS SCHAMP
27/09/2018
Great taste and easy to get down. What really makes this gel the best is the packet. It's very easy to open on the bike with no mess.
Chris Fulbright
16/09/2018
Used them for a while, great for the bike.
Simon Thomas
06/09/2016
Truly works and flavor is subtle.
Riamar Tayam
04/08/2016
Good flavor, all product have a good taste, no after taste no water need after raking a gel so overall good product
carlos` barrios
03/08/2016
Little weak on the orange taste, but it works!!
craig burleigh
27/07/2016
I really like these gels as they are easily digested and do not need to be taken with water; my only negative is that I bought a "bulk" pack and they have an exp. date of 02/19. I wish these would last a little longer.
Guest
22/10/2018
Great product. Great flavor. I use them for very exercise
Cameron Paterson
26/09/2018
These gels are the best on the market. Not only do they taste good, they provide the needed energy without destroying your gut.
Anders Dybdahl
24/09/2018
Love the taste! Easy and compact for running packs!
Maddi
21/09/2018
Gels are excellent and work for training easy on the stomach
Daniel Corredor
17/09/2018
These do the trick. I'm a big fan of this product.
Chris Hepburn
20/10/2018
I have used these several times to prevent from bonking. These gels have always occupied a cycling jersey pocket on all of my rides for a quick energy boost.
Hieu Nguyen
10/10/2018
The tropical flavor is great. The gels provided a boost and are easy to carry.
Wayne Tucker
28/09/2018
Great and easy to use. These work great along with the electrolyte and caffeine gels.
Nic Faure
25/09/2018
Love these gels! The flavor is great and the performance is better.
Bryan Prince
24/09/2018
Love this product for the simple reason it goes down easy. It's not thick and gooey like all other gels I've tried and you can take it without water which is nice. I bought the cherry without the caffeine and I love it
Guest
30/09/2018
All I can say is wow. Great flavors with not aftertaste and from a performance standpoint, all my buddies ask what I am using for energy because the improvement is noticeable.
Jay
27/09/2018
Goes down easy it's like drinking water.
ALVARO Fernandez
24/10/2018
Bought the Tutti-Frutti flavor to see how it taste. I like it so far.
Guest
22/10/2018