GO Energy + Caffeine Gels
Perfect for:
Dairy Free
Energy
Gluten Free
Vegan
Wheat Free
SPEND $130 & SAVE $30
SPEND $100 & SAVE $20
SPEND $70 & SAVE $10
Our GO Energy Gel + Caffeine is based on the same formula as the innovative SiS GO Isotonic Energy Gel with the addition of 75mg of caffeine. Fast energy for a mental & physical boost.
Perfect for when you're on the move..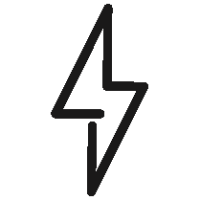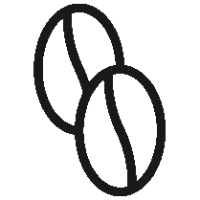 22g carbohydrates, 75mg caffeine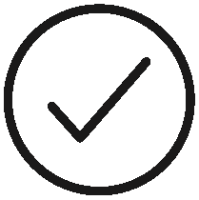 Informed Sport accredited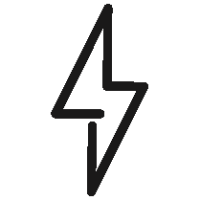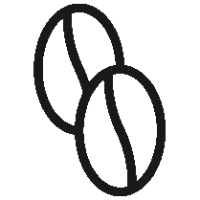 22g carbohydrates, 75mg caffeine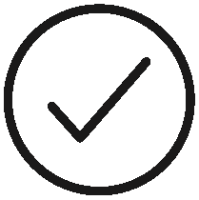 Informed Sport accredited
Why Choose?
Designed for high intensity races and long days on the road
85 calories per serving
Clinically proven to improve performance when taken 30 minutes before exercise
The GO Energy + Caffeine Gel 75mg builds on the established science of the GO Isotonic Energy gel, the world's first and only truly isotonic energy gel.
This product provides 22g of carbohydrate and 75mg of caffeine per gel (Citrus flavor). Ideal for high intensity races and long, tough days on the road. Caffeine has been repeatedly shown to improve performance by lowering your perception of effort by providing a boost just when you need it.
GO Energy + Caffeine is clean in the mouth and easy to digest. For when you want an energy boost, but want the benefits of caffeine too. Use before or during sport for added physical and mental focus when you want to get an edge.
Key Features
• 75mg of caffeine per gel
• 22 grams of carbohydrate per gel
• Formulation delivering energy fast and effectively
• Contents: 6 x 60ml gels per pack
Benefits
Caffeine acts centrally on the brain to lower the perception of effort, which is particularly noticeable in longer events. In distance events over 90 minutes, mental tiredness as well as physical fatigue plays a large role in determining performance as the event progresses. Caffeine can help to maintain physical performance in this situation.
Depleting your carbohydrate stores during exercise is one of the major causes of fatigue. Delivering the additional carbohydrate provided in SiS Energy + Caffeine Gels during exercise can help improve performance, race times and delay the onset of fatigue.
Informed Sport Registered
Our complete product range is developed using a world-class approach to banned substance testing, providing assurance for athletes. For more information on Informed Sport & our unique world class approach, click here.
Suitable For: Vegans, Vegetarians, Lactose free, Gluten Free, Wheat Free, Nut Free, Soy Free
Consume 1 gel 30 minutes before short, intense exercise to provide mental stimulation for the exercise ahead - Perfect when you need an energy and mental boost quickly
Simply tear off the top of the packaging and consume
WARNING: Consuming this product can expose you to chemicals including Lead, which is known to the State of California to cause cancer and birth defects or other reproductive harm. For more information go to www.P65Warnings.ca.gov/food.
Suitable For
vegan
gluten-free
wheat-free
dairy-free
nut-free
Nutrition Stats
For nutritional information about the individual flavours please contact customer service. Example below is for Cola flavour.
| Typical Values | Per 100ml | Per Serving 60ml |
| --- | --- | --- |
| Energy | 594kj/142kcal | 356kj/85kcal |
| Protein | 0.0g | 0.0g |
| Carbohydrate | 35g | 21g |
| of which sugars | 1.2g | 0.7g |
| Fat | 0.0g | 0.0g |
| of which saturates | 0.0g | 0.0g |
| Salt | 0.1g | 0.04g |
| Caffeine | 125mg | 75mg |
Ingredients:
Water, Maltodextrin (from Maize) (33%), Natural Flavouring, Gelling Agents (Gellan Gum, Xanthan Gum), Acidity Regulators (Citric Acid, Sodium Citrate), Caffeine (75mg), Preservatives (Sodium Benzoate, Potassium Sorbate), Sweetener (Acesulfame K, Sucralose), Sodium Chloride, Antioxidant (Ascorbic Acid)
Flavours:
GO Energy + Caffeine Gel - Berry
GO Energy + Caffeine Gel - Citrus
GO Energy + Caffeine Gel - Cola
GO Energy + Caffeine Gel - Double Espresso
It tastes like Robitussin cough medicine, but it gives me that boost I need around mile 8.
Guest
30/10/2018
Easy to use while running. A bit tart but still great tasting. No jitters which is so nice compared to other energy products.
K. Graves
22/10/2018
The flavors of the gels are good, and they aren't thick. They ate very easy to get down, and you don't need to chase it with any liquid, but do be sure to hydrate! They do exactly what they're supposed to do. I use them on long runs or cold/hot runs, and I never cramp up from them. One time I had a really bad side stitch because I hadn't consumed enough carbs before getting halfway into my run. I took one SiS gel and it went away pretty quickly (5 or so minutes), so I was able to finish my run.
Amaechi Ezemba
20/10/2018
Great product for a long ride or race. No stomach issues and the easy to use on the bike. Will order more of these after my trial.
Steve
19/10/2018
This gels are absolutely amazing. Love everything about them. The flavors, the liquid texture to them and the best part, that they do not cause GI distress under any circumstances. I've used them in training and during racing and no problems whatsoever. And this ones with caffeine are the best because they give a noticeable kick with no jitters.
Guest
17/10/2018
Tastes great and works as advertised
Edward Delk
17/10/2018
On my long rides these have helps battle some of the mental fatigue that creeps in. Very nice flavor too.
Guest
12/10/2018
Excellent. Easy to carry and take on the run. Great taste and no need for water.
Guest
11/10/2018
Love the texture of the energy gel packets. They are not gel like and easy to get down. Energy wise, worked really well during Ironman World Championships 70.3. I took one right when I got on the bike, and then right before I got on the run, and it gave me the energy I needed to feel consistent with pacing and everything. Very solid product, interested in see what else your company can provide to get me to that next stage.
Lothar Birkenfeld
10/10/2018
Definitely great tasting and I nice steady jolt of energy. Nothing too crazy. Will order again for sure.
Guest
10/10/2018
The gel was easy to swallow, tasted good and seemed to keep my energy up until after I had eaten all that I had brought with me on a long ride in the mountains. Would have been nice to have had at least one more gel by the end of the ride.
Guest
08/10/2018
Taste like cough medicine, but it seems to work well enough
Guest
05/10/2018
Product is amazing, great pack, works as advertised, like it and use it for rides of over 2hours
Daniel
04/10/2018
Great tasting gel that keeps my energy up throughout my ride
Guest
04/10/2018
Smooth texture and consistency makes these easy to drink/eat while on a run or bike ride. Flavor is good too!
Guest
04/10/2018
First off 5 starts for product performance. The SIS gels are fantastic and easy to consume even while running. Normally I am plagued with cramps when I try and nutrition while running, but the SIS gels have worked great during my training for my next 70.3 distance tri. The 2 star rating is for flavor. The caffeine berry taste quite bad, reminds me of cherry medicine as a kid. I would suggest a different flavor.
Guest
04/10/2018
Was hoping for something with a little more caffeine but it gets the job done. Not quite enough to give you the shakes but will spike your energy a little.
Kelly
03/10/2018
Provides boost of sustained energy
Mark Parker
02/10/2018
I am not crazy about the taste but it works well.
Margaret
02/10/2018
Easy to get from your rear pocket and rapid digestion with no discomfort. Great balance of caffeine and important nutrients to replenish while exercising.
Jhonatan Jerez
01/10/2018
Exactly what i was looking for
Juan Francisco Diaz
22/10/2018
I tested these out during training and racing and my body absorbs them so well. There is no queasy feeling. Just stable clean energy.
Guest
10/10/2018
These are pretty similar to other energy gels I've tried, except that they are more liquid so you don't have to take them with water. They don't taste great, but what energy gel does. I think they give you about the same energy boost as other gels.
Guest
08/10/2018
Just works really well. No gimmicks!
Dwight Roth
04/10/2018
Perfect product for my long rides and runs which maintain my energy levels throughout my activity.
Reggie Reyes
24/09/2018
Really easy to use on long bike rides. Not too sweet, don't have to use water.
Guest
19/09/2018
The caffeine is a huge plus after an hour on a trail. Easily digestible. No need to flush with water.
Guest
23/10/2018
Pleasant taste, easy to digest. Caffeine helps!
DENNIS SCHAMP
21/10/2018
I used the gel before a short hard workout. I usually don't use gels before swimming as I get a lot of Phlegm, but with these I had no issues.
Guest
10/10/2018
Doesn't taste great. Only used product once or twice and didn't notice a difference to training. Good if you need carbs quickly, but rarely do people need that.
Guest
10/10/2018
Great taste. Very easy to digest without water.
Guest
10/10/2018
The caffeine adds a nice pickup for morning runs
Guest
08/10/2018
Great product easy to ingest even at pace while running not to sweet and gives a powerful, lasting source of energy --
Tony Fish
07/10/2018
First taste was awful but then I got used to it and have ordered more. They don't repeat on my like other gels
Elaine Keating
05/10/2018
love them, the presentation is great for longer rides. the packaging will hold when in the hydration pack along with the tools and extra tube.
Guest
05/10/2018
I didn't like the taste of this one. It taste like medicine.
CALVIN
04/10/2018
Awesome gels, they works and taste great
Guest
03/10/2018
Taste good. Nice energy boost.
Guest
03/10/2018
Gets me a quick boost of caffeine when I need it during my runs.
Christopher Malenab
01/10/2018
Tastes like thick sports drink but it did the trick. Ran my best time in a half marathon using these
Guest
30/09/2018
Excellent delivery of power and no crash. Best product I've used to date!
Valued Customer
30/09/2018
Easy on my stomach, but the caffeine has a bit of a bitter taste that some may not like. Not an issue for me. Give me a little extra boost, without over doing it.
Omar Meer
29/09/2018
The GO Energy + Caffeine Gels are a good alternative to having a cup of coffee before a ride, run, or race. And they provide a nice boost during a race.
Gina Cole
27/09/2018
Works well, great pick-me-up for my morning run
DENNIS SCHAMP
27/09/2018
The gels keep you feeling great as your beating up your body especially in hot weather.
Jaymes Welch
27/09/2018
Tried it at the Rock n Roll Marathon Expo. I like that I don't need as much water when I use it.
Michael McCullough
25/10/2018
These are the best for 1 hour of increased effort! Caffeine is great for a coffee drinker (who isn't?).
Guest
23/10/2018
The product works great. Taste not so good.
CODY MANFREDI
20/09/2018
i have this now and it works really great for me. it doesnt give me any kind of digestion distress and it is easy to swallow!
N Bockting
20/09/2018
Excellent taste and easily digestible. 30-minute caffeine jolt is a welcome boost on a long workout.
Bruce Nichol
26/10/2018
Energy ready to use for morning training
Guest
18/10/2018
Always carry one in my jersey pocket in a race or long training ride. I love the taste and the caffeine gives me a good jolt that helps at the finish
Steve Ellis
20/09/2018
Texture is very smooth, easy to take in while working out. I also will give the taste a "thumbs up." Overall, very good product.
Guest
14/09/2018