Out of stock
Product Code
r-and-r-bundle
Save 50%
Was
$90.00
$45.00
Product Code
Science in Sport's Rest & Recovery Bundle includes 1 REGO Rapid Recovery 17.6oz Tub 1 Overnight Protein 2.2lb Tub 1 700ml Protein Shaker
Bundle Information
Science in Sport's Rest & Recovery Bundle includes 1 REGO Rapid Recovery 17.6oz Tub 1 Overnight Protein 2.2lb Tub 1 700ml Protein Shaker
Optimize your recovery with two great options:
REGO Rapid Recovery - the original recovery product is a powder designed to be dissolved in water to provide a quick, convenient shake that lets you take on all the nutrition you need after endurance exercise in the short period immediately after you finish - when it is most needed. 
Overnight Protein - Containing slow-release proteins that gradually digest to drip-feed the muscle as you sleep, Overnight Protein will help your body rebuild and adapt through the night.
Informed Sport Registered: Our complete product range is developed using a world-class approach to banned substance testing, providing assurance for athletes. For more information on Informed Sport & our unique world class approach, click here.
Product Uses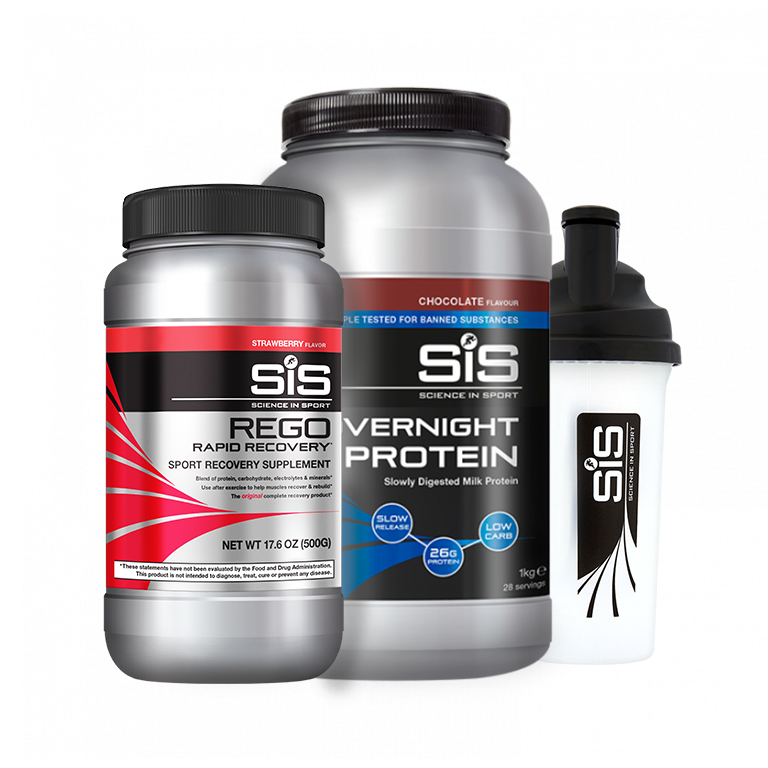 Verified Reviews
Rated

0

out of 5 based on

0

Reviews