Out of stock
Product Code
usa-isotonic-power
Product Code
What do you use it for?
GO Isotonic Energy Gels deliver a fast supply of carbohydrates for energy, with no need for water GO Isotonic Energy + Caffeine Gels offer a quick mental and physical boost.

Add an extra $15 to your cart as well as this free product and receive free shipping:
Product is free after signing up to the promotion & applying the discount code received by email in accordance with the promotion terms & conditions. Discount applied when code is entered in the cart. Max 1 order per address.
Hurry, while supplies last!
Bundle Information
Isotonic Power Pack includes 3 x Beta Fuel, 3 Isotonic Gels and 2 Caffeine+Energy Gels. MSRP: $22

Energy Gel Flavors:
Isotonic: Cherry, Vanilla, and Tutti Frutti. Caffeine: Berry and Citrus
Beta Fuel Flavors:
1 Lemon Lime / 2 Orange

Key Features:
Isotonic Gels
Truly isotonic formulation - no need for water
Fast, easily digested energy
22 grams of rapidly absorbed carbohydrate per gel
Convenient easy-to-take format
Suitable for Vegans 
Caffeine options contain 75mg of caffeine
Beta Fuel
2:1 ratio maltodextrin:fructose
80g total carbohydrates
Isotonic Formulation
Natural flavors and sweetener
Added Sodium, Potassium, Magnesium and Calcium
Product Uses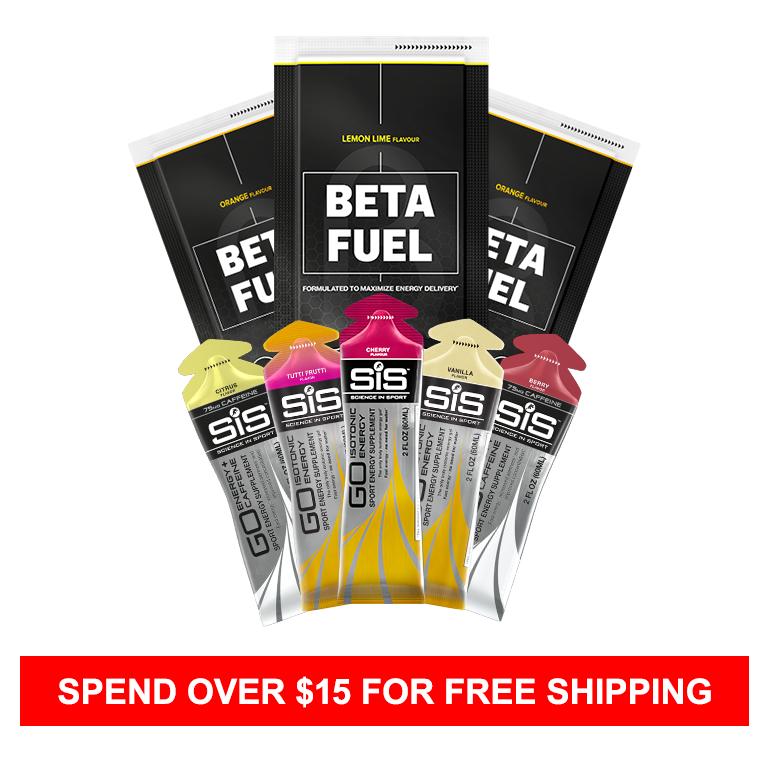 FAQ's
When should I consume these?
Consume 1-3 gels per hour during endurance exercise to maximize carbohydrate utilization rates. Alternatively, take one halfway through repeated high intensity exercise (such as football or rugby) to rapidly replenish glycogen stores.
When should I have these versus Electrolyte or Caffeine?
These should be consumed when you need a fast, convenient energy boost. During endurance exercise lasting over 90 minutes, these should be the main gels that are used throughout a race. Use in combination with other Energy products e.g 1 x GO Isotonic Energy Gel and 1 x 500ml GO Electrolyte to hit 58 grams of carbohydrate (per hour).
Is this gel Isotonic?
Yes, this gel was the first truly isotonic energy gel.
Are these 'natural'?
GO Isotonic gels contain natural flavorings.
Why are these better than regular foods, for example a banana?
GO Isotonic Energy Gels are designed to be absorbed fast into your gut, providing fast energy. Some solid foods can take a while to digest as there's more fat and fiber in whole foods, which during exercise can cause feelings of bloating and discomfort.
Do these contain aspartame?
No, Gels do not contain aspartame.
Will they fit in my cycle jersey pocket?
Yes! All GO Gels are lightweight, compact and designed to fit in jersey pockets, cycle bags and waist packs. They are pressure tested, so don't worry about the packaging tearing or bursting during exercise.
You may also like
Verified Reviews
Rated

0

out of 5 based on

0

Reviews