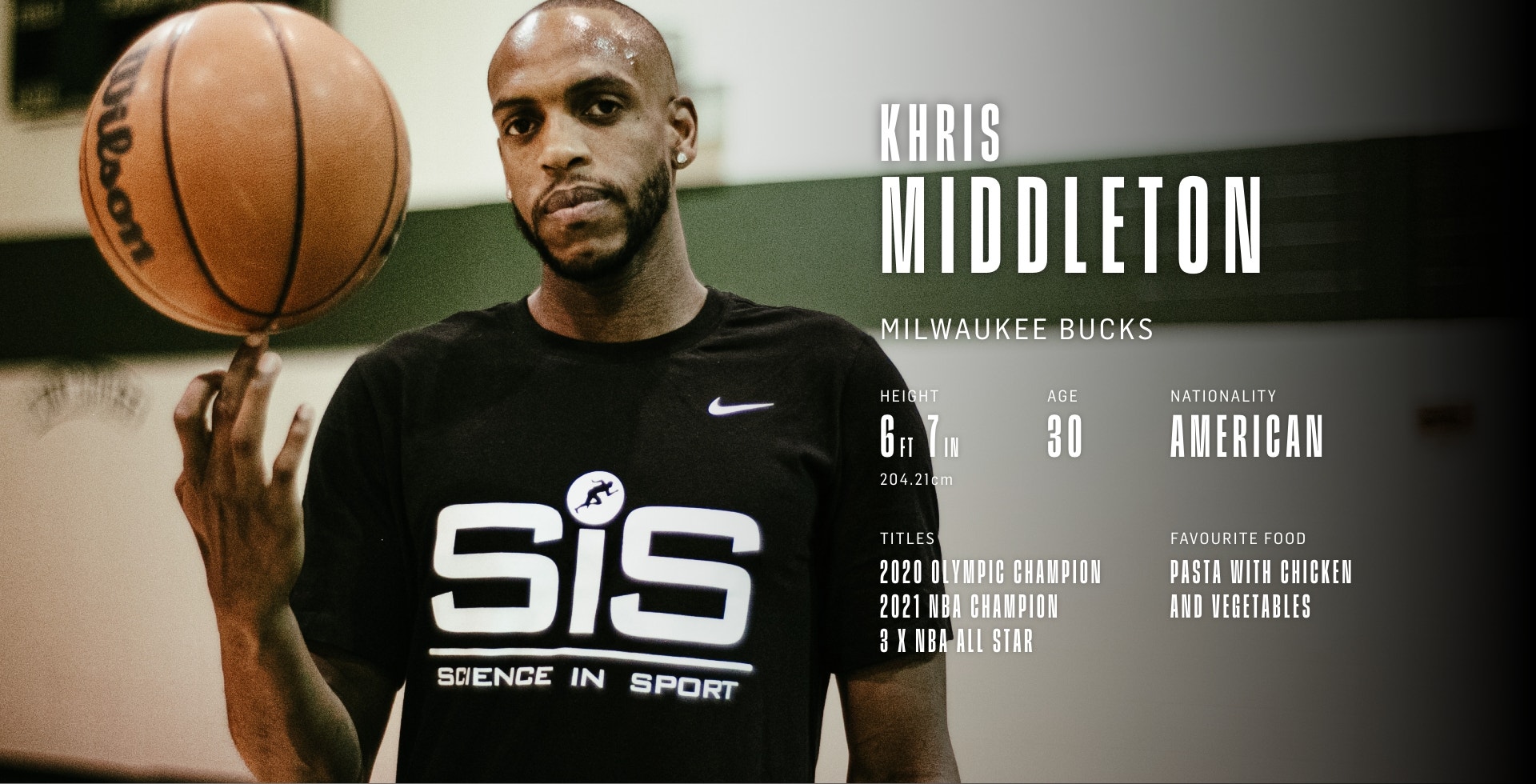 KHRIS MIDDLETON
WHAT ARE YOUR GOALS FOR 2022?
My goals on and off the court is continue growing the things I've been doing on the court. Just continue to try to repeat what we did last year. winning a championship wasn't easy, but it's something we feel we could do again.
WHAT WERE THE THREE MAIN FACTORS THAT MADE THE BUCKS CHAMPIONS, LAST SEASON?
The three things that made us champions last year was, one, the experience that we've been through as a team and individually; Second, I would say our habits that we built, day in and day out; And then third was to never be satisfied. I think we have those three things together. It just creates this will and hunger that keeps you going.
YOU HAVE 82 GAMES IN A REGULAR SEASON, HOW DO YOU STAY FOCUSED?
The way I stay focused is to just stay on my routine. I'm trying to watch a little bit more basketball every night before I go to sleep, to catch up on game plans. It's also important to take time to just relax and try to get some rest.
WHAT DOES YOUR POST GAME ROUTINE LOOK LIKE?
My post game routine goes from, as soon as we get off the court, I have a REGO Rapid Recovery shake, get in the ice bath for about 10 minutes. Then once I go home, eat, re-watch the game again, try to learn from it. And then after that, it's probably bedtime.
WHAT DID YOU LEARN FROM LAST SEASON THAT YOU'VE TAKEN INTO THIS CAMPAIGN?
What I learned from last season is that the further you go in the playoffs, the harder it is, the better in shape you must be. So, I want to take care of my mind and to take care of my body, to withstand the long season.