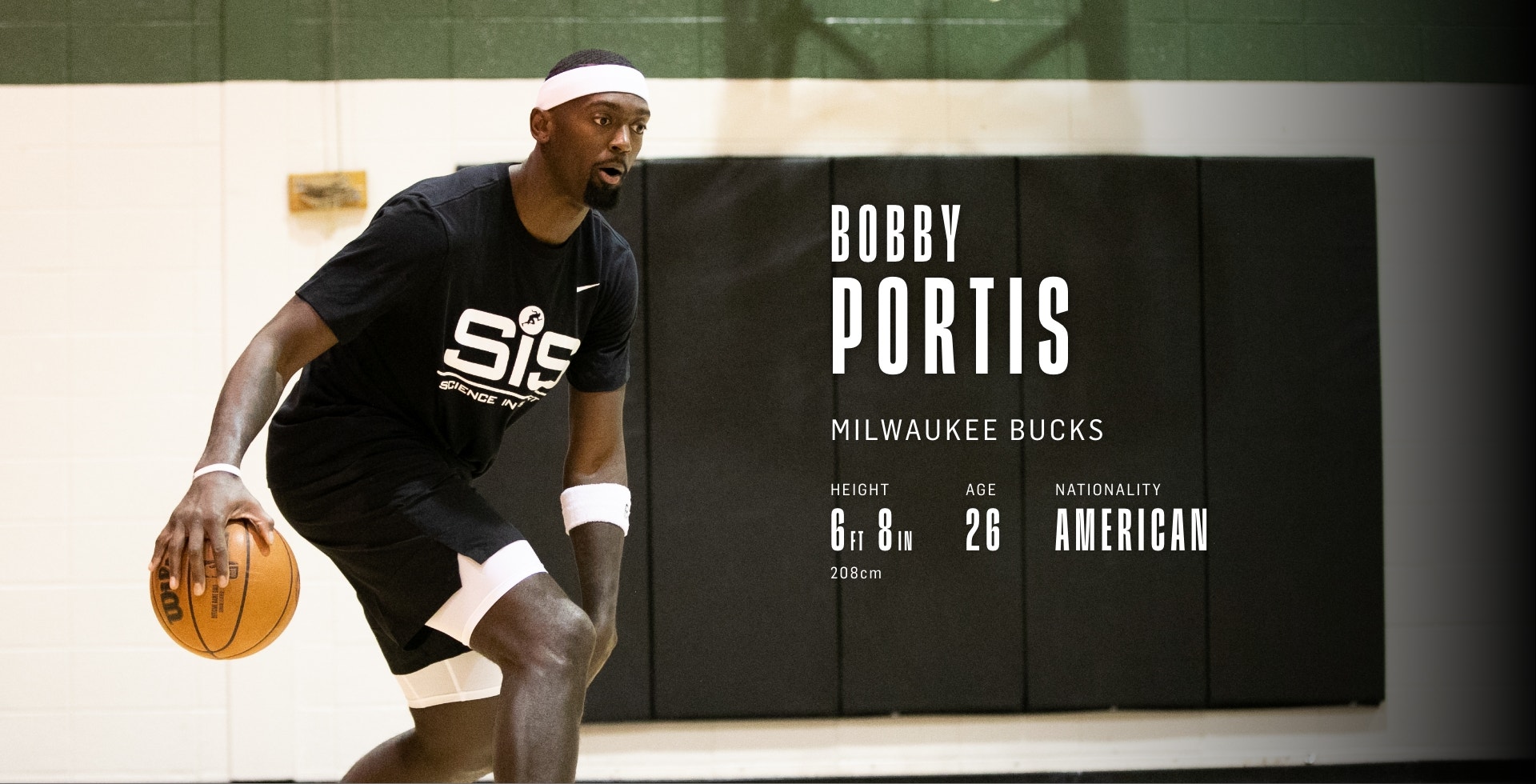 BOBBY PORTIS
How important is nutrition for your performance?
I consider nutrition a vital piece of my performance. Early on in my career, I used to eat the wrong things like fried foods, but once you start getting older and once you build years in the league, you start to get a little smarter with your regime and with your diet. So, putting the right fuel in your body is vital and it helps you perform at a high level on the court. You can't be a luxury car, putting regular gas in your body.
What is your game day routine?
I always obviously have shoot around on game days, then I get in the ice tub, take a shower, and go home. Then I eat, put my Norma Tec on for 30 minutes to an hour and then I always have to have a nap. I'm a superstitious person so if I don't have a nap before my game, I feel like I'll have a bad game. One of my biggest superstitions is I must put my left shoe on before my right shoe and tie my right shoe before my left shoe.
What is your favourite Science in Sport product?
My favourite Science in Sport product is the Hydro drink. I drink it before practice, during practice and when I'm at home, during the game. Susie does a great job of giving it to me on a day-to-day basis just so I can stay ready and keep the right number of fluids in my body. It's very vital with the number of minutes that I'm logging right now to stay in shape and have the right nutrition in my body.
What do you typically eat on game day?
So, on game day, it depends if we are home or away. I must have breakfast for sure. I always get an omelette with onions, bacon, and spinach on it. I'll top it off with some avocado and then maybe have some pancakes. Then I won't eat for lunch really. I'll eat about an hour and a half before the game. Sometimes I'll have pesto pasta with chicken and maybe add steak in their when I'm really hungry. Our team does a great job of having the right nutrition for us.
What advice would you give to those younger than you from your own experience?
I have three little brothers. Their names are Jared, Jerad, and Jamal. One piece of advice that I can give, not only them, but all the kids around the world is just to run your own race. In life there's going to be highs and lows. Whether you want to be a nurse or a basketball player, there is always going to be adversity. But you can't quit when that adversity comes. That's just God testing you to see how bad you want it. You've got to fight through it. So, just run your own race. Everybody's race is going to be different, and you can't compare. I always just try to stay in the now and run my race and just let the dominoes fall.
What role does nutrition play in recovering from your hamstring injury?
My nutrition was very vital. During my hamstring injury I was out for 27 days. I couldn't work out and could only do treatment and rehab and things like that. It was a very stressful time, but I stuck with my regimen and worked out as much as I could when I got back from the injury. During the injury, Susie and I just made sure I was eating the right nutrition, cutting out things I normally eat such as candies and drinking so I could get back as fast as possible. It helped me get back to where I am now, and everything is going in the right direction.
Pro Favourite