Out of stock
Product Code
sprint-bundle
Save 40%
Was
£30.00
£18.00
Bundle Information
A great taster of everything. Our Sprint bundle includes our signature products from GO Isotonic gels, to REGO to GO Electrolyte. If you've got a sportive or a couple of big rides planned this summer then this bundle is for you. Including over 50.00€ of product.
Key Features: GO Energy Bake:
• 30g carbohydrate
• 10g fructose
• Fuelling before or during exercise
Key Features: Caffeine Shot:
• Advanced formulation delivering 150mg caffeine
• Helps maintain focus and concentration
• Reduces tiredness and fatigue
• Improves endurance
• Perfect for use before or during exercise
Key Features: GO Electrolyte Powder :
• 36 grams of carbohydrate per 500ml serving
• High in sodium to promote hydration
• Delivers energy and fluid fast
Key Features: REGO Rapid Recovery:
• Provides 20g of protein isolate which contributes to the growth and maintenance of muscle mass
• 2g of Leucine to increase the content of essential Amino Acids.
• Use after exercise to replenish your energy stores fast
• Ideal for lactose intolerant individuals
Key Features: GO Isotonic Energy Gel:
• Truly isotonic formulation - no need for water
• 22 grams of rapidly absorbed carbohydrate per gel
• Convenient easy-to-take format
• Flavoured Maltodextrin gel with added sweetener.
Key Features: 800ml Bottle:
• Unique easy mix system
• Soft rubber nozzle
• Easy to grip bottle with ergonomic shape
• Lockable valve for leakproof transport
• Dishwasher safe
• BPA Free
For nutritional information, please see the pages for the individual products.
Product Uses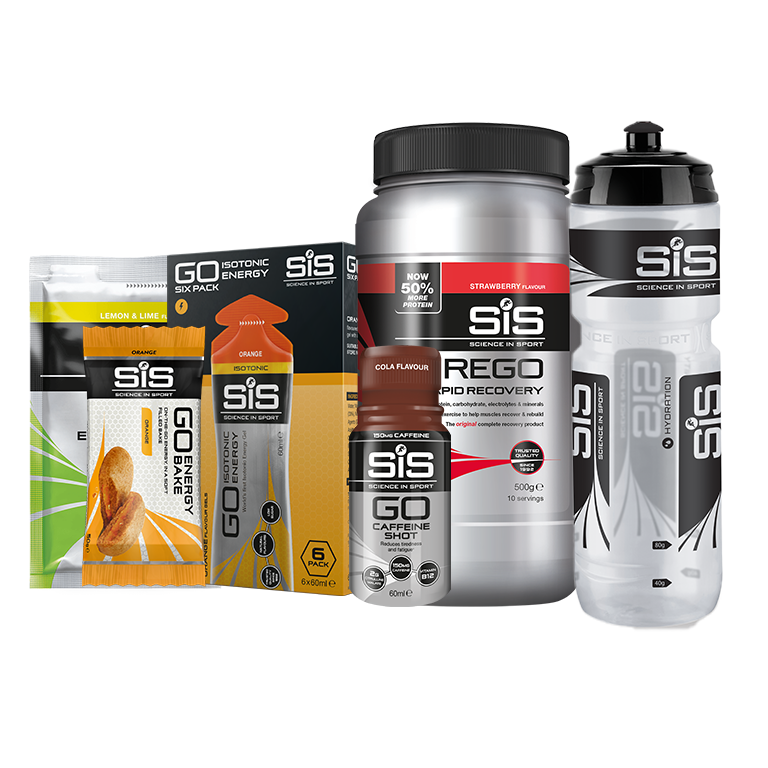 Verified Reviews
Rated

5

out of 5 based on

1

Reviews