Open water swimming is in my opinion, one of the greatest sports you can do. It doesn't cost much, and it can be as fun or as serious as you want to make it.
It's also one of the fastest growing sports out there. Here are some of my top tips to get you out into open water this season…
Find a club / swimmer friend
It's much safer, and more fun, to find yourself a group of swimmers to head out into the water with. This not only gives you good company, but these people will know the tides, currents and any extra safety precautions that bit of water might require. If nothing else, you'll make some cracking like-minded new pals.
Safety tow float
This is a great addition to your swim kit, and a no brainer. Lots of organised events actually don't let you take part without one of these anymore, which is great. This will allow you to be easily spotted in the water.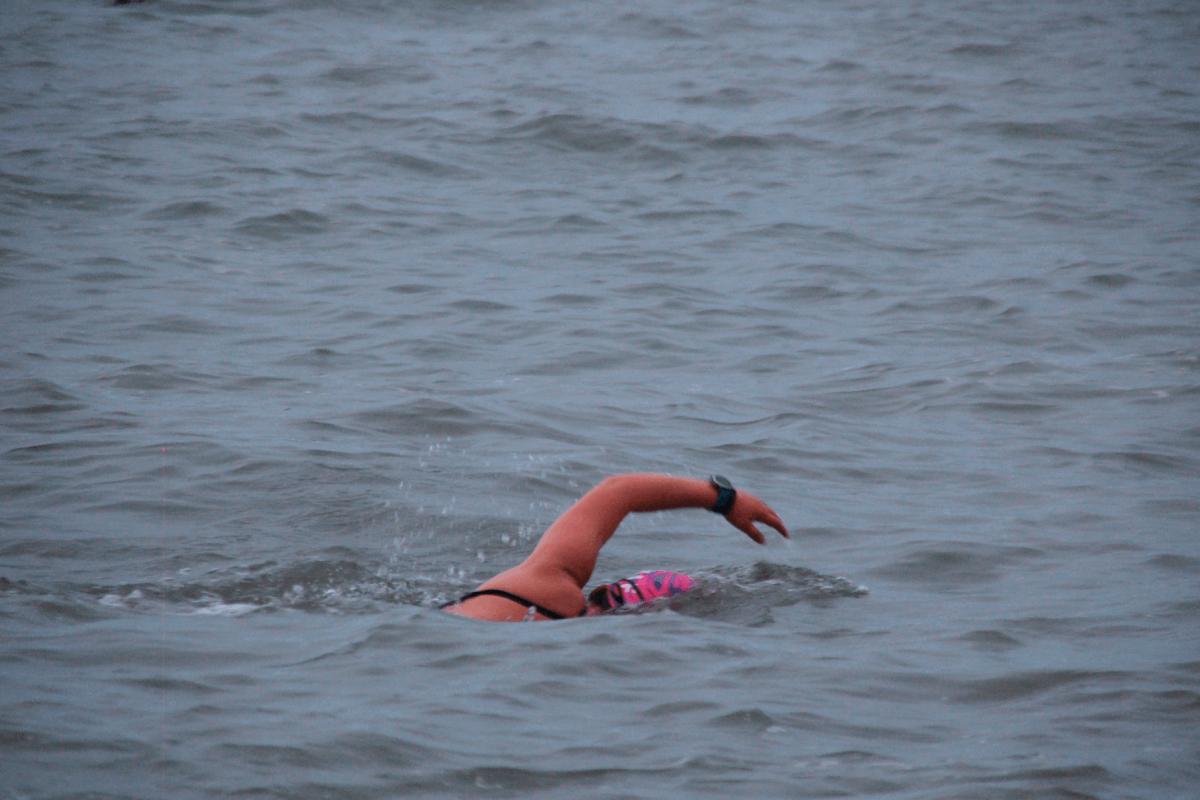 Have fun – just get out there
The main thing when making your transition to the open water is to enjoy it. Too many people leave the pool being able to swim a significant distance and then become disheartened when they don't meet the same times outdoors. The open water brings new challenges, so take it slow, you will get better and better, but only if you keep calm and enjoy yourself!
Sign up to an event
I always find that the best way to keep motivated, as well as push forward in progression, is to sign up to an organised event. If you are brand new to the open water, go for a friendly event and enter into a wave that gives you little pressure on race times. The key is to work hard for the event, but to go out and give yourself a positive first race. Then you will be ready to push yourself for the next one.
Tell a friend you are going in
If for whatever reason you can't find a local swimming group, the best thing to do is to have a friend watch you whilst you are in the water. Also tell someone you are going in, and the time you expect to be out, this would ideally be a beach lifeguard.
Get some swimming help
Swimming out in the open water can be so different to swimming in a pool. Suddenly you have currents, tides and sighting to contend with, as well as potential rough waters. These are all factors you will have never had to consider in the pool. Find yourself a coach/instructor, even for just a one-off lesson. Here you can get advice about spotting those buoys, breathing when the water is rough and perfecting your catch.
There are many tips you can arm yourself with before heading out, but the takeaway message is to put safety first, all while having the best time. Start out slowly, and you too will soon be part of the best sport in the world.