Are you ready to take on an Ironman?
The decision to take on a full Ironman is not one that should be made lightly and without plenty of thought and consideration. It doesn't matter what shape you are in, this is the real deal and you will need to commit yourself completely to the training, preparation and everything else that comes with this very challenging task. Carry on reading and at the end I want you to ask yourself… am I really ready to take on an Ironman?
Do you really understand what you are signing up for?
The only thing standing between you and Ironman status is a mere 2.4 mile swim, 112 mile bike ride and a 26.2 mile marathon… easy right?
Training to complete this challenge is going to be extremely demanding, but I'm pretty sure you will already be aware of that. What you might not be aware of is the costs surrounding an Ironman and triathlon in general. The entry fee alone for an Ironman can be anywhere between £400-£500 depending on when you sign up to the race. There are also training costs, such as pool fees, gear purchases or upgrades, and sports nutrition. Your weekly food bill may increase, as you eat more to fuel your longer efforts. You will also need a training plan. I would not recommend taking an unstructured approach to this at it is a recipe for disaster. But you will need to decide based on your budget whether you purchase a structured plan, hire a coach or even find a free plan online. The choice is yours.
And finally there is also the travel expenses to consider as most races are not on your doorstep, plus you will need to pick up your race pack, check in your bike and transition bags at least the day before, so you will also need to pay for accommodation. Once you get to grips with everything above, the rest is easy…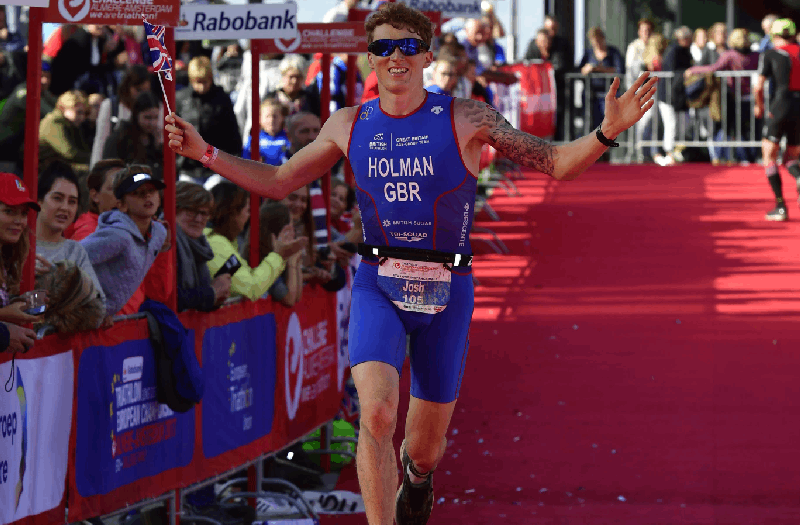 You have a good background
When I refer to having good foundations, I am talking about having a decent level of fitness before training commences and preferably, you have competed in a number of triathlons before hand. However, if this is going to be your first triathlon I'm not going to tell you it's impossible, because I was in the same boat. Just making sure that you completely understand what you are signing up for and you have a good athletic background. A coach or fellow athlete with experience in triathlon can provide helpful guidance in assessing your history and race readiness.
Furthermore, training for an Ironman takes a serious toll on your body and mind. A gradual progression can help you to avoid injury, overtraining or burning out. Race day is not the only challenge, the training is what really makes an Ironman challenging and ultimately worth doing.
You have good time management
If organising, planning and getting comfortable with calendars and schedules is not your cup of tea, then you need to seriously make this a priority, or reconsider your decision to sign up to an Ironman because believe me, the training alone is going to take up a huge chunk of your spare time. Often those of us that lead the busiest lifestyles and are used to moving quickly from one engagement to the other have the right skill set for Ironman success. Training upwards of 12-20 hours per week is a huge commitment, so it is vital that you can organise your training around your other day-to-day commitments.
Your lifestyle allows it
Your lifestyle is a key consideration before signing up to an Ironman. Finding the best training/work balance can be extremely challenging, but you need to make sure that you get this right so you are setting yourself up for success rather than failure. This is why having a structured plan in place is so important.
You don't need to train for 20+ hours every single week in order to prepare yourself for the race, however, I would be lying if I said that this wasn't going to be very time consuming. A typical plan in the first few weeks will be around 6-10 hours depending on your level of experience, which sounds very manageable to most people. However, as your race approaches, so will the training volume and you could find yourself doing anywhere between 16-20 hours in your peak week.
As a result of this, training time will detract from time you spend doing jobs around the house, other hobbies and commitments in your social life. Consider if a balance is possible, or if you would be okay with things being 'out of balance' for several weeks. You will need to get used to the idea of saying, 'sorry I can't because I have to be up early for training' or something along those lines. You will have to accept that you are going to become very tired, so bedtimes will start to get more and more early meaning you may have to miss a lot of social events. The one mistake that many age group triathletes tend to make is cutting sleep, which will often lead to injuries and increased stress so this needs to be one of your main focuses. Also consider how it is going to affect your family. It is crucial to have your family's support on your side, so while you may have to get creative to balance family and training time, it can be done.
Ask yourself, honestly, if you are willing to make the necessary sacrifices in order to achieve your goal. There are going to be some pretty drastic changes in your lifestyle and while it might not make a complete 180 degree change, it will be heavily impacted during the weeks you are training. Be honest with yourself, am I really ready for this?
You have a good support network
The good old saying 'behind every great man is a great woman' and vice versa couldn't be more true in this scenario. Whether it's your partner, close friends of family, having a support network is essential to completing an Ironman. Training extremely long hours in order to condition your body to take on this extreme challenge will mean that you have to make sacrifices in other areas of your life and this is where your support network can help you to shoulder responsibilities when times get hard. What's more, regular encouragement and kind words go a long way when the training gets tough and you're feeling very tired and motivation starts to drop. So it's important that someone has your back both on and off of the Ironman course.