Speciality Mixed Gel Bundle - 30 Pack (Multi Flavour)
Perfect for:
Dairy Free
Energy
Gluten Free
Nut Free
Vegan
Wheat Free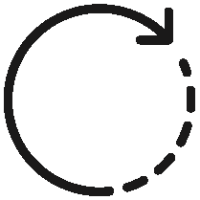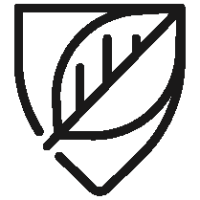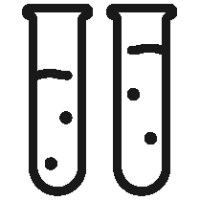 Truly isotonic formulation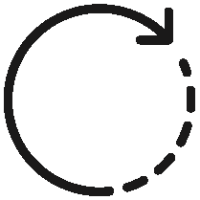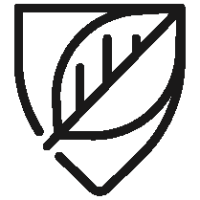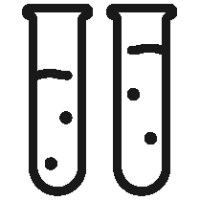 Truly isotonic formulation
Why Choose?
The world's first isotonic energy gel in multiple flavours
87 calories per serving
Delivers an easily digestible and quick supply of carbohydrate
A MIXED FLAVOUR VARIETY ENERGY GEL PACK FOR ENDURANCE ATHLETES
Our SiS GO Energy Speciality Mixed Gel Bundle includes 30 of our best-selling energy gels put together in one convenient bundle that delivers high amounts of carbohydrates, electrolytes and caffeine for endurance athletes.
WHAT YOU GET
2x 6-pack GO Energy + Electrolyte Gel sachets (12) 3x 6-pack GO Energy + Caffeine Gel sachets (18)
WHY YOU SHOULD USE OUR SPECIALITY MIXED GEL BUNDLE
Both our GO Energy + Electrolyte Gel and GO Energy + Caffeine Gel deliver rapid supplies of carbohydrates to keep you energised during long exercise sessions because carbohydrate depletion is a major cause of fatigue during exercise. For those sessions that are also hot, key electrolytes aid fluid absorption and replace those you've lost through sweating, while caffeine gives you a welcome mental and physical energy boost when you're flagging and need an edge. Clean in the mouth, both gels are easy to digest and carry with you in jersey pockets or waistpacks.
Improves energy, alertness and concentration
Easily digestible, fast-absorbing
Replaces key electrolytes to aid hydration
Aids fluid absorption
Can use before or during exercise
Fits in jersey pockets, cycle bags and waist packs
THE SCIENCE BEHIND OUR SPECIALITY MIXED GEL BUNDLE
GO Energy + Electrolyte Gel
Depleting carbohydrate stores during exercise affects performance. The same can be said for electrolytes, which you lose through sweating, and need to be replaced in order to maintain fluid balance and prevent dehydration. The harder you work, the more vital GO Energy + Electrolyte Gel becomes as it contains 22g of carbohydrates and key electrolytes: 118mg sodium, 9.5mg potassium, and 1.5mg magnesium.
GO Energy + Caffeine Gel
The 22 grams of carbohydrate also in GO Energy + Caffeine Gel give you a quick energy boost that helps you to achieve the benchmark 60-90g per hour carbohydrate amount for maintaining and improving performance. This, plus the addition of 75mg of caffeine, which has repeatedly shown to improve performance by lowering your perception of effort, gives you a much-needed boost during endurance exercise.
HOW AND WHEN TO USE OUR SPECIALITY MIXED GEL BUNDLE
GO Energy + Electrolyte Gel
GO Energy + Electrolyte Gel can be consumed pre-exercise to ensure you have electrolytes available when you need them, but you should otherwise aim for one gel per hour during sessions lasting in excess of 90-minutes. You can also combine electrolyte gel with our GO Energy Isotonic Gel for maximum benefit. Simply tear off the top of the sachet and squeeze the gel directly into your mouth.
GO Energy + Caffeine Gel
GO Energy + Caffeine Gel can be consumed 30-minutes before intense exercise for mental preparation. A further one or two gels can be consumed towards the end of your endurance exercise period when you feel you need a physical boost or to improve alertness and concentration. Like the electrolyte gel, simply tear off the top of the sachet and squeeze the gel directly into your mouth.
Nutrition Stats
For nutritional information on the components of this bundle, please see the product page of the individual product.
Amazing products as always 🤙🏼
ben edwards
01/06/2021
Good product good delivery service
Les Thomas
17/01/2021
.........................
Guest
01/11/2018
Good Value and great taste
Karl Sullivan
18/10/2018
Excellent!!-Gels really exceptional !! cnsiglio to all cyclists! Greetings
AGOSTINO TEMPORIN
19/09/2018
Great Value, great flavours.
Luke
16/09/2018
Always great value and really pallet-able
Alan Holloway
06/09/2016
Double espresso gels are great. Cola and berry are surprisingly bitter.
Fergus Seccombe
05/09/2016
Great product almost exclusively use SIS gels during and before training sessions and great price direct den SiS
Stuart Mclay
29/07/2016
They taste good and they're easy to have because you don't have to drink water.
Miguel Angel Ayesa Iturralde
26/07/2016
Good variety and specialised gels for every training/competing need.
Peter Davis
26/07/2016
Easy to take, no water needed. Gels with caffeine are excelent, they provide you with extra energy to finish your races.
Rubén Sánchez Verdeguer
16/07/2016
Great gels and really kind to your stomach my first choice every time.
Elliot Gowland
11/07/2016
Great variety of gels at a great price
Simon Lynch
11/07/2016