Sleep Plus Juice Apple & Blackcurrant 20 pack
Perfect for:
Dairy Free
Gluten Free
Health Wellbeing
Nut Free
Recovery
Sleep
Vegetarian
Wheat Free
Save 50%
Special Price
£15.00
Was
£30.00
£0.75/serving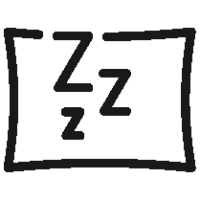 Sleep better, recover faster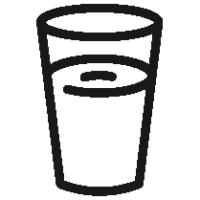 Concentrated juice formulation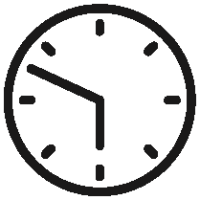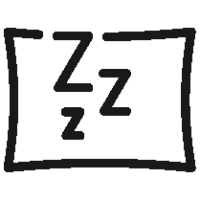 Sleep better, recover faster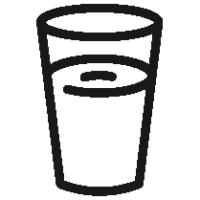 Concentrated juice formulation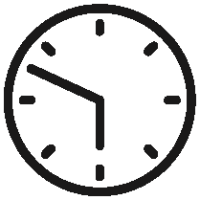 Why Choose?
Containing a blend of ingredients, including: carbohydrate, tart cherry, theanine, tryptophan, glycine and magnesium
88 calories per serving
Add one sachet to 200ml of hot water to make a bedtime tea, and consume 30-60 minutes prior to bed.
About Sleep Plus Juice
SLEEP PLUS Juice contains a blend of carbohydrate, tart cherry, theanine, tryptophan, glycine and magnesium that is designed to help improve an athlete's overall sleep quality. Delivered in the form of a concentrated juice, SLEEP PLUS Juice should be consumed within 30-60 minutes before going to bed where it can be mixed with water to make to make a pre-bedtime cold drink or a hot tea.
Alternatively, SLEEP PLUS Juice can be blended with yoghurts and solid foods to make a pre-bedtime high protein and carbohydrate smoothie. By improving overall sleep quality, SLEEP PLUS Juice is designed to help athletes recover from intense exercise and to help them get ready to perform at their best the next day, whether that is training or competition.
Benefits
Sleep is a critical component to help athletes recover and adapt from the intense physical demands of training and competition. Athletes in both endurance and team sports often report sub-optimal durations of sleep as well as difficulty with actually getting to sleep in the first instance, the latter is especially the case when training or competition is performed late in the evening.
Athletes also report that their sleep quality is severely compromised during times of intense travel, training and competition schedules as can often be the case with training camps and repeated days and weeks of competition. In relation to physical and mental performance, consecutive days of sleep restriction can be catastrophic for performance given that it increases susceptibility to illness and impairs decision making, muscle strength and endurance exercise performance. With all this in mind, SLEEP PLUS Juice is formulated with a blend of ingredients (including carbohydrate, tryptophan, glycine, theanine, magnesium and tart cherry) to help promote feelings of relaxation and sleepiness, reduce the time taken to fall asleep, increase overall sleep duration and ultimately, reduce feelings of fatigue upon waking on the subsequent morning.
For best results, Sleep Plus should be consumed 30-60 minutes prior to bed.
Add one sachet of SLEEP PLUS Juice to 200ml of cold water, yoghurt, smoothies, recovery shakes or hot water to make a bedtime tea
Nutrition Stats
Nutritional content below is for the Apple & Blackcurrant Flavour
| Typical Values | Per 100ml | Per Serving 40ml |
| --- | --- | --- |
| Energy | 915kJ / 219kcal | 366kJ / 88kcal |
| Fat | 0g | 0g |
| of which saturates | 0g | 0g |
| Carbohydrate | 53g | 21g |
| of which sugars | 44g | 18g |
| Protein | 1.4g | 0.6g |
| Salt | 0.01g | 0g |
| Tryptophan | 2.5g | 1g |
| Glycine | 7.5g | 3g |
| Theanine | 500mg | 200mg |
| Magnesium | 750mg | 300mg |
* Reference intake of an average adult (8400 kJ/2000 kcal)
Ingredients:
Tart Cherry Juice (Prunus Cerasus) (67%), Water, L-Glycine, L-Tryptophan, Magnesium Chloride, L-Theanine, Flavouring, Thickener (Xanthan Gum) Citric Acid, Sweetener (Sucralose), Preservatives (Potassium Sorbate, Sodium Benzoate).
Would give this zero if I could - it is awful! (& I didn't notice any change to my sleeping, just can't bring myself to trying it again)
MFulham
15/12/2021
tastes ok not to harsh wether it works we will see
Mr. David Fairnington
26/10/2021
Well I'm pretty sure they are helping but the only thing I would change is the flavour
Tex Palmer
26/10/2021
Just started using them so not quite sure at the moment..taste good..
MR WALLACE
21/10/2021
Seems to work. I've been sleeping much better since I got these.
Robert
19/10/2021
I'm still waiting
Monkey
19/10/2021
I was unsure of the validity of using this product until a friend also mentioned it. So I had a punt while it was on offer at a 'no brainer' price. I can say it definitely works and if diluted correctly tastes very much like a hot mulled wine without the alcohol content. Yet another invaluable find, perfect for that well deserved rest after a hell of a ride or hard day spent training!
Mike
19/10/2021
Can help you sleep after an evening interval session
Alex Smith
08/10/2021
I feel a benefit but the taste is quite sharp. Really have to down it
Rebecca Owen
05/06/2021
Really good, have certainly noticed a positive difference in my sleep since using these.
Daniel Gilbey
16/04/2021
Quite unpleasant, bitter taste, even when mixed with other things. Doesn't seem to have much impact on sleep. Wouldn't buy again
Sarah H
15/04/2021
It helps a lot to calm down and rewind your day. It doesn't directly affect your sleeping time, but you kind of wake up more awaken and fresh.
Sona Nahapetyan
04/03/2021
Works a treat.
Kris Barker
31/01/2021
The taste is unusual as it is quite tart but if you don't mind cherry flavoured foods you would like this. Apple and blackcurrant favouring is quite subtle but takes the stronger taste of cherry away. Taken an hour before bed I've noticed I've woken more rested after only a week of use.
Stacey Downie
03/01/2021
Tastes isn't to my liking first product from sis thats been like this
Paul Rendall
15/11/2020
Delivery was excellent I didn't wait long. The product itself I feel is definitely helping me have better sleep than I had been before using this product. Once I'd got used to the tart taste everything settled down I will be buying again.
Rod Dangerfield
05/10/2020
Not tried yet
Snaefellian
19/09/2020
Help you sleep and recover
Mrs Gillian Todhunter
18/09/2020
Honestly, apart from the concentrated Tart cherry juice (Tart cherry juice are naturally rich in melatonin, a hormone responsible for sleepiness) there's little else talk about in these, BUT they do seem to work. When I need to, I take one about 30 mins before bed time, in half a glass of hot but drinkable water and I was a little sceptical at first, they do work for me.
Mark
27/06/2020
The taste isn't very nice, like the most bitter parts of both apple and blackcurrant together, and I can't say I've seen any change in my sleep quality or physical recovery after having had them.
Christopher Smith
19/06/2020