REGO Rapid Recovery Powder Chocolate Orange - 2.5kg
Perfect for:
Dairy Free
Gluten Free
Nut Free
Recovery
Vegan
Vegetarian
Wheat Free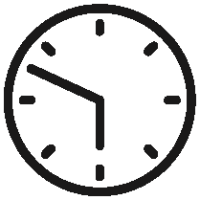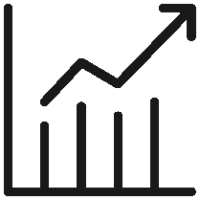 22g carbohydrates, 20g protein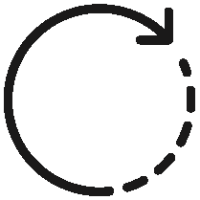 Complete recovery product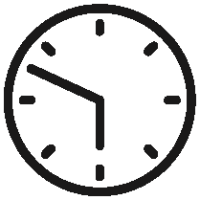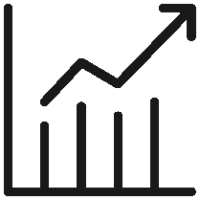 22g carbohydrates, 20g protein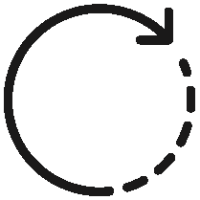 Complete recovery product
Why Choose?
High quality blend of carbohydrate (22g), protein (20g) and electrolytes with vitamins and minerals
184 calories per serving
Designed to be consumed within 30 minutes post-exercise
About REGO Rapid Recovery Powder
SiS REGO Rapid Recovery is a complete recovery product to be consumed immediately after exercise. Containing a blend of carbohydrate (23g), protein (20g) and electrolytes with vitamins and minerals REGO Rapid Recovery is also an ideal food supplement to help you meet your macro-nutrient needs.
Rapid replenishment of your glycogen stores and the provision of protein helps you to get the most from your training and prepare you for your next session.
Ideal for lactose intolerant individuals
BBE: Minimum 6 Months+
Food supplements should not be used as a substitute for a varied diet.
Keep out of the reach of children.
Benefits
Carbohydrate is your body's main fuel for moderate to high intensity exercise. During training and competition, our bodies can absorb around 60g of carbohydrate per hour, meaning that demand will outstrip the supply of energy. This shortfall is met by using your glycogen stores, which must be replenished post exercise so you are able to perform well in your next session.
REGO Rapid Recovery contains high quality protein with a complete amino acid profile enhanced by the addition of 2g of Leucine. A vitamin and mineral profile has also been included to support the recovery process by contributing to normal muscle function and protein synthesis
REGO Rapid Recovery is designed to be consumed within 30 minutes post-exercise and not mixed with milk as it will slow down the absorption rate.
We recommend not to exceed more than three servings per day. Food supplements should not be used as a substitute for a varied diet.
Add 50g (approx. 3 full scoops) to 500ml of water in a shaker or bottle and mix well, ensuring the lid is firmly closed.
Nutrition Stats
Chocolate Orange:
| Typical Values | Per Serving (50g) | Per 100g |
| --- | --- | --- |
| Energy | 806kj/190kcal | 1612kj/380kcal |
| Protein | 20g | 40g |
| Carbohydrate | 23g | 46g |
| of which sugars | 4.9g | 9.8g |
| Fat | 1.5g | 3.1g |
| of which saturates | 0.4g | 0.8g |
| Fibre | 1.1g | 2.2g |
| Salt | 1.0g | 2.0g |
| Vitamin D | 1.0ug (20%) | 2.0ug (40%) |
| Vitamin E | 2.8mg (23%) | 5.6mg (46%) |
| Vitamin C | 24mg (30%) | 48mg (60%) |
| Thiamin | 0.5mg (45%) | 1.0mg (90%) |
| Riboflavin | 0.6mg (42%) | 1.2mg (84%) |
| Niacin | 7.3mg (45%) | 14.6mg (90%) |
| Vitamin B6 | 0.8mg (57%) | 1.6mg (104%) |
| Folic Acid | 50ug (25%) | 100ug (50%) |
| Vitamin B12 | 0.4ug (16%) | 0.8ug (32%) |
| Biotin | 18ug (36%) | 36ug (62%) |
| Pantothenic Acid | 1.5mg (25%) | 3.0mg (50%) |
| Potassium | 300mg (15%) | 600mg (30%) |
| Magnesium | 57mg (15%) | 114mg (30%) |
| Iron | 2.4mg (17%) | 4.8mg (34%) |
| Zinc | 2.0mg (20%) | 4.0mg (40%) |
| Iodine | 23ug (15%) | 46ug (30%) |
Ingredients:
Soy Protein Isolate (44%), Maltodextrin (from Maize) (37%), Fructose (7%), Fat-Reduced Cocoa Powder, Natural Flavourings, Sodium Chloride, L-leucine, Emulsifier (Soy Lecithin), Thickener (Xanthan Gum), Calcium Lactate, Potassium Chloride, Vitamins & Minerals (Ascorbic Acid, Nicotinamide, Alpha Tocopheryl Acetate, Ferric Pyrophosphate, Zinc Sulphate, Calcium Pantothenate, Pyridoxine Hydrochloride, Riboflavin, Thiamin Mononitrate, Calcium Citrate, Folic Acid, Potassium Iodide, Biotin, Cyanocobalamin), Magnesium Oxide, Sweetener (Sucralose).
Very good product done what it does on the tub
Callum Pollington
18/07/2022
Ottimo prodotto
Massimo Marcuzzo
18/06/2022
Ottimo per il recupero.
Sandro
12/06/2022
Always train better the following day thanks to the recovery.
Mr Tom Holden
10/06/2022
Un altro must SiS: dopo un'uscita lunga e/o intenza, reintegra le nostre scorte e nutre le fibre muscolari con il giusto apporto di carboidrati, proteine e un p di aminoacidi. Idelae dopo uscite lunghe. Personalmente, al posto dell'acua, se l'uscita è stata oltrechè lunga intensa, utilizzo del latte di soia o di riso a cui aggiungere il Rego. Sono, tra l'altro, anche buone.
Corrado Saurin
03/06/2022
Happy with the product as I can see the change
Richard Thomas
30/05/2022
Fondamentale work out !! Si sente la differenza, contribuisce al recupero in termini di qualità e tempo.
Bruno Salvatelli
30/05/2022
Ottimo.gusto nuovo
Francesco
22/05/2022
Recovery n1
Giacomo Giacobbi
20/05/2022
Prezzo alle stelle. Nn vale quanto descritto.
Tiz Lai
02/04/2022
Great product, always take after a cycle or run for recovery
Ryan Rudge
20/03/2022
I run most days and always use this after a run of 60 minutes + as I find it really helps me recover in time for my next session. Top produce, tastes good and works.
Guy Hudson
11/03/2022
Very tasty and helped my recovery quickly
Rhys Pudsy Pullin
11/03/2022
Legs ache day after a workout? Try this helps recovery and improvement.
David P
05/03/2022
Tastes horrible but I bought it because it was on offer. Huge tub will last ages. In hindsight I should have just paid a bit more for a nicer flavour. I presume it works.
michelle carpenter
08/02/2022
Prodotto fantastico per il recupero muscolare. Gradevole e rigenerante. Consigliato
Riccardo
30/01/2022
Excellent supplement, does what it says on the tin.
David Haycock
26/01/2022
Unico eccezionale e senza proteine del latte
MAURO GENTILE
14/01/2022
Excellent product. Have used it in the past and recently saw it was on offer so went for it. Really good to see SiS products at major running events (MCR HM). Keep it up, guys!
customer
11/12/2021
Ottimo per il recupero
COSTANTINO AGAZZI
20/11/2021