REGO Rapid Recovery Vanilla - 1.6kg
Perfect for:
Dairy Free
Gluten Free
Nut Free
Recovery
Vegan
Vegetarian
Wheat Free
The original complete recovery product in a large 1.6kg tub.
A blend of protein, carbohydrate, electrolytes & minerals.
Use after exercise to help muscles recover & rebuild - Vanilla flavour
Award Winner! 2016 Men's Running Award for Best Post-Race Nutrition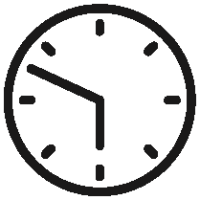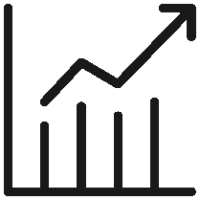 22g carbohydrates, 20g protein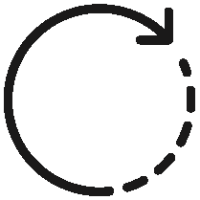 Complete recovery product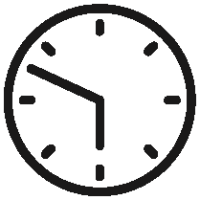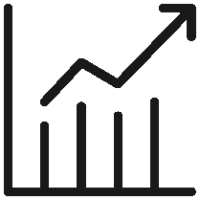 22g carbohydrates, 20g protein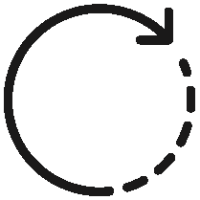 Complete recovery product
Why Choose?
High quality blend of carbohydrate (22g), protein (20g) and electrolytes with vitamins and minerals
184 calories per serving
Designed to be consumed within 30 minutes post-exercise
About REGO Rapid Recovery
Vanilla flavoured recovery drink powder in a 1.6kg tub, ideal for regular use.
SiS REGO Rapid Recovery is a complete recovery product to be consumed immediately after exercise. Containing a blend of carbohydrate (23g), protein (20g) and electrolytes with vitamins and minerals REGO Rapid Recovery is also an ideal food supplement to help you meet your macro-nutrient needs.
Rapid replenishment of your glycogen stores and the provision of protein helps you to get the most from your training and prepare you for your next session.
Ideal for lactose intolerant individuals
BBE: Minimum 6 Months+
Food supplements should not be used as a substitute for a varied diet.
Keep out of the reach of children.
REGO Rapid Recovery is designed to be consumed within 30 minutes post-exercise and not mixed with milk as it will slow down the absorption rate.
We recommend not to exceed more than three servings per day. Food supplements should not be used as a substitute for a varied diet.
Add 50g (approx. 3 full scoops) to 500ml of water in a shaker or bottle and mix well, ensuring the lid is firmly closed.
Nutrition Stats
| Typical Values | Per Serving (50g) | Per 100g |
| --- | --- | --- |
| Energy | 782kj/184kcal | 1564kj/368kcal |
| Protein | 20g | 40g |
| Carbohydrate | 23g | 46g |
| of which sugars | 5.1g | 10g |
| Fat | 1.3g | 2.6g |
| of which saturates | 0.2g | 0.4g |
| Fibre | 0.3g | 0.6g |
| Salt | 1.0g | 2.0g |
| Vitamin D | 1.0ug (20%) | 2.0ug (40%) |
| Vitamin E | 2.8mg (23%) | 5.6mg (46%) |
| Vitamin C | 24mg (30%) | 48mg (60%) |
| Thiamin | 0.5mg (45%) | 1.0mg (90%) |
| Riboflavin | 0.6mg (42%) | 1.2mg (84%) |
| Niacin | 7.3mg (45%) | 14.6mg (90%) |
| Vitamin B6 | 0.8mg (57%) | 1.6mg (104%) |
| Folic Acid | 50ug (25%) | 100ug (50%) |
| Vitamin B12 | 0.4ug (16%) | 0.8ug (32%) |
| Biotin | 18ug (36%) | 36ug (62%) |
| Pantothenic Acid | 1.5mg (25%) | 3.0mg (50%) |
| Potassium | 300mg (15%) | 600mg (30%) |
| Magnesium | 57mg (15%) | 114mg (30%) |
| Iron | 2.4mg (17%) | 4.8mg (34%) |
| Zinc | 2.0mg (20%) | 4.0mg (40%) |
| Iodine | 23ug (15%) | 46ug (30%) |
Ingredients:
Carbohydrate Mix (46%) (Maltodextrin (from Maize), Fructose), Protein (46%) (Soy Protein Isolate), Electrolytes (3%) (Sodium Chloride, Potassium Chloride, Calcium Lactate, Magnesium Oxide), Natural Flavourings, L-Leucine, Emulsifier (Soy Lecithin), Thickener (Xanthan Gum), Vitamins & Minerals (Ascorbic Acid, Nicotinamide, Alpha Tocopheryl Acetate, Ferric Pyrophosphate, Zinc Sulphate, Calcium Pantothenate, Pyridoxine Hydrochloride, Riboflavin, Thiamin Mononitrate, Calcium Citrate, Folic Acid, Potassium Iodide, Biotin, Vitamin D3, Cyanocobalamin), Sweetener (Sucralose)
Prodotto n.1 per il recupero senza questo non si recupera a dovere se ti alleni a dovere
Marco
25/05/2023
Been using Rego for a long time now after training and race runs. I like all the flavours for the great taste and benefits of a protein drink after all runs no matter how short or long
Alan Jackson
12/05/2023
Reduces DOMs for me. Give it a go.
Andy
09/05/2023
Great taste
Simon LONGMAN
04/04/2023
Prodotto eccezzionale per il recupero muscolare
ALESSANDRO CIAPPELLANO
01/03/2023
A decent tasting flavour and good results so far
Dave Cash
08/02/2023
Gusto non piacevolissimo. Prodotto ben bilanciato e completo come Recovery ma per me anche eccessivamente saziante , quasi più un pasto sostitutivo che un integratore di recupero.
aschieri simona
04/01/2023
Ancora da provare, anche se per esperienza sui gel sono rimasto deluso!!!
Carlo
02/01/2023
Gusto ottimo, prodotto efficace!
NICOLE VALERI
17/12/2022
Eccellente prodotto per il recupero post attività fisica.
cesena
04/12/2022
Ottimo drink post workout.prepara le gambe all'allenamento del giorno successivo!ottimo sapore.
Giorgio Santarnecchi
03/12/2022
Ottimo prodotto
Pietro Avagliano
24/11/2022
Excellent for straight after a long ride. Reduces fatigue and stops me snacking on unhealthy foods.
John
14/11/2022
Utilizzato da un anno, visti tangibili miglioramenti nel recupero e nelle sessioni successive a quelle a più alta intensità. Prima utilizzavo altri prodotti per il recupero (Aptonia di Decathlon) e i SIS valgono la differenza di prezzo.
harris_charles
21/10/2022
Prodotto appena arrivato piacevole al gusto
Andrea Frigerio
14/10/2022
Prodotto Top!.ottimo la palato e nessun problema di digeribilità
Giorgio Santarnecchi
13/10/2022
Prodotto top per il recupero
Andrea Bernardi
03/10/2022
I love the taste and thankfully it helps to prevent my muscles from cramping .
Fred
08/07/2022
Great taste, mixes well
Diane Rowlands
25/04/2022
Fantastico prodotto per il recupero, faccio gran fondo spingendo sempre al massimo , da quando uso questo niente mal di gambe
Davide
31/03/2022