REGO Rapid Recovery Powder - 1kg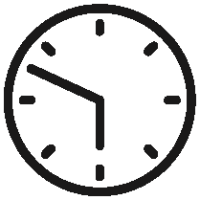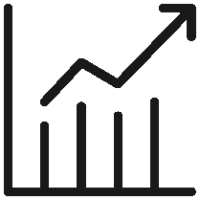 22g carbohydrates, 20g protein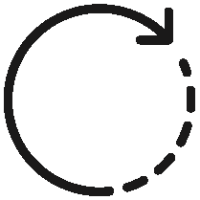 Complete recovery product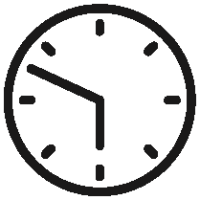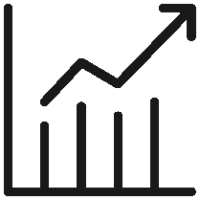 22g carbohydrates, 20g protein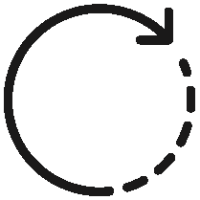 Complete recovery product
Why Choose?
High quality blend of carbohydrate (22g), protein (20g) and electrolytes with vitamins and minerals
184 calories per serving
Designed to be consumed within 30 minutes post-exercise
About REGO Rapid Recovery Powder
SiS REGO Rapid Recovery is a complete recovery product to be consumed immediately after exercise. Containing a blend of carbohydrate (22g), protein (20g) and electrolytes with vitamins and minerals REGO Rapid Recovery is also an ideal food supplement to help you meet your macro-nutrient needs.
Rapid replenishment of your glycogen stores and the provision of protein helps you to get the most from your training and prepare you for your next session.
Ideal for lactose intolerant individuals
BBE: Minimum 6 Months+
Food supplements should not be used as a substitute for a varied diet.
Keep out of the reach of children.
Benefits
Carbohydrate is your body's main fuel for moderate to high intensity exercise. During training and competition, our bodies can absorb around 60g of carbohydrate per hour, meaning that demand will outstrip the supply of energy. This shortfall is met by using your glycogen stores, which must be replenished post exercise so you are able to perform well in your next session.
REGO Rapid Recovery contains high quality protein with a complete amino acid profile enhanced by the addition of 2g of Leucine. A vitamin and mineral profile has also been included to support the recovery process by contributing to normal muscle function and protein synthesis
Informed Sport Registered
Our complete product range is developed using a world-class approach to banned substance testing, providing assurance for athletes. For more information on Informed Sport & our unique world class approach, click here.
Suitable For: Vegetarians, Lactose Free, Gluten Free, Wheat Free, Nut Free
REGO Rapid Recovery is designed to be consumed within 30 minutes post-exercise and not mixed with milk as it will slow down the absorption rate.
We recommend not to exceed more than three servings per day. Food supplements should not be used as a substitute for a varied diet.
Add 50g (approx. 3 full scoops) to 500ml of water in a shaker or bottle and mix well, ensuring the lid is firmly closed.
Nutrition Stats
For nutritional information about the individual flavours please contact customer service. Example below is for Chocolate flavour.
| Typical Values | Per Serving (50g) | Per 100g |
| --- | --- | --- |
| Energy | 782kj/184kcal | 1564kj/368kcal |
| Protein | 20g | 40g |
| Carbohydrate | 22g | 46g |
| of which sugars | 5.1g | 10g |
| Fat | 1.3g | 2.6g |
| of which saturates | 0.2g | 0.4g |
| Fibre | 0.3g | 0.6g |
| Salt | 1.0g | 2.0g |
| Vitamin D | 1.0ug (20%) | 2.0ug (40%) |
| Vitamin E | 2.8mg (23%) | 5.6mg (46%) |
| Vitamin C | 24mg (30%) | 48mg (60%) |
| Thiamin | 0.5mg (45%) | 1.0mg (90%) |
| Riboflavin | 0.6mg (42%) | 1.2mg (84%) |
| Niacin | 7.3mg (45%) | 14.6mg (90%) |
| Vitamin B6 | 0.8mg (57%) | 1.6mg (104%) |
| Folic Acid | 50ug (25%) | 100ug (50%) |
| Vitamin B12 | 0.4ug (16%) | 0.8ug (32%) |
| Biotin | 18ug (36%) | 36ug (62%) |
| Pantothenic Acid | 1.5mg (25%) | 3.0mg (50%) |
| Potassium | 300mg (15%) | 600mg (30%) |
| Magnesium | 57mg (15%) | 114mg (30%) |
| Iron | 2.4mg (17%) | 4.8mg (34%) |
| Zinc | 2.0mg (20%) | 4.0mg (40%) |
| Iodine | 23ug (15%) | 46ug (30%) |
For allergens, see ingredients in bold. May contain cereals containing gluten, egg, milk and sulphites. Processed in a facility that also processes nuts and peanuts.
Ingredients:
Carbohydrate mix (46%) (Maltodextrin (from Maize), Fructose), Protein (46%) (Soy Protein Isolate), Electrolytes (3%) (Sodium Chloride, Potassium Chloride, Calcium Lactate, Magnesium Oxide), Natural Flavourings, L-leucine, Emulsifier (Soy Lecithin), Thickener (Xanthan Gum), Colour (Beetroot Red), Vitamins & Minerals (Ascorbic Acid, Nicotinamide, Alpha Tocopheryl Acetate, Ferric Pyrophosphate, Zinc Sulphate, Calcium Pantothenate, Pyridoxine Hydrochloride, Riboflavin, Thiamin Mononitrate, Calcium Citrate, Folic Acid, Potassium Iodide, Biotin, Vitamin D3, Cyanocobalamin), Sweetener (Sucralose)
Flavours:
REGO Rapid Recovery - Strawberry
REGO Rapid Recovery - Chocolate
REGO Rapid Recovery - Banana
REGO Rapid Recovery - Vanilla
Really good product . No complaint with the service levels
Daniel Comens
26/10/2018
Eficiente producto para la recuperación post entreno.
Iván Larrea Durango
21/10/2018
I use it after intense climbs, really nice if you are going to take long till your next meal
Guest
18/10/2018
Since I start using I notice I recover faster.
Paulo Felix
15/10/2018
Top quality, its nice & works quickly
MQ
14/10/2018
Super product I drink mine after a tough session and it helps with Recovery and also stops me over eating. Flavour is great much better than other leading brands
Matt Guilder
09/10/2018
Does what it says and like the taste
Karen Butterworth
07/10/2018
Love this product - don't know if it really makes any difference to my recovery, but I look forward to it after each ride!
Glenn Watts
03/10/2018
Use this stuff religiously and the chocolate orange flavour is amazing! Definitely helps after a hard workout!
Colin Woods
03/10/2018
Just excellent. Cannot fault this product one bit.
Steven Rooke
26/09/2018
Best protein I've ever tasted!!
stephen thomas
23/09/2018
So far so good. No reason to change wining formula
JB
20/09/2018
Great taste, easy to mix with water, reordered this (and other flavours in same range) several times and will continue to use
Mr David Chorlon
20/09/2018
Has the desired recovery effect and tastes great
Carl Gardner
19/09/2018
Tasty - not too sweet, easy to prepare.
ANDREW BINNS
19/09/2018
A good nice tasting product
Mark D
19/09/2018
Fantastic flavour and always help give me energy after tough work out.
neil lewis
17/09/2018
You can feel your muscles recovering
Mark Winston
15/09/2018
Love this great for after run
Michael
15/09/2018
super fast delivery, great seller, highly recommended.
Guest
13/09/2018