SiS LAB Clear Protein Powder - Orange
A refreshing clear whey isolate protein powder, lighter than traditional whey, but powerfully packed with 20g of high quality, fast absorbing protein.  
Next Day Delivery: Order within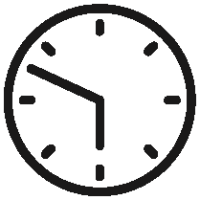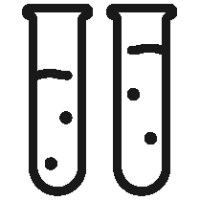 INFORMED SPORT ACCREDITED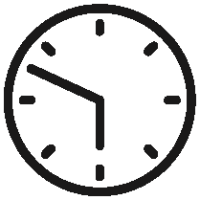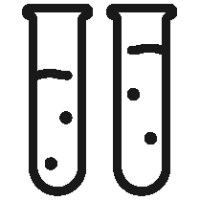 INFORMED SPORT ACCREDITED
Why Choose?
Delivers 20g of high quality whey protein per serving
Only 87 calories per serving
Refreshing squash-like taste
A light, refreshing alternative to your everyday protein shake. Ideal for those who prefer a recovery drink juicier than traditional whey protein shakes. Packed with 20 grams of clear whey protein per serving and fewer than 90 calories, makes it an ideal clear protein not just for recovery but building lean muscle. 
Low in sugar and fat, clear whey isolate provides high quality whey protein without anything extra. Great for after a workout or any other time of the day.  
Although they're great, sometimes a regular creamy protein shakes such as the REGO Rapid Recovery Powder can be a little bit much on warmer days. A lighter alternative is a dream post-workout. Just like squash, Clear Protein goes down a treat on a hot summer's day. 
Why choose Clear Whey Isolate:
Clear Whey Isolate has a massive 20g

or protein per

serv

ing

to help keep you topped up all

day

 

W

ith just

1.3

g of fat,

0.6

g of sugar, and fewer than 90 calories

per servin

g

 

The clean, clear nature of the protein powder makes it as easy to mix as it is to

drink

 

R

efreshing

ly fruity orange flavour

 

Lighter on the stomach,

easily digestible

 

Informed Sport certified

-

the global standard for quality and safety in sports nutrition
THE SCIENCE BEHIND CLEAR RECOVERY POWDER
After intense exercise, your body requires protein along with carbohydrate to replenish your muscles' glycogen stores. SiS LAB Clear Protein Powder contains high quality whey isolate protein, which has a complete amino acid profile. 
It also contains 2g of Leucine and 5g of L-Glutamine, which are essential amino acids known to switch on the signalling for muscle protein synthesis (the process of producing new muscle). L-Glutamine also contains anti-catabolic and immune properties. 
Informed Sport Registered  
Our entire product range is developed using a world-class approach to banned substance testing, providing assurance for athletes. For more information on Informed Sport & our unique world class approach, click here.  
Benefits
Aids the rapid recovery and muscle growth after exercise so you can be ready for your next session.

 

Refreshing, squash-like taste means it can be easily and rapidly consumed after a tough session and is lighter to drink than other shake-style recovery products

 
HOW AND WHEN TO USE CLEAR RECOVERY POWDER
Best used within 30 minutes post- exercise to achieve maximum recovery benefit. 
Add 1 scoop (25g) mixed to 300-400ml cold water in a shaker. Shake well. (Avoid using with milk as it will slow down the rate of absorption.) 
This product is intended to be used alongside a balanced diet and healthy lifestyle. Keep out of reach of children. Suitable for vegetarians. 
Nutrition Stats
| Typical Values | Per Serving (25g) | Per 100g |
| --- | --- | --- |
| Energy | 368kJ/87kcal | 1471kJ/347kcal |
| Protein | 20g | 81g |
| Carbohydrate | 1.1g | 4.3g |
| of which sugars | 0.6g | 2.4g |
| Fat | 1.3g | 2.6g |
| of which saturates | 0.2g | 0.4g |
| Fibre | 0g | 0.2g |
| Salt | 0.03g | 0.11g |
Ingredients: 
Whey Protein Hydrolysate (Milk) (95%), Flavourings, Acids (Citric Acid, Phosphoric Acid), Sweetener (Sucralose), Anti-Foaming Agent (Silicon Dioxide), Colour (Beta Carotene).
For allergens, see ingredients in bold. May also contain soya, egg and cereals containing gluten.