GO Energy + Caffeine Gels
Perfect for:
Dairy Free
Energy
Gluten Free
Nut Free
Vegan
Wheat Free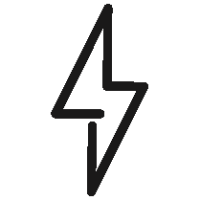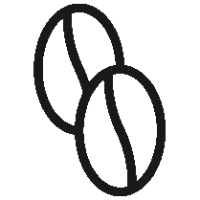 22g carbohydrates, 75mg caffeine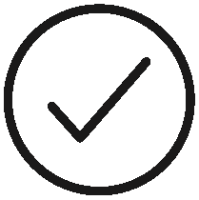 Informed Sport accredited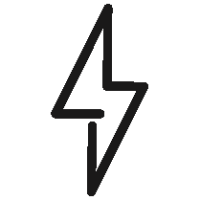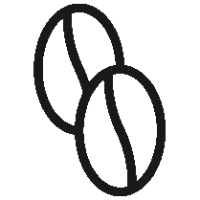 22g carbohydrates, 75mg caffeine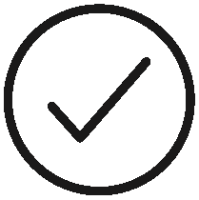 Informed Sport accredited
Why Choose?
Designed for high intensity races and long days on the road
85 calories per serving
Clinically proven to improve performance when taken 30 minutes before exercise
About GO Energy + Caffeine Gels
The GO Energy + Caffeine Gel 75mg builds on the established science of the GO Isotonic Energy gel, the world's first and only truly isotonic energy gel.
This product provides 22g of carbohydrate and 75mg of caffeine per gel (Citrus flavour). Ideal for high intensity races and long, tough days on the road. Caffeine has been repeatedly shown to improve performance by lowering your perception of effort by providing a boost just when you need it.
GO Energy + Caffeine is clean in the mouth and easy to digest. For when you want an energy boost, but want the benefits of caffeine too. Use before or during sport for added physical and mental focus when you want to get an edge.
Benefits
Caffeine acts centrally on the brain to lower the perception of effort, which is particularly noticeable in longer events. In distance events over 90 minutes, mental tiredness as well as physical fatigue plays a large role in determining performance as the event progresses. Caffeine can help to maintain physical performance in this situation.
Depleting your carbohydrate stores during exercise is one of the major causes of fatigue. Delivering the additional carbohydrate provided in SiS Energy + Caffeine Gels during exercise can help improve performance, race times and delay the onset of fatigue.
Informed Sport Registered
Our complete product range is developed using a world-class approach to banned substance testing, providing assurance for athletes. For more information on Informed Sport & our unique world class approach, click here.
Suitable For: Vegans, Vegetarians, Lactose free, Gluten Free, Wheat Free, Nut Free, Soya Free
Consume 1 gel 30 minutes before short, intense exercise to provide mental stimulation for the exercise ahead - Perfect when you need an energy and mental boost quickly
Simply tear off the top of the packaging and consume
Suitable For
vegan
gluten-free
wheat-free
dairy-free
nut-free
Nutrition Stats
For nutritional information about the individual flavours please contact customer service. Example below is for Cola flavour.
| Typical Values | Per 100ml | Per Serving 60ml |
| --- | --- | --- |
| Energy | 594kj/142kcal | 356kj/85kcal |
| Protein | 0.0g | 0.0g |
| Carbohydrate | 35g | 21g |
| of which sugars | 1.2g | 0.7g |
| Fat | 0.0g | 0.0g |
| of which saturates | 0.0g | 0.0g |
| Salt | 0.1g | 0.04g |
| Caffeine | 125mg | 75mg |
Ingredients:
Water, Maltodextrin (from Maize) (33%), Natural Flavouring, Gelling Agents (Gellan Gum, Xanthan Gum), Acidity Regulators (Citric Acid, Sodium Citrate), Caffeine (75mg), Preservatives (Sodium Benzoate, Potassium Sorbate), Sweetener (Acesulfame K, Sucralose), Sodium Chloride, Antioxidant (Ascorbic Acid)
Flavours:
GO Energy + Caffeine Gel - Berry
GO Energy + Caffeine Gel - Cola
GO Energy + Caffeine Gel - Double Espresso
GO Energy + Caffeine Gel - Citrus
Tastes great and works, Did try high 5, but soon came back
Gwyneth
17/10/2022
I tried last weekend when I was racing after couple minutes I drink the Gel I noticed caffeine kicking in
Manuel Pita
18/06/2022
Excellent product and fantastic service
DEANE WARD
18/06/2022
Quality product. Does what it says on the tin !
paul westwood
05/05/2022
Excellent product,
joe Dixon
25/04/2022
MOLTO Efficaci il 🔝 in commercio
OMAR
26/03/2022
Ottimo gel carica quando serve
DAVIDE NATI
23/03/2022
Ottimo rapporto qualità prezzo
Alessandro Vitari
20/03/2022
Ottimo prodotto, fa veramente il suo dovere
Veronica
19/03/2022
Very effective energy booster
JoeLK
07/03/2022
Taste ok , consistency perfect
Duncan Worth
12/01/2022
Gels great, as always.
Jason Day
09/11/2021
Excellent products.
Steve
28/09/2021
Very pleased many thanks
Les Charnley
22/09/2021
Great tasting gels,do the job,
brian wallace
17/08/2021
Good product and price, will definitely buy again
graham collins
30/07/2021
Light, refreshing and great taste
Willy Stocks
29/07/2021
Proper kick
terry spittlehouse
08/06/2021
The best gels I've used, with the perfect dosis of caffeine.
IGNACIO CHAPINAL DEL VALLE
02/06/2021
Tastes different from last ones I had
Chris Blackwood
08/05/2021
Not so sure about the taste , personally I'm not so keen . But I know it's good stuff , and I feel it genuinely works . So I'll get more . But I like the double espresso more 👍👍
carlsouth
30/05/2022
좋아요 좋아요~~ 맛잇게 먹을게요
범 하
14/12/2021
good and thick
Scott Anderson
05/10/2021
Great energy booster
Dave Goodall
30/05/2021
Only started using them recently so as good as I expected but not ridden long enough (hard enough) to tell if they make a significant difference to me personally yet.
Sean Parker
23/05/2021
When out on course when I feel getting low in energy I take one and there are refreshing and nice tasting I know I will finish with spare energy
Scott Anderson
22/05/2021
Really good product that helps me
darran jordan
17/05/2021
SIS always offer some great deals and the product never lets me down
John Peters
16/05/2021
Excellent product
Ken Read
16/05/2021
Kept me feeling good during long runs.
Josh Dawson
16/05/2021
Gives you that extra boost
Alan Ingram
16/05/2021
Great product
Tom
01/02/2021
Nice taste and easy on the tummy whilst running. The caffeine gives a gentle kick.
Spike
31/01/2021
Really nice tasting and give you a boost on long runs etc.
Spike
06/12/2020
Good to the taste and work well on the run
scot bovington
24/11/2020
Great taste. Efficient delivery.
Darrell Mandiwall
24/11/2020
good product
Scott Anderson
14/09/2020
Not a big hit of caffeine but enough for an early morning 10k
SL
28/08/2020
Great taste and works for me.
Richard Granger
22/08/2020
Great product my favourite. Love it !.
Lesley Rudd
09/07/2022
Actually taste quite nice and do the job.
Spike Bainbridge
09/06/2022
Love love love these gels for emergency mountain approaches! ;)
Pru Harvey
04/06/2022
Perfect product, easy to digest and results are great
RH
25/05/2022
Love this product
Rob Csernus
07/05/2022
This product really works...well.
Mr. Richard Walkner
25/04/2022
Love these gels, its morning coffee mid race. Usually alternate these with vanilla gels in 70.3 races...hope the vanilla are still going to be produced along with the double espresso
Mat S
13/04/2022
Good way to get the caffeine and energy hit pre exercise
Mark Taylor
05/04/2022
Cracking stuff . Genuinely works quick, tastes gorgeous too 👍 we'll if you like coffee. Definitely impressed.
carlsouth
03/04/2022
Helps promote and build cycling and boosts riding
Peter Harston
29/03/2022
Great taste, kept me going !
Mr Simon Fox
21/03/2022
Great Product easy to open, great taste.
Michael
22/02/2022
Certainly has an positive impact when cycling
Peter Harston
04/02/2022
Great products
Dave Collins
21/01/2022
Good product at a good price
graham collins
30/10/2021
Does what it says on the box
Tex Palmer
26/10/2021
good and thick
Scott Anderson
05/10/2021
Love the Double Espresso and at my age (81) I need all the help i can get 🏃👍
Mr Les Lilley
03/10/2021
Great flavour and great for that boost on a ride
Tex Palmer
12/09/2021
Highly recommended love this product 👏
Lesley Rudd
12/09/2021