GO Electrolyte Blackcurrant - 1.6kg
Perfect for:
Nut Free
Vegan
Wheat Free
0% Off
Special Price
£28.99
Was
£28.99
£0.72/serving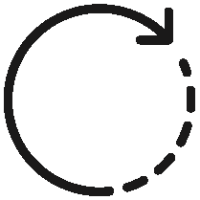 Delivers energy and promotes hydration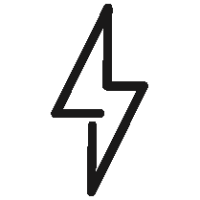 36g carbohydrates, 20 mmol/L sodium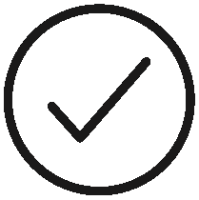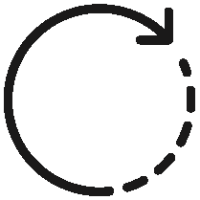 Delivers energy and promotes hydration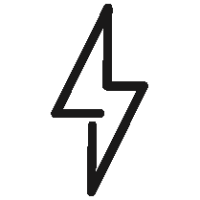 36g carbohydrates, 20 mmol/L sodium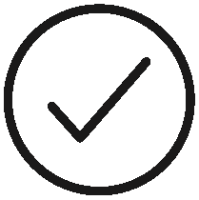 Why Choose?
Advanced formulation delivering carbohydrates and electrolytes
146 calories per serving
Perfect for use during exercise
About GO Electrolyte
GO Electrolyte (Blackcurrant) contains a blend of an easily digestible and quick supply of carbohydrate as well as electrolytes (such as sodium) that promote optimal hydration.
A combination of energy sources and electrolytes enhance your body's ability to absorb water during exercise, maintain your endurance performance and protect against cramp. The product is mixed at appropriate concentrations of carbohydrate (36 grams as a 6% solution), sodium (20 mmol/L) and fluid (500ml serving) in order to achieve the combined aims of energy and hydration.
Benefits
Both carbohydrate depletion and dehydration are two of the major causes of fatigue in endurance exercise. A common mistake made by endurance athletes is to consume too much or too little carbohydrate at inappropriate concentrations, causing lack of carbohydrate absorption or gastrointestinal problems.
In addition to ensuring optimal carbohydrate stores and hydration status before exercise, delivering additional carbohydrate and fluid during exercise is known to improve performance, race times and delay the onset of fatigue. The specific formulation of SiS GO Electrolyte represents a strategic approach to offset the negative effects of carbohydrate depletion and dehydration on your performance.
Informed Sport Registered
Our complete product range is developed using a world-class approach to banned substance testing, providing assurance for athletes. For more information on Informed Sport & our unique world class approach, click here.
Suitable For: Vegans, Vegetarians, Lactose free, Gluten Free, Wheat Free, Nut Free, Soya Free
Drink 500ml every 45-60 minutes of exercise or as required.
Once prepared, consume within 24 hours.
Simply add 40g of GO Electrolyte (2 scoops = 40g) to 500ml of water in a bottle & shake well ensuring the lid is firmly closed
Nutrition Stats
Typical Values
Per Serving (40g)
Per 100g
Energy
619kj/146kcal
1547kj/364kcal
Protein
0.0g
0.0g
Carbohydrate
36g
91g
of which sugars
6.7g
17g
Fat
0.0g
0.0g
of which saturates
0.0g
0.0g
Fibre
0.0g
0.0g
Salt
0.5g
1.3g
VITAMINS & MINERALS (% RDA)
Calcium
27mg (3%)
66mg (8%)
Magnesium
5mg (1%)
13mg (4%)
Potassium
60mg (3%)
150mg (8%)
Ingredients:
Carbohydrate mix (93%) (Maltodextrin (from Maize), Fructose), Citric Acid, Electrolytes (2%) (Sodium Chloride, Calcium Lactate, Potassium Chloride, Sodium Citrate, Magnesium Citrate), Natural Flavouring, Sweetener (Aspartame). Contains a source of Phenylalanine
Ottimo utilissimo
Gdr
01/12/2023
Have used this for many years on my long runs. Makes a difference to my endurance and recovery
Carlos Camacho
18/11/2023
I like the taste & it keeps for 24hrs & can be made up the night before to aid getting ready early.
Gary
27/10/2023
Keeps me hydrated on the rides.
Mr Charles Smith
18/09/2023
Good quality product
Robert Quick
16/09/2023
Taste great works a treat before and after work outs
Stephen Watson
11/09/2023
Lo consiglio: prodotto utile e non ha mai dato problemi di stomaco o fastidi; sapore gradevole.
GIAN FERRUCCIO BRAMBILLA
04/09/2023
Giving me more energy and willing to do more in exercises
Preeda Kirk
10/08/2023
Great product
Kevin
06/08/2023
Utilissimi d'estate
Alessandro Mocellin
28/07/2023
My go to powders whilst riding.
Howell Rees
10/07/2023
Good product, taste is a bit weak but overall enjoyable
Mr Patrick Hanlon
10/07/2023
I love this product. Taste really good,not too sweet, more like a flavour water.
Maja
04/07/2023
Not known as not had parcel
Luke Harmer
02/07/2023
top top top top top straconsigliato
massimo lavelli
30/06/2023
I don't know if I am the only one, but any cycle ride over 30km and I start getting cramp. SIS hydration is the only thing I have found to prevent the on set
Customer Bob.F
28/06/2023
Tasted as good as any powder. Really effective for long rides.
Simon Plunkett
23/05/2023
Excellent and easy to digest source of carbs on the bike. Added some fructose and it's blackcurrant rocket fuel. Even better, I got a 1.6kg tub for £20.
Ethan G
06/05/2023
Good service but costly delivery.
PHILIP
17/04/2023
Good as always
jeremy thomas
14/04/2023