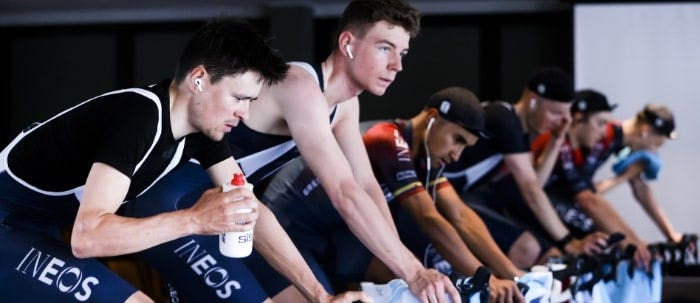 BCAAs activate the process of muscle protein synthesis as well as supporting the building of new protein blocks during the recovery period. BCAAs are three essential amino acids (leucine, isoleucine and valine) meaning you can only get them through your diet, so supplementing with BCAA powder is a convenient and easy way to boost your intake.
Read More
BCAA Supplements
Support muscle growth
BCAA supplements are proven to support the growth of muscle mass, reduce DOMS and the onset of fatigue. BCAA tablets are perfect for those wanting to take their training and recovery to the next level, allowing you to push harder and recover quicker for more serious gains.
Power your workout
Did you know, BCAAs can be used as a pre workout supplement? From energy gels to protein powders, we offer a wide range of sports nutrition products to help you step up your game. Adding a BCAA powder to your supplementation routine can help to stave off cravings, regulate glucose and blood sugar, helping to reduce cravings for sugary foods.
Reduce tiredness and fatigue
With 62 calories per serving and an impressive 6g of BCAAs, our BCAA perform powder can be conveniently mixed into water to support muscle growth and maintenance. Containing 3 essential amino acids that can only be consumed through your diet and energy boosting B vitamins, our range of BCAA tablets and supplements will power your workout, gains and recovery all at once.
Shop BCAA supplements and powders
From nutritional supplements to vitamines for gut health, our variety of sports nutrition supplements has been carefully curated to help you achieve your health and fitness goals. To add a dose of essential amino acids to your diet, discover the benefits of SiS BCAA powder today.
Looking to improve your athletic performance? Our wide range of sports nutrition products also includes protein powders and protein bars to help support muscle growth.
And what's more, our complete product range has been developed with a world-class approach to banned substance testing, providing peace of mind for competition athletes.