REGO Rapid Recovery+ Powder - 1.54kg
SAVE 15% ON YOUR ORDER WHEN YOU BUY ANY 1.6KG ELECTROLYTE POWDER
FREE HYDRO TABLETS ON ALL ORDERS OVER £40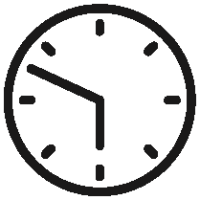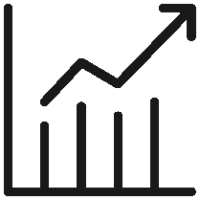 38g carbohydrates, 24g protein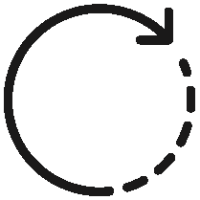 Complete recovery product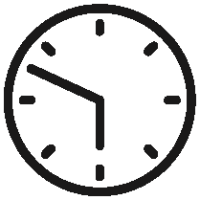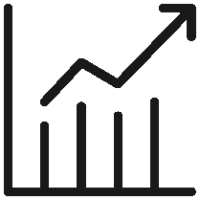 38g carbohydrates, 24g protein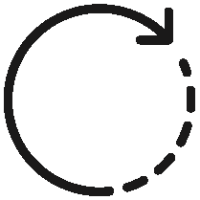 Complete recovery product
Why Choose?
High quality blend of carbohydrate (38g), protein (24g) and electrolytes with vitamins and minerals
264 calories per serving
Designed to be consumed within 30 minutes post-exercise
A SUPERIOR ALL-IN-ONE POST-EXERCISE RECOVERY SUPPLEMENT
Our SiS REGO Rapid Recovery+ Powder is a comprehensive food supplement that delivers more carbohydrate and whey protein, plus BCAAs, L-Glutamine, and vitamins and minerals in a convenient drink to better replenish your energy stores and promote muscle recovery after exercise.
WHY YOU SHOULD USE REGO RAPID RECOVERY+ POWDER
After prolonged or intense exercise, our Science in Sport REGO Rapid Recovery+ Powder contains everything you need in one drink for fast replenishment of your glycogen stores and the highest quality whey protein to help you to get the most from your training and prepare you for your next session. Convenient to mix with water, it refuels and rehydrates your body, and repairs and rebuilds your muscles.
Refuels, repairs, rebuilds and rehydrates
For use after all exercise types and durations
Helps you to recover fast from workouts
Mixes quickly and easily with water
THE SCIENCE BEHIND REGO RAPID RECOVERY+ POWDER
SiS REGO Rapid Recovery+ Powder replenishes your muscles' glycogen stores with 38g of carbohydrates in one serving as well as repairs and rebuilds them with a high dosage of the finest grade whey protein. BCAAs (branched-chain amino acids) including 4g Leucine as well as 5g L-Glutamine, are key amino acids that together promote muscle recovery, immune and gut function, and stimulate muscle protein synthesis in the post-exercise recovery period.
38g carbohydrate from maltodextrin
24g whey protein concentrate
BCAAs including 4g Leucine
5g L-Glutamine
Contains vitamins and minerals
264 calories per serving
HOW AND WHEN TO USE REGO RAPID+ RECOVERY POWDER
Use REGO Rapid Recovery+ Powder within 30-minutes after exercise to achieve maximum recovery benefits. Simply add 70g of powder (approximately three full scoops) to 500ml of water in a shaker bottle and shake well to achieve a smooth consistency. Avoid mixing with milk as it will slow down the rate of absorption.
Consume within 30-minutes after intense or prolonged exercise
Use a shaker bottle or blender
Mix with water for maximum absorption rate
Benefits
REGO Rapid Recovery Plus contains high quality whey protein concentrate, which has a complete amino acid profile to which we have added an additional 2g of leucine and 5g of L-Glutamine to support muscle protein synthesis. Leucine is an amino acid which is known to switch on the signalling for muscle protein synthesis and L-Glutamine is known as the one of the most abundant essential amino acids, with anti-catabolic and immune properties. The blend of carbohydrate, protein, L-Glutamine and BCAAs thereby provides a recovery formula that can promote replenishment of muscle glycogen stores, muscle protein synthesis, gut function and rehydration.

Carbohydrate is your muscles main fuel for moderate to high intensity exercise. During training and competition, our bodies can absorb around 60-90g of carbohydrate per hour, meaning that demand will outstrip the supply of energy. This shortfall is met by using your glycogen stores, which must be replenished post exercise so you are able to perform well in your next session.

REGO Rapid Recovery Plus is tested under the Informed Sport Certification program. This approach involves testing every single batch of Science in Sport finished product which leaves the Company's factory, screened against the 2017 World Anti-Doping Agency (WADA) list. Banned substances including steroids are tested to the level of 10 Nanograms per gram, and stimulants to 100 Nanograms per gram. Batches (sampled at the beginning, during and end of each product batch) receive the recognised and respected Informed Sport certificate and Science in Sport provides the documentation to athletes on request.
Flavours:
REGO Rapid Recovery + should be taken within 30 minutes of finishing exercising.
Specifically, it should be taken after high intensity or prolonged training sessions and competition where you have depleted your carbohydrate energy stores.
It is perfect for those athletes who need to recover quickly in order to prepare for another training session or competition period.
- Add 70g (approximately 3 scoops) to 500ml of water and mix well.
Nutrition Stats
For nutritional information about the individual flavours please contact customer service. Example below is for Strawberries & Cream flavour.
| Typical Values | Per 100g | Per Serving (70g) |
| --- | --- | --- |
| Energy | 1596kj/377kcal | 1117kj/264kcal |
| Fat | 3.1g | 2.2g |
| of which saturates | 1.9g | 1.3g |
| Carbohydrate | 55g | 38g |
| of which sugar | 3.5g | 2.5g |
| Protein | 34g | 24g |
| Salt | 0.41g | 0.29g |
| Vitamin D | 1.43mcg (29% RI) | 1.0mcg (20% RI) |
| Vitamin E | 4mg (33% RI) | 2.8mg (23% RI) |
| Vitamin C | 34mg (43% RI) | 24mg (30% RI) |
| Thiamin | 0.7mg (64% RI) | 0.5mg (45% RI) |
| Riboflavin | 0.8mg (60% RI) | 0.6mg (42% RI) |
| Niacin | 10.4mg (64% RI) | 7.3mg (45% RI) |
| Vitamin B6 | 1.1mg (81% RI) | 0.8mg (57% RI) |
| Folic Acid | 71mcg (35% RI) | 50mcg (25% RI) |
| Vitamin B12 | 0.6mcg (23% RI) | 0.4mcg (16% RI) |
| Biotin | 25mcg (51% RI) | 18mcg (36% RI) |
| Pantothenic Acid | 2.1mg (36% RI) | 1.5mg (25% RI) |
| Iron | 3.4mg (24% RI) | 2.4mg (17% RI) |
| Zinc | 2.9mg (29% RI) | 2.0mg (20% RI) |
| Iodine | 33mcg (21% RI) | 23mcg (15% RI) |
| Branched Chain Amino Acids (BCAAs) | 8.6g | 6g |
| L Leucine | 5.7g | 4g |
| L Isoleucine | 1.4g | 1g |
| L Valine | 1.4g | 1g |
| L Glutamine | 7g | 5g |
For allergens, see ingredients in bold. May contain cereals containing gluten, egg, soya and sulphites. Processed in a facility that also processes nuts and peanuts.
*Reference intake of an average adult (8400kj/2000kcal)
Ingredients:
Maltodextrin (from Maize)(55%), Whey Protein Concentrate (31%) (Milk, Soya), L Glutamine, L Leucine, Natural flavourings (2%), Thickener: Xanthan Gum, Colouring : Beetroot Red, Vitamin & Mineral Blend (Ascorbic Acid, Nicotinamide, Alpha Tocopheryl Acetate, Ferric Pyrophosphate, Zinc Sulphate, Calcium Pantothenate, Pyridoxine Hydrochloride, Riboflavin, Thiamin Mononitrate, Calcium Citrate, Folic Acid, Potassium Iodide, Biotin, Cyanocobalamin), Sweetener : Sucralose, Citric Acid.
For allergens, see ingredients in bold.
Good tast and easy on stomach
Joris Vrij
21/10/2018
Great taste, easy to drink, not sure how my recovery would be without this but seems to work
Alan
12/10/2018
Regular user after a long ride. It works for me.
Mr Robinson
11/10/2018
I've used REGO for approx 5 years, By taking it as compared to not taking it within 30 minutes - the next day is so different. Taking it as soon as possible after getting home means that tomorrow my legs are still stiff from yesterdays exercise but are able to push just as hard on long hills/short sprints etc. If I ride away from home and wasn't taking it till 1 - 2 hours after cycling then tomorrow ( ignoring the ache from yesterday) my legs feel dead with no "get up and go" and long climbs were depressingly loooooooong.
Trevor
03/10/2018
This really hits the spot, always gives you that bit extra
steve gibbons
26/09/2018
Great tasting for such a complex shake. Provides all post ride nutrition and feeling of replenishment after hard riding.
shaun heys
19/09/2018
Reasonable taste compared to some competitors. Seems to do the job: I generally don't ache the day after if I use this after cycling. Has occasionally caused mild gut issues for me which is why it doesn't receive 5 stars.
Adrian
05/09/2018
Worst product sis have ever done
RC
15/05/2023
Buy this regularly - works well, good price and delivery
Mr Heath Thomas
08/09/2022
Easy to use and the chocolate tastes great.
ian
08/09/2022
Terzo acquisto di questo prodotto. Valido integratore per recupero post allenamento.
marco b
10/08/2022
Ottimo prodotto già usato nel passato, si conferma al top
Sandro Schievenin
24/07/2022
Ottimo per il recupero
CLAUDIO SINICCO
22/07/2022
È una bomba. Recuperare è facile con rego
GENNARO
04/07/2022
Taste is very disappointing compared to the standard REGO powder (which tastes very good).
customer
03/07/2022
Sicuramente non c'è paragone con Rego normale. Gusto e proprietà migliori!
davide berton
24/06/2022
Ottimo prodotto per il recupero. Lo utilizzo dopo sessioni di ripetute, tempo run e gara. Preferivo il gusto del REGO classico, ma questo plus, a livello di nutrienti, è nettamente superiore
Customer
22/06/2022
The Rolls Royce of recovery drinks. Tasty too
Simon Walker
03/05/2022
Delicious!
Jeni Lowe
09/04/2022
Soddisfatto dei prodotti
Eros Zanin
28/03/2022
Nice taste
Susan Brooks
26/03/2022
È il migliore prodotto per recupero
GIUSEPPE TABORRI
21/03/2022
Superb recovery shake with additional BCAA's!
Andy
03/03/2022
Greta taste
Tariq Mahmood
02/03/2022
Ottimi x il recupero dopo giri intensi
Claudio
20/02/2022
Lo trovo il prodotto Essenziale per il recupero post allenamento intenso
customer
19/02/2022
3 anni che lo uso. Non lo cambio con nessun'altro…
Sig Fabio
18/02/2022
Tastes good, aids recovery extremely well and excellent value for money
Andrew Vance
29/05/2022
Recommended!
Dominique
29/04/2022
Absolute yummy!
Jeni Lowe
09/04/2022
Great quality
mariusz
10/01/2022
Great easy to use product that is easy to drink.
Robert Paul mcmanus
14/12/2021
Works a treat
Zak
30/11/2021
Ottimo prodotto
Alessio Oberti
20/10/2021
After a run I always use this. As a result my injuries have reduced tenfold.
Iestyn Perham
01/10/2021