Perfect for:
Dairy Free
Energy
Gluten Free
Nut Free
Vegan
Wheat Free
BUY 1 BETA FUEL MULTIPACK & GET 10% OFF YOUR ORDER
BUY 2 OR MORE BETA FUEL MULTIPACKS & GET 20% OFF YOUR ORDER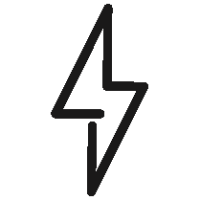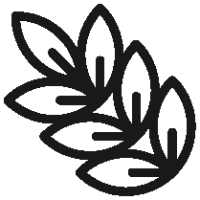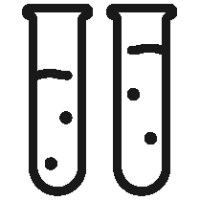 Truly isotonic formulation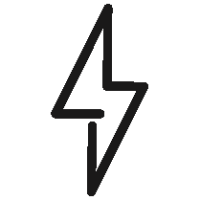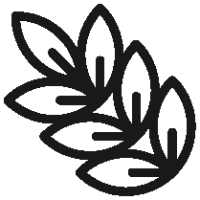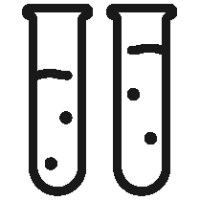 Truly isotonic formulation
Why Choose?
The world's first isotonic energy gel
87 calories per serving
Delivers an easily digestible and quick supply of carbohydrate
OUR ORIGINAL AWARD-WINNING ISOTONIC ENERGY GEL
Designed to deliver a quick and convenient supply of great-tasting, easily digestible carbohydrate without the need for water, our GO Energy Isotonic Gel was the world's first and the winner of the Queen's Award for Enterprise. It continues to be a go-to energy source for elite athletes worldwide.
WHY YOU SHOULD USE GO ENERGY ISOTONIC GEL
When you need fast energy, our world-leading GO Energy Isotonic Gel delivers easy-to-digest carbohydrate that can be used as part of your fuelling strategy without the liquid volume that often leaves you feeling bloated and sluggish. The gel also comes in highly practical packaging designed to be easily carried in place of bulky sports bottles.
High carbohydrate
Improves performance
Requires no additional water or fluid
Light, compact, easy-to-carry packaging
THE SCIENCE BEHIND GO ISOTONIC ENERGY GEL
Our Performance Solutions team has developed our innovative GO Energy Isotonic Gel formula that enables the stomach to absorb it quickly and turn it into energy fast without the need for additional liquid to dilute it. This in turn enables the rapid replenishment of depleted glycogen stores.
22g of carbohydrate
Fast-absorbed, easily digestible
Truly isotonic formula
Delays onset of fatigue
HOW AND WHEN TO USE GO ENERGY ISOTONIC GEL
Each GO Energy Isotonic Gel sachet contains 22 grams of carbohydrate. Depending on your sport or event, you should aim to consume 1-3+ gels every hour to reach a 60g-90g target intake. In some circumstances, such as cold weather, it may be necessary to consume more. Tear off the top of the packaging and squeeze the contents into your mouth as and when required.
Consume directly from packaging
Combine with other SiS energy supplements to hit hourly 60-90g carbohydrate intake
Benefits
Depleting your carbohydrate stores during exercise is one of the major causes of fatigue. Delivering additional carbohydrate during exercise is known to improve performance, race times and delay the onset of fatigue.
The Isotonic formula allows the gel to empty from the stomach quickly as no fluid needs to be drawn into your stomach to dilute the gel, providing fast energy. SiS GO Isotonic Energy Gels are highly practical and can easily be carried without the requirement for bulky bottles.
Informed Sport Registered
Our complete product range is developed using a world-class approach to banned substance testing, providing assurance for athletes. For more information on Informed Sport & our unique world class approach, click here.
Suitable For: Vegans, Vegetarians, Lactose free, Gluten Free, Wheat Free, Nut Free, Soya Free
Each GO Energy Isotonic Gel sachet contains 22 grams of carbohydrate. Depending on your sport or event, you should aim to consume 1-3+ gels every hour to reach a 60g-90g target intake. In some circumstances, such as cold weather, it may be necessary to consume more. Tear off the top of the packaging and squeeze the contents into your mouth as and when required.
Consume directly from packaging
Combine with other SiS energy supplements to hit hourly 60-90g carbohydrate intake
Suitable For
vegan
gluten-free
wheat-free
dairy-free
nut-free
Nutrition Stats
For nutritional information about the individual flavours please contact customer service. Example below is for Orange flavour.
| Typical Values | Per 100ml | Per Serving 60ml |
| --- | --- | --- |
| Energy | 613kj/144kcal | 368kj/87kcal |
| Protein | 0.0g | 0.0g |
| Carbohydrate | 36g | 22g |
| of which sugars | 1.0g | 0.6g |
| Fat | 0.1g | 0.0g |
| of which saturates | 0.0g | 0.0g |
| Fibre | 0.1g | 0.0g |
| Salt | 0.01g | 0.01g |
Ingredients:
Water, Maltodextrin (from Maize) (33%), Gelling Agents (Gellan Gum, Xanthan Gum), Natural Flavouring, Acidity Regulators (Citric Acid, Sodium Citrate), Preservatives (Sodium Benzoate, Potassium Sorbate), Sweetener (Acesulfame K), Sodium Chloride, Antioxidant (Ascorbic Acid)
Flavours:
GO Isotonic Gel - Blackcurrant
GO Isotonic Gel - Apple
GO Isotonic Gel - Lemon & Lime
GO Isotonic Gel - Pink Grapefruit
GO Isotonic Gel - Cherry
GO Isotonic Gel - Orange
GO Isotonic Gel - Pineapple
GO Isotonic Gel - Tropical
GO Isotonic Gel - Vanilla
GO Isotonic Gel - Fruit Salad
One of my favourite flavours from SIS, love their Gels.. Work well for me when I need that boost on a long ride.
100weight
20/07/2022
Somehow it reminds me for something from my childhood 😊
Eliza Forrai
21/05/2022
Great product & flavour
John Simms
17/05/2022
Delicious and do the job
Emma-Jane
17/05/2022
V tasty. Good steady energy release. NOt like some others eg. GU which give a bit more of a hit. I found they really kept me going well all day. Especially noticed toward the end of a long King Alfred Way day when I still had legs to make good time up the hills.
Chris Bennison
15/05/2022
Taste is awesome, works a treat
Andy H-R
26/03/2022
Tasty and it really works
Andrew Holloway
22/03/2022
My favourite flavoured SIS gel.
Sean
18/03/2022
What a fantastic flavour, I look forward to taking these on my runs.
Tim Poole
22/02/2022
Great taste
David
22/02/2022
Like the flavour!
Christian Gava
22/02/2022
My favourite flavour.
Trees
15/11/2021
All good !!
Jon
27/09/2021
well worth every penny
Rob Glover
25/09/2021
Easy to take en route
Patrick Turner
23/09/2021
It's a gel, it works.
Robin Wood
30/05/2021
super tasty my favourite !!!
Piotr Siwecki
28/05/2021
Really badly done
Francisco Marquez
18/05/2021
Smooth and tasty
JOSE AZEVEDO
07/05/2021
Superb product
stephen o'connor
29/04/2021
Very subtle flavour , not too sweet, perfect for what I need
Sarah
18/04/2023
Really easy to consume on the bike and keep you going, would have a 5 but I find them slightly hard to open on the move. Probably better than leaking into for best cycling jersey though.
Steven helm
27/05/2021
Great for on the bike
Adrian Watts
02/05/2021
Great product
Tom
01/02/2021
great product
tony beesley
14/12/2020
Our favourite flavour.
Trevor
23/11/2020
Great Flavour, does what it needs and easy on the stomach.
Rob Tolley
05/10/2020
Great flavour and consistency. Easy to swallow
JeepNeil
04/10/2020
Delicious taste and easily digestible
David Major
20/09/2020
Gels taste really nice, pink grapefruit is my favorite flavour and look forward to using them on my next big ride.
Andy
03/08/2020
Great flavour , not to sweet , just right when out for a couple of hours
Bullybully
26/07/2020
I'm not a great fan of fresh grapefruit, but this is great - not too sweet and nice flavour
LC
29/12/2019
Perfect!!! Without Water!
Gianlu
01/11/2018
Great taste. My personal favorite one.
constantinos christodoulou
12/10/2018
Great value, personal preference flavour.
Guest
06/10/2018
My best flavour, need it during al rides
Gabriele Alessio
17/09/2018
Good flavour, easy to carry and consume on a ride as needed.
Russ Bowden
11/09/2018
The flavour and texture of these gels are great, albeit not very pineappley! Bit pricey but no more so than any other similar product.
Gareth Davies
01/05/2023
Pineapple flavour is great and gives me the energy boost I need for football. Great product
Natalie
02/03/2023
Excellent product.
Peter Lake
31/05/2022
Great product, just completed a 5k race and I took one sachet before the start and felt great.
David Montague
29/01/2022
Not enough valid through time
성일 정
31/10/2021
Got these as the Apple flavour were on offer...great deal as part of a bigger order and more than happy to order again. Great product that works really well for me.
Joe
07/08/2021
Tasty and easy to use
N Winter
03/05/2021
Great taste
customer
11/07/2020
Great product. I use these gels from 2 years now and I've never had a problem. Good flavour and good digestibility !
Lorenzo
17/03/2020
the taste is good, easy to open
Guest
30/10/2018
I miglior gel in commercio!
Kikko
16/10/2018
Not as nice as berry ones but still does the job!
Sarah
13/10/2018
Limited use but happy,I would try again
Wayne Burridge
11/10/2018
good gusto and good energy
Guest
01/10/2018
Lo alterno al GO Energy (con caffeina) durante gli allenamenti dai 15km di corsa in su. Molto digeribili
GG
01/10/2018
Super gels. Love to use them without water!
Harry
17/09/2018
Lovely fruit salad gels. Taste just like the sweets.
Ethan G
16/05/2023
Excellent product
James H
01/02/2023
Great product varying flavours
Simon Hennessy.
22/11/2022
Very nice flavour would have again .
Nigel Birch
06/09/2022
Its best flavor
Heriberto J Berrios
02/09/2022
New flavour to try but have used these before.
Paul
21/07/2022
Great while cycling, easy to carry and can take on the move.
Mr Derek Perry
11/11/2021
Good choice of flavors. Easy to carry & open whilst running
Joanne
23/09/2021
Astonishing taste
Gianluca
30/08/2021
Energy gels great when on long rides
Anthony
14/08/2021
My goto energy gel from SIS. Thoroughly recommend.
Malcolm Elders
04/06/2021
Perfect with the best flavour gel i've found. 👌🏻
Dean Jacobs
28/05/2021
Nice flavour, can feel the difference once you've taken one, excellent product.
Matt
29/01/2021
First time ordering this flavour and not disappointed, same high quality that ypu get from all sis products and easy to digest with no problems at all
Don
17/12/2020
These are too good! So yum!
SB
11/12/2020
Effective
customer
29/11/2020
80s throwback flavor, pretty sharp I like em a lot. Especially in the last few miles where you are digging in hard.
Craig D
16/11/2020
Refreshing taste and easy on your stomach.
PPJ Flintshire
06/11/2020
The best flavour gel I have ever had. Actually unreal !!
Paddy
06/10/2020
Buon prodotto ad un prezzo conpetitivo
Cliente
30/05/2023
Buona energia
SABRINA DALMASSO
16/05/2023
Ottimo regalo inviatomi con l'ultimo acquisto fatto. Il gel è comodo da portarsi dietro durante le lunghe uscite in bici, non richiede acqua durante l'assunzione e restituisce la giusta energia per poter continuare il giro. Ottima anche la digeribilità
Guido
08/04/2023
Ottimi prodotti!
Andrea Bartolini
06/04/2023
Buoni davvero
Lorenzo Demonte
03/04/2023
Di facile e veloce assunzione. Non ti costringono a bere dopo averli assunti.
Nicola Brentel
28/03/2023
Gel che utilizzo da più di un anno. Mi trovo bene e non mi ha mai dato problemi. Consigliato
Federico Mutti
26/02/2023
Tastes great
marc
03/02/2023
Nice taste, good boost 🍊
Dave
02/12/2022
Prodotto top
Riccardo
23/11/2022
Great product
Mr Tim Kennedy
21/11/2022
Buon sapore con intensità moderata. Per mantenere uno sforzo elevato durante le gare.
Ricci
07/11/2022
Buoni prodotti
E.Z.
31/10/2022
Gusto piacevole, effetto rapido
Luca
31/10/2022
Prodotto buono ma difficilissimo da aprire in corsa. Consiglio apertura semplificata.
Marco Dagostini
30/10/2022
Acquisto solo questo tipo di gel, combinati con quelli con caffeina. Rimangono sempre i migliori.
Matteo
30/10/2022
Taste lovely and easy to use
Adam Weller
20/10/2022
molto validi
luigi delfino
20/10/2022
Eccezionali e molto digeribili
Paola Bottanelli
16/10/2022
Buon gusto isotonico
Matteo
15/12/2022
Secondo la mia opinione, a prescindere dai vari gusti, questi gel sono i migliori sul mercato.
CLAUDIO SINICCO
12/10/2022
Nessun problema dopo l assunzione
MIRKO ATANASIO
03/06/2022
Li uso da un paio di anni e sono ottimi e molto digeribili.
STEFANO
31/05/2022
Apertura facile e buon gusto
BRUNO
28/05/2022
Sempre una garanzia
Michele Moscarella
25/05/2022
Buonissimi
Giovanni Mirabelli
13/05/2022
Molto digeribile ed efficace come energia.
FABIO
02/05/2022
Gel molto buoni e a gratis!!
christian basso
01/05/2022
ottimo prodotto
Eduardo Domenico
26/04/2022
Good product.
Leggett IT Consulting Ltd
03/04/2022
Come per gli altri gusti…valido e la base acquosa aiuta a deglutire facilmente
Margherita Rossi
16/03/2022
Gusto molto piacevole e integrazione adeguata
FABIO
05/03/2022
SIS una garanzia
Matteo Fumagalli
27/02/2022
Gusto buono e non troppo dolce. Un pò difficoltosa l'apertura e il sistema per bere
Ivan
03/01/2022
Ottimo prodotto
*pantalica04
01/11/2021
Consegna puntuale e scadenza lunga, profitto conforme all'immagine
Federica Vismara
31/10/2021
Ottimo prodotto puntuali alle consegne
Antonio Latino
29/10/2021
gusto e energia fantastica!
daniele ottogalli
22/10/2021
molto semplici da ingerire, un po' meno da aprire
gabriele
12/10/2021
Una buona energia
SABRINA DALMASSO
16/05/2023
The product has just powered me through the London Marathon.
Steven Cox
30/04/2023
One of my favourite flavours. For those who like a sweeter flavour to the usual orange flavours handed out at many races
Lara B
25/04/2023
Gusto ottimo, lunga scadenza
Thomas
11/04/2023
Molto utile nei miei allenamenti.
Giulio
20/03/2023
Buon gusto, non da acidità Isotonico
Matteo
15/12/2022
I migliori indubbiamente mi danno una concreta carica nei giri in bici
Paolo P
03/12/2022
Il mio gusto preferito senza dubbio
Ilaria
12/07/2022
Pratico e gusto buono.
BRUNO
28/05/2022
Già usavo questo prodotto e lo trovo molto efficace. Il prezzo e la spedizione sono ottimi e veloci
paolo bolpagni
26/05/2022
Numero uno
Maurizio Parnisari
18/05/2022
Great quality goods
peter vickers
10/05/2022
ottimo prodotto
Eduardo Domenico
26/04/2022
Nuovo gusto che ho apprezzato
giuseppe Pagani
30/03/2022
buonissimi
Marco
17/03/2022
Prodotti spettacolari.
Giulio
13/03/2022
Ottimo sapore, facile da utilizzare, eccellente fonte energetica
RICCARDO ZOCCANTE
02/03/2022
Perfect for a quick boost before those efforts 🚴
Garry Spicer
17/02/2022
Super....grande supporto
Daniel Lotti
16/02/2022
The product taste nice and really helps before a game👍
Gilly
19/05/2023
Ottimo aiuto sullo sforzo.
Gianni Cortini
08/08/2022
Gel ottimi tanto recupero
Stefano Sciulli
11/07/2022
Really good
Samuel Franks
19/05/2022
Prodotti ottimi!!
luigi delfino
06/05/2022
Perfect for a quick boost before those efforts. 🚴
Garry Spicer
17/02/2022
Gusto gradevole e facile da prendere anche senza acqua
Cliente
31/01/2022
Molto buona e valida
Andrea Grazzi
30/01/2022
Really refreshing.
Roger
22/01/2022
personalmente trovo i prodotti sis eccezzionali,consigliarveli è un dovere
Gabriele Pesce
19/01/2022
Easy to digest with a good taste. Gives a kick too!
Benjamin Hall
17/01/2022
Ogni volta che utilizzo i prodotti, confermo il mio essere soddisfatto dell'acquisto.ad ogni assunzione si denota l'essere di una categoria superiore rispetto la concorrenza.
Riccardo Saggiorato
16/01/2022
All good. As usual
Stephen Lockwood
25/12/2021
Mi sono stati consigliati dalla dietista. Ho consumato i primi e devo dire che mi sono trovata bene.
Marghe
29/11/2021
Gel is great, but the sachet design has never been any good, and it seem more recent batches are getting even more difficult to tear open.
Jonathan Peters
26/10/2021
Excellent product
julie
19/10/2021
A quick energy boost when needed. If not needed, they are there for another day.
Martin
09/10/2021
Me van muy bien
customer
23/09/2021
These are the go-to gels. My favourite
Neill
07/09/2021
Carica di energia
Gianni Lottario
16/03/2023
Ottimo prodotto non ha bisogno di bere acqua dopo
Roberto Busincu
07/02/2023
Digeribili e non gonfiano
Cristian Zanta
19/09/2022
Great product and flavour is fantastic. Only issue was the box that came damaged
Paok
12/06/2022
Ottimo gusto, non stucchevole.
Guest
17/05/2022
I quite like this flavour so they're easy to take, and they have just the right consistency (not too liquid, so no mess, not too thick, so no need to have water at the same time). Definitely feel the effect quickly when starting to flag on long runs.
Louise PERON
10/05/2022
Buoni ed economici
Adriano
11/04/2022
Ottimo durante gli allenamenti
PIPPARUNNER alza le chiappe da
10/04/2022
Tutto ok Puntuale
Diego
06/04/2022
ottimo prodotto, lo uso da tempo e continuerò ad usarlo
ANTONIO
02/04/2022
Gel facili da digerire.
Cristian Tessari
29/03/2022
Provati oggi una bomba
Andrea
19/03/2022
Da portare sempre in bici
Gaetano Palumbo
09/03/2022
A MIO PARERE IL GEL N 1
mario
23/02/2022
Sempre in tasca, non sono nauseanti e ti danno un aiuto nel momento del bisogno
Faversilvia
23/02/2022
molto buoni
Jessica Vergani
18/02/2022
Buonissimi come tutti gli altri gusti
Riccardo
16/02/2022
Tutto bene
Diazzi Marco
12/02/2022
I miglior gel in commercio
Ruggero Cagnoni
11/02/2022
Buon gusto non da acidità
Matteo
15/12/2022
Ottimo prodotto utile sotto sforzo
walter
06/12/2022
Gusto nuovo molto buono
Tony
14/10/2022
Love all the flavours! Kind to my stomach and perfect for my long runs…
Julie Jones
19/05/2022
Nice taste, gentle on stomach. Good fast energy boost
Susan Brooks
26/03/2022
Gel eccellente
Christian Molo
06/03/2022
Beneeeeeee
Emiliano Cignolini
06/03/2022
Per una buona dose di energia, buon prodotto .
Giuseppe
26/02/2022
Mai nessun problema ottimo prodotto
sig Valter Di Francesco
19/02/2022
Taste good and reasonably well priced 👍. As a T1 diabetic these are excellent for boosting my blood sugars as and when needed
Chris Weston
17/12/2021
Fast energy. Wet and tasty.
JLG
23/10/2021
Good taste for a gel
alan forrester
23/09/2021
Great when on offer ! Not to sweat and good on the stomach recommended
Jon
14/08/2021
Gel ottimi, i migliori provati
Alex Chemolli
08/06/2021
Piena energia.
Diego Biason
25/04/2021
Buon prodotto
nicola giuseppetti
20/04/2021
Gusto fresco e buono. Molto comodi e pratici per L attività fisica e soprattutto danno la giusta carica . Inoltre non hanno caffeina
dalia bonavita
01/02/2021
Molto buono
Enrico Marcato
30/01/2021
utile per energie durante la gara, avendo una base molto sbilanciata non appesantisce, reintegrando il fruttosio al cervello aiuta a non perdere lucidita
Simone Tobia
23/05/2023
Perfect on energy source for long distance cycling or running
Andrew Jordan
13/05/2023
Prodotto al 🔝 della categoria
CR77
21/04/2023
I primi, i migliori
Giacomo Giacobbi
16/04/2023
Prodotto pratico durante l'attività sportiva
G. Marchetti
07/04/2023
Ottimo prodotto, molto efficace
Federico
05/04/2023
Ottimi gel senza bisogno di acqua
Lorenzo Demonte
03/04/2023
Use regularly, good product
N MATTHEWS
30/03/2023
I gel isotonic sono eccezionali, non ho mai avuto problemi a digerirli e si trasportano facilmente. Il gusto...insomma, ma accettabile considerato che e' il valore nutritivo e la composizione che contano!
Ludovica BRUNO
29/03/2023
Perfetto veloce sicuro
Massimo
28/03/2023
super efficace e digeribile anche sotto sforzo
Marco
28/03/2023
Ottimi gel molto digeribili e facilmente ingeribili...
Alberto Aldrighetti
24/03/2023
Ottimo rapporto qualità prezzo
Marco
24/03/2023
Buoni , pratica confezione da sorseggiare anche durante la corsa
Luparini Francesco
06/03/2023
Great gels for energy boosts.
Vicki Byatt
03/03/2023
Molto buoni e performanti.
Andrea Miccoli
16/02/2023
Buoni e digeribili
Antonio Simi
13/02/2023
Non so come farei senza nelle lunghe ore di Trail running
Carlo Gallo
09/02/2023
Excellent
Ian Budden
10/05/2023
Great results.
Warren
05/05/2023
It is a product that can produce the best performance during training.
Hee Duck Moon
05/05/2023
I like it all ways use it
Mantas Kazlauskas
02/05/2023
Quite palatable for a gel. I find it easy to consume and digest without it upsetting my stomach, even after a long hard day in the saddle.
Phil --
20/04/2023
Great flavors and easy to have whilst running.
Alex Scott
17/04/2023
Absolutely have no problems with these products
John Ridge
11/04/2023
Product okay
Stephe
07/04/2023
Easy to bite off end to open whilst running
Mr Johnson
23/03/2023
Brilliant product
Michael McGuckin
27/02/2023
nice taste good size only problem i find is opening them to be safe i stop then open as i find on the move not good
a murray
16/12/2022
Work well for me. Wish there was less packaging but ..
Marcus
10/12/2022
Very good, some flavours seem to have a weird taste, but on the whole very good
MR GEOFFREY C ROLFE
03/12/2022
My main gel, as a nice light flavour and I can return the wrappers for recycling.
Philip Davis
14/11/2022
Stocking up while on offer. Always have these gels in my pack while running, for that extra pick me up. Never had an issue digesting them.
Hayley
22/10/2022
Simple, varied, effective, reliable, easy to use
Will
16/10/2022
Happy with purchase
EW
13/09/2022
Refreshing to the body and mind .
Nigel Birch
06/09/2022
Amazing price! Always taste great and help to get me through my long runs!
Alex Hurst
09/08/2022
Buoni e gustosi Forse un po' cari
Davide Mala
22/04/2023
Consigliato
FRANCO
15/03/2023
Perfetti ,danno la giusta energia .Buoni e facili da usare
Renato Sironi
01/05/2022
Sono i migliori
grandolfo lorenzo
25/01/2022
Buoni e facile da utilizzare
DAVIDE D'INCà
18/01/2022
La consistenza dei gel è ottima e il sapore è buono e nn provoca fastidi intestinali
Mirko Zanetti
25/03/2023
Secondo me prodotto ottimo. Per chi fa sport di endurance sono fantastici: super digeribili con una buona curva glicemica - testata con supersapiens - e un buon mantenimento della stessa che significa energia più a lungo. Non danno picco cosìcche diventa un prodotto ideale per gli sforzi senza avere quella botta che però cala subito. Il fatto poi che siano non drinkable li rende ideali per qualsiasi attività anche allenamenti lunghi in solitaria quando non hai sempre a disposizione acqua. Per me TOP
Paolo LA PLACA
13/12/2022
Ottimo gel Sempre usati e sempre apprezzati. Non serve tanta acqua per poterli assimilare. Buon rapporto qualità prezzo
paolo bolpagni
15/10/2022
Estremamente digeribili e buon apporto di energia anche in fase di sforzo elevato.
Mauro Toniolo
10/10/2022
Ottimo per gusto e resa energetica
Manenti Mauro
04/09/2022
Fornisce la giusta energia ed è facilmente digeribile
Gaetano
22/06/2022
Li uso solo in gara ,mi fanno molta energia
MARIO PANICO
17/06/2022
Migliore tra i gel provati. Veramente isotonico.
Paolo F.
31/03/2022
Buon gusto Non appiccicoso
Davide Mala
22/03/2022
Buoni e convenienti
Alessandro Vitari
20/03/2022
Ottimo sapore e consistenza
Lorenza Donatelli
15/02/2022
Molto utile durante lo sforzo.
Andrea Bernardi
14/02/2022
be questi gel li uso già da un po provando vari gusti,sempre soddisfatto
Roberto M
13/02/2022
Favoloso per il tuo allenamento
Gianluca Piani
09/02/2022
👍✅👏🏻great
Alexander Munoz Motato
23/10/2022
I've always used these gels and found them to taste good, don't give me any stomach cramps and provide enough of an energy boost to get me to the finish line.
James
05/09/2022
Compact and ideal for sucking down at half-time
K881mark
03/06/2022
Amazing yes
Flora Mitchell
28/05/2022
I love it. Keeps me going on longer.
Susan Harrold
17/05/2022
With a variety of flavours in the box this a useful way of trying new flavour gels, all of which tasted good.
John.
15/05/2022
Nice taste
James Hadley
02/05/2022
Great price, nice flavors. Always use these gels on my long runs and have never had any issues.
Nicola Hayes
05/09/2021
Never received it
Erik Broekhuizen
03/08/2021
Best gels in my opinion.
Nigel
30/07/2021
Wonderful product
Brandon Thomas
04/06/2021
Good stuff
David Shoesmith
24/05/2021
As above, used them but not in great anger yet - future days when the weather is better might see me add more to a review for them.
Sean Parker
23/05/2021
Really great item
timothy barker
16/05/2021
Verry good
Zubrickas
16/05/2021
Just started my ultra marathon training so looked in to ways in which I can improve, and these have!!! Will be buying again...
TB
12/03/2021
easy to consume without water
Phil Upton
13/02/2021
👏🏻👏🏻👏🏻👏🏻👏🏻👏🏻👏🏻👏🏻
Jason Davies
11/02/2021
Always a great taste and have relied on these for a couple of years now always have great offers and amazing flavors
Darren Gallagher
07/02/2021
Easy to use gel which does not causing me any problems when running
W R Parsons
24/05/2023
Really useful to fuel up during my long runs. Do see improvement in my endurance when using them during my long runs.
Clara Gunnarsdottir
17/04/2023
Ottimi per dare una carica di carboidrati al bisogno in forma liquida senza aver bisogno di digerire.
ALFREDO SEPIELLI
12/08/2022
molto dogeribili e quantità adatta
Andrea Angioletti
06/06/2022
già provato riordino buon prodotto
maurizio rezzan
15/12/2021
Gel perfetti per l'assunzione rapida in allenamento ed in gara, leggeri da digerire, sapore ottimo
fabio caratelli
25/05/2023
Ottimo prodotto sia per l'utilizzo in allenamento che in gara. Digeribile Pratico
Stefano Di Lazzaro
03/05/2023
Mi manca il gusto pompelmo roa.
carla borgarino
19/04/2023
buonissimi e con un'ottima densità
Alberto Marzetta
27/03/2023
Prodotto che non può mancare durante le gare o gli allenamenti intensi
Andrea
27/03/2023
Facili da aprire con una mano Molto digeribili senza acqua
Simone De Giorgio
15/03/2023
Molto efficace. Per me uno dei migliori gel in commercio
DANILO
14/03/2023
Prefer these gels to any other I've tried
Richard Granger
14/03/2023
Ottttttimiiii
Alessandro Mauro
08/03/2023
Tutto perfetto
STEFANO FUMAGALLI
13/02/2023
Prodotti che uso regolarmente sia negli allenamenti che in gara.
vickymartire
29/01/2023
Ottimo mprodotto e rispecchia le mie aspettative
FRANCO
23/01/2023
Sin da quando lo utilizzo è importante
Lorenzo
28/12/2022
Ottimo gel, facilmente assimilabile e ricco di energia
Roberto M.
06/12/2022
Ottimi, gusti più che piacevoli
Fabrizio
04/12/2022
Use regularly very good
Tony
04/12/2022
Fast acting and easy to consume.
Chris
29/11/2022
super prodotto di qualità
donato solaro
18/11/2022
Da sempre usato negli allenamenti e delle gare
Riccardo Pacione
17/11/2022
Li uso da tempo e mi trovo bene
Alessandro Romizzi
16/11/2022
Great gels with a wide selection of flavours, (Berry being my favourite) which I use all the time on my cycle rides, certainly work well for me.
100weight
27/05/2023
Good product
Mantas Kazlauskas
02/05/2023
Benzina per il ns motore.
Pierguido Zanettin
08/04/2023
They work well.
phil pickering
01/04/2023
Prodotti di ottima qualità. Li consiglio a tutti coloro che praticano sport.
Nino
26/03/2023
Una bella carica di energia
LUCA GAGLIARDI
25/03/2023
Ottimo prodotto, usato e riusato. Sicuramente da acquistare
Claudio Runklau
23/03/2023
Ottimo gel, buon sapore, ottima consistenza e facilità ad essere ingeriti, buona carica per proseguire nella corsa
fabio caratelli
20/03/2023
Soddisfa i miei bisogni
Nunzio
20/03/2023
Buonissimo
Maurizio
18/03/2023
Ottimi gel
Carlo Gallo
16/03/2023
Buoni !!!
Danilo Nuccitelli
15/03/2023
Ottimo prodotto
giorgio botta
15/03/2023
Ottimo prodotto per chi corre
Alberto
15/03/2023
tutto perfetto. consistenza e gusto perfetti
Manuela Giraudo
15/03/2023
Digeribili al 100% Ottimo sapore Svolgono appieno la loro funzione
Gaetano Vitale
13/03/2023
Ottimi prodotti!
Alessandro Bremec
13/03/2023
buon prodotto ma il prezzo è alto
Luigi La Sorte
12/03/2023
Non danno noia allo stomaco. Danno la giusta carica di energia.
Alessandro
11/03/2023
Ottimi Di facile assimilabilitá
Salvatore
11/03/2023
I gel isotonici SIS sono un ottimo ed efficace prodotto
Dario Cananzi
20/05/2023
ottimo prodotto
Taglieri Francesca
15/04/2023
Good value and keeps me well fuelled on my longer runs
Mr Winstanley
22/03/2023
Il massimo dell'efficacia al momento giusto
FRANCO TADDEI
21/03/2023
Quality as ever
Richard Braid
20/03/2023
good product
james wright
13/02/2023
non sono dolci e il sapore non è forte
Marco Maria Aruffo
06/02/2023
Eccezionali
cliente
23/11/2022
Ottimi, li uso da mesi e mi trovo benissimo!
Loris Gregori
16/11/2022
this is my go to for long rides
John
15/11/2022
Instant energy to keep me going
John
14/11/2022
Gel sono efficaci
Alessandro Bandini
10/11/2022
Gel top di gamma per allenamenti e gare. Sapore meglio della concorrenza e tollerabilità ottima
Felice castelletti
05/11/2022
Ottimo prodotto, sperimentato in vari allenamenti (running, bike, nuoto)
PAOLA PAGNOTTA
22/10/2022
Ottimo sia per non avere problemi con intestino
daniele gini
16/10/2022
Ottimi prodotti. So che tra i gli sportivi l'utilizzo dei gel è soggettivo, ma con questo prodotto ho risolto problemi digestivi che avevo con altre marche blasonate. Ora non tornerò più indietro.
Bagni Simone
15/10/2022
Best in the Market with excellent customer service. Went above and beyond to look after me!
P D
14/10/2022
Li ho usati spesso anni fa ed ora son tornato ad usarli dopo una lunga pausa in cui ho provato a usare nulla. La differenza è significativa, i gel aiutano molto a non finire di schianto le energie durante l'attività. Assolutamente consigliati.
Ponzo Giorgio
03/10/2022
Ottimo prodotto consiglio a tutti
Antonio Panella
29/07/2022
Ottimo come sostegno durante sforzi prolungati
SILVIA TORRICELLI
15/09/2022
Tutto ok, come sempre
Edoardo Orelli
05/09/2022
Ottimi e dal gusto molto buono
COSTANTINO AGAZZI
25/07/2022
Uso solo questi gel perché sono i più assimilabili!!
Davide Socini
10/07/2022
Ottimi e consigliato
Andrea
10/07/2022
Gel migliori in circolazione
Kikko
08/07/2022
Pratici. Gusti piacevoli.
Luca vettori
07/07/2022
E' gusto personale, non mi fanno impazzire i gel, gusto troppo intenso.
Fabio Giani
07/07/2022
Ottimo e si sente il recupero
ALBERTO ANGELETTI
03/07/2022
Perfetti per la corsa
Antonio Cuccia
29/06/2022
Gusto non troppo forte, non annoiano neanche dopo molte ore
Matteo Di Placido
24/06/2022
Molto buono il gusto
ALESSANDRO VICENZI
23/06/2022
Gusto gradevole, ottimo prodotto.
Giovanni Maria Chessa
21/06/2022
Ottimi gel, facili da riporre nelle tasche grazie alla forma della loro confezione. Gusto molto buono e non troppo dolce.
Fabio
20/06/2022
A mio gusto il tropicale è nauseante
ROBERTO BRESCIANINI
20/06/2022
Comodo, performance e buono
nuccio coppola
17/06/2022
Sapore ottimo
Giacomo Giacobbi
30/05/2022
devo ancora testarlo ma sembra tutto ok
Antonio Palmieri
26/05/2022
GO gels are great and the only ones that don't cause any stomach disturbance during my long runs and races. Really happy and would definitely buy again and recommend.
George T
09/05/2023
Great product, does the job!
Beverley
14/04/2023
Sono super gel, sapore gradevole in bocca , giusta densità , consiglio acquisto
LINO STOCCO
08/03/2023
Ottimi per energia.
Adriano Bello
20/10/2022
Comode anche da utilizzare con una sola mano in bici.
ANTONIO
19/10/2022
Prodotto già utilizzato in passato e molto valido.
Luciano V54
30/09/2022
OTTIMI PRODOTTI
Roberto
27/07/2022
Un ottimo compromesso nell' alimentazione in bici
Bruno Arioli
26/07/2022
Sempre al top
Lg
11/07/2022
Buoni e non impiastricciano
Davide Mala
30/05/2022
Utilizzati per ogni allenamento in cui mi serve energia
Bianchini Simone
25/02/2022
Da quando li ho provati non cambio più
BETTOLINI GIANCARLO
22/02/2022
Prodotti ottimi
customer
20/02/2022
Buoni ed efficaci
Stefano Ferri Ferretti
26/10/2022
Gradito omaggio
massimo semeraro
23/10/2022
Comodo specialmente prima delle ripetute
Marghe
23/10/2022
Un classico in casa SIS sempre top!!
Manuel Tisiot
22/10/2022
Ottima qualità
Roberto Benotto
21/10/2022
Se ti senti senza energia ti ricarica alla grande
alessandro
20/10/2022
con i gel sis sempre trovato bene
Paolo P
19/10/2022
Mi sono arrivati come regalo ed onestamente non li avevo mai provati. Buon prodotto, molto liquido e leggero
Eliana Malcangi
18/10/2022
Gusto piacevole
040272
17/10/2022
Buonissimo ottimo
Tony
14/10/2022
Ottimo integratore, dal sapore molto gradevole, pratico da stivare nelle tasche posteriori
Cristiano
14/10/2022
Già usati fin dal 2019 alla maratona di Amsterdam!! Mi sono sempre trovato bene
Andrea Frigerio
14/10/2022
Ottimo, peraltro in omaggio
Angelo Zagnoni
14/10/2022
Digeribili, il gusto non è dei miei preferiti
Cristian Zanta
19/09/2022
Buon prodotto
David PICCINATO
09/06/2022
Ottimo già provato...efficiente.
Giovanni MANCUSO
07/06/2022
Il gusto lascia un attimo a desiderare capisco non sia facile senza zuccheri aggiunti perlomeno non nausea. Dose perfetta
Cristian grassi
30/05/2022
Gel di buon gusto e perfetti per giri di lunga durata
Tiziano
28/05/2022
Good taste and easy to absorb with no after effects. Seem able to prevent muscle cramps.
John Hullett
22/04/2023
My go to fuel for every run from 5km to 100km
Sarah
18/04/2023
Nice taste. Works well and easy to use while running
David
08/03/2023
Excellent product and a useful size
Dave Cash
08/02/2023
Best gels on the market. Nothing else.
Robert Sawosko
08/12/2022
Easy to use product and handy to carry on rides out. Certainly gives you that bit extra plus for your ride.
Hugo
10/02/2022
When your energy starts to flag, these gels quickly replenish your reserves.
Customer: Neil
12/01/2022
Very good product. Always use SiS! Training for a 70.3 and they're great!
Jack
25/11/2021
Ace product,yes a bit more expensive than others but guaranteed to do the job.
gordon davidson
21/09/2021
Perfect for a longer run. Light to carry, tasty and I can take them with or without water
Rich
12/09/2021
Good taste
Gianluca
30/08/2021
**********************************
Adam Langsbury
09/08/2021
Work for me!
Andy
22/07/2021
Great for the hard season ahead
Uche Nebuwa
04/05/2021
Sweet and gives a nice sugar kick
customer
12/01/2021
👍👍👍👍👍👍👍👍👍👍👍👍👍
Mr Beck
29/11/2020
My preferred choice for nutrition during marathons
William Kerr
22/05/2023
They seem to work, easy to swallow and digest and not too sweet taste. It can be a little struggle to open whilst you are running.
Mr PATRICK ROSELLO
26/03/2023
Great for races and long runs, really makes a difference.
Stoke Reg
14/03/2023
This product was a good taste and very good quality lots was in the tube I would definitely buy again
Gabriella Oreilly
06/03/2023
Tasty drink
S. Ahmed
05/03/2023
Very good product, will definitely be ordering again.
Lynn Goodman
05/03/2023
As advertised
customer
03/03/2023
Amazing product
Remik
03/03/2023
An excellent product which I have been using for my energy needs for almost ten years now. Easy to use on the move during a workout. It also tastes great. I would recommend this isotonic energy gel to others taking part in sports and fitness activities.
MARTIN WRAY
25/01/2023
Very tasty and not unsettling on the stomach👌
Mark
17/12/2022
Really good product, tastes great and perform better
KC Ganapathy
26/11/2022
I like it!
Peter Lake
02/11/2022
Good flavour
Grant Harris
02/11/2022
Great taste. No after effects.
Karl Shirley
27/09/2022
Great taste and great offer but 2 get 1 free and will be used within the month
Darren Gallagher
24/09/2022
10 out of 10
Claudio
09/07/2022
Very good product
Simon Parker
08/07/2022
The product is good tasting, easy digestible. Not sure on the effect has have one taken one.
ken haigh
19/05/2022
Helped with my long trek
James
11/05/2022