SIS Limited Edition Thermal Deboyo Bottle - 500ml
Product Code
Keep warm this winter with our Thermal Deboyo Bottle - keeps contents hot (or cold) for up to 12 hours!
Comes in a smart box - perfect as a gift
Why not try hot GO Hydro? Ideal for keeping warm on those cold winter rides
Highest quality thermal efficiency: keeps your drink hot or cold for 12 hours
Advanced stainless steel vacuum lining
Comes with a leisure cap and sports cap for easy use on the move
FREE DELIVERY ON ORDERS OVER £35
Product Information
The Science in Sport Deboyo Bottle made from AISI304 Stainless Steel provides unmatched thermal efficiency with its advanced vacuum insulation system. The Deboyo provides the best thermal performance, keeping beverages hot or cold for up to 12 hours making it excellent for colder winter rides and hot summer days. It comes with 2 caps for leisure and sport so it's the perfect bottle for on and off the bike.
Key Features:
• High flow technology
• Highest quality thermal efficiency: keeps your drink hot or cold for 12 hours
• Advanced stainless steel vacuum lining
• Leisure cap and sports cap included
• Standard diameter (Ø 74 mm)
• Compatible with most bottle cages on the market
• Capacity: 500ml
Product Uses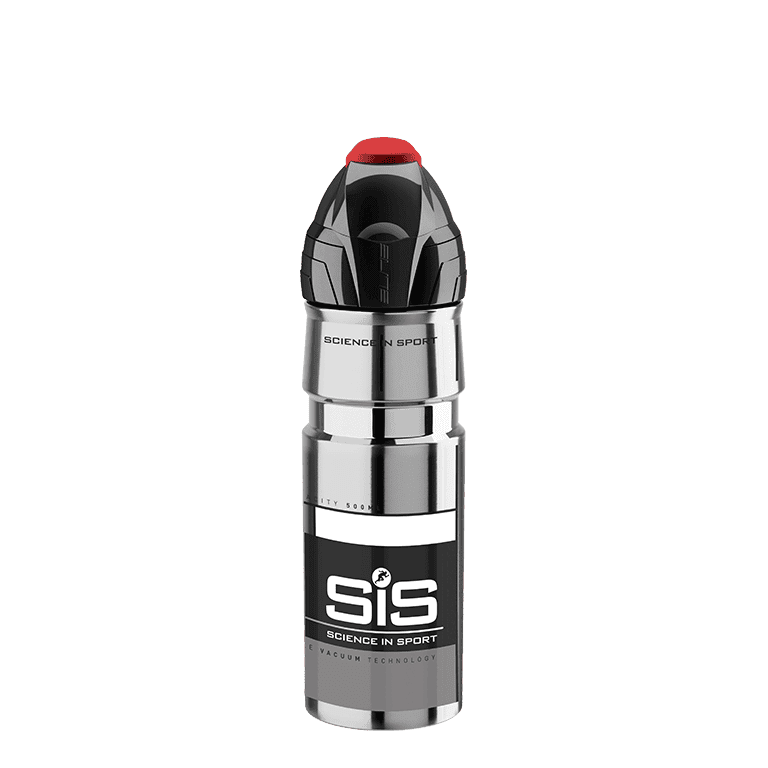 Verified Reviews
Rated

4.9

out of 5 based on

20

Reviews
Yeah, get one for winter, my coffee was still hot down to the last mouthful, it keeps drinks hot, properly hot after a 5 hour ride, even when I slowly reduced the amount in it :o) It is my goto bottle for any long ride now, fits snugly on a bottle cage. This was a wet day in Yorkshire, bacon butty and my thermal bottle.
Great quality! Loving the bottle, thanks
Well made product that works
Maintains heated drinks and cold drinks thus far for at least 4hrs piping hot or stone cold as if out of microwave or fridge respectively. Not convinced with the grip location and can be slippy. Other than that minor gripe nice piece of kit
Great insulated waterbottle, looks well and keeps drinks hot or cold. Bought during lockdown for solo bike rides when our lovely Northern Irish cafés were closed, happily our gorgeous countryside was open
Great item - keeps your drink Hot or Cold for Hours
If it had a cup lid it'd get 5 stars. You have to pack your own instead. Otherwise great.
Keeps tea hot for several hours. Brilliant buy.
It's an amazing bottle, when you are on a long ride and just fancy a hot drink, it's there in your bottle cage.
Thermal type bottles often disappoint, but this one certainly doesn't, keeping drinks hot (not warm, hot) for up to 8 hours (I haven't tested beyond that). As far as cold drinks go my only experience is that I put ice cubes inside and they were still solid after 6 hours. Just be wary of the drinking spout with hot drinks, liquid comes out quite quickly and could burn the lips of you're not expecting it.
Looks great but haven't use it yet
Seems like a useful piece of kit
great product. great for a cuppa on the go
Excellent for keeping drink hot. Would highly recommended.
Brilliant coffee flask which fits nicely in bottle cage. Kept coffee hot for 2 hours Highly recommend
During social distancing, it is nice to have a coffee break. Keeps a hot drink for over 3 hours.
Only thermos bike bottle available on the internet, or so it seems. Keeps coffee piping hot for 2 hours. Great product, bit heavy though.