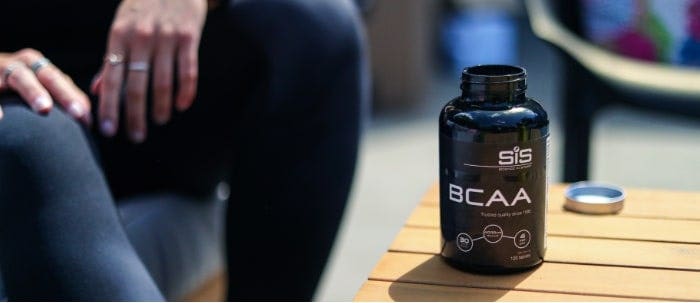 Whenever you're training or competing you need to be able to perform at a high intensity for certain periods of time. This can cause a build up of lactic acid during exercise and soreness and fatigue can set in after your session has finished. View our range of products to assist with sports performance.
Read More
Sports Supplements
Our sports supplements have been expertly formulated to support your body before, during, and after exercise to keep you feeling your best at each stage. Shop our range of sports performance supplements to boost your athletic performance and overall health.
Perform at your best with SiS sports supplements
For those with an active lifestyle, it's important to provide your body with the support it needs to recover quickly and perform consistently. Our range of sports performance supplements have been carefully curated to keep you at the top of your game, whatever your training routine. Combined with a well-balanced diet, sports supplements can aid muscle recovery, boost energy levels and more. Shop our high-quality sports performance range today.
Vitamins & supplements to support an active lifestyle
Our range of sports nutrition products includes high-quality vitamins and supplements that can address specific deficiencies and provide a much-needed boost to your diet. Taking the right supplements can be key to maintaining and enhancing overall health and wellbeing, ensuring that you feel your best at every stage of your training. Whether you prefer gummies, tablets, powders or capsules, you'll find the right products to support your fitness routine on our site.
Sports nutrition to unlock your fitness goals
Here at Science in Sport, we're committed to developing the highest quality sports nutrition products to enhance your wellbeing and improve your performance, whatever your sport or exercise routine. Our sports supplements are a great way to ensure that you're getting all of the essential nutrients you need to feel your best whilst striving towards your fitness goals.
Shop sports supplements at Science in Sport
Looking to level up your fitness routine with the right sports nutrition products? Our sports performance supplements can be combined with our recovery and protein products to accelerate muscle recovery, or our range of energy supplements to help you get the most out of your workout. If it's overall health and wellbeing you're prioritising, discover our specially formulated gut health supplements and sleep supplements. Whatever you're looking for to enhance your fitness journey, you'll find it on our site.