REGO Rapid Recovery Protein Powder
SAVE 15% ON YOUR ORDER WHEN YOU BUY ANY 1.6KG ELECTROLYTE POWDER
FREE HYDRO TABLETS ON ALL ORDERS OVER £40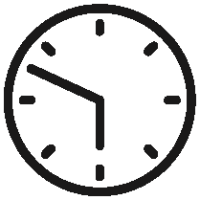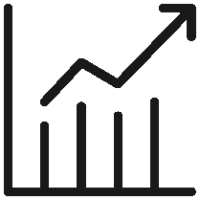 22g carbohydrates, 20g protein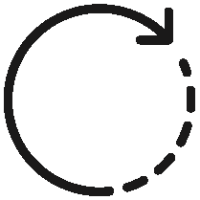 Complete recovery product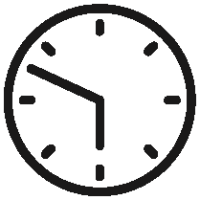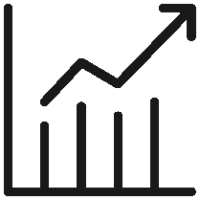 22g carbohydrates, 20g protein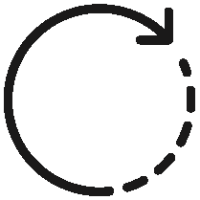 Complete recovery product
Why Choose?
High quality blend of carbohydrate (22g), protein (20g) and electrolytes with vitamins and minerals
184 calories per serving
Designed to be consumed within 30 minutes post-exercise
A COMPLETE HIGH-CARB, HIGH-PROTEIN POST-EXERCISE RECOVERY SUPPLEMENT
Our SiS REGO Rapid Recovery Powder is a complete recovery food supplement that delivers high carbohydrate and protein, as well as electrolytes and vitamins and minerals in a convenient drink for immediately after exercise.
WHY YOU SHOULD USE REGO RAPID RECOVERY POWDER
Whether they're short and intense sessions or long and endurance-based, our REGO Rapid Recovery Powder replenishes everything you've depleted during exercise and helps your body to recover so you're able to perform well in your next session. Mixed with water, it refuels and rehydrates your body, repairs and rebuilds your muscles.
Refuels, repairs, rebuilds and rehydrates
For use after all exercise types and durations
Helps you to recover fast from workouts
Mixes quickly and easily with water
THE SCIENCE BEHIND REGO RAPID RECOVERY POWDER
Since carbohydrate is your body's main fuel for moderate to high intensity exercise, SiS REGO Rapid Recovery Powder delivers a high amount of carbohydrates to replenish your muscles' glycogen stores. High quality soy protein and the addition of 2g Leucine, as well as vitamins and minerals, support the recovery process by contributing to normal muscle function and protein synthesis. Electrolytes are added for rehydration purposes to replace what you've lost through sweating and increase your body's ability to absorb water.
22g carbohydrate from maltodextrin and fructose
20g soy protein isolate (ideal for lactose intolerance)
Contains vitamins and minerals
Complete amino acid profile plus 2g Leucine
Can be used to help you meet your macro-nutrient needs
184 calories per serving
HOW AND WHEN TO USE REGO RAPID RECOVERY POWDER
Use REGO Rapid Recovery Powder within 30-minutes after exercise to achieve maximum recovery benefits. Simply add 50g of powder (approximately three full scoops) to 500ml of water in a shaker bottle and shake well to achieve a smooth consistency. Avoid mixing with milk as it will slow down the rate of absorption.
Consume within 30-minutes after exercise
Use a shaker bottle or blender
Mix with water for maximum absorption rate
Benefits
Carbohydrate is your body's main fuel for moderate to high intensity exercise. During training and competition, our bodies can absorb around 60g of carbohydrate per hour, meaning that demand will outstrip the supply of energy. This shortfall is met by using your glycogen stores, which must be replenished post exercise so you are able to perform well in your next session.
REGO Rapid Recovery contains high quality protein with a complete amino acid profile enhanced by the addition of 2g of Leucine. A vitamin and mineral profile has also been included to support the recovery process by contributing to normal muscle function and protein synthesis
Informed Sport Registered
Our complete product range is developed using a world-class approach to banned substance testing, providing assurance for athletes. For more information on Informed Sport & our unique world class approach, click here.
Suitable For: Vegetarians, Lactose Free, Wheat Free, Nut Free
Flavours:
Rego Rapid Recovery 1.6kg - Chocolate
Rego Rapid Recovery 1.6kg - Strawberry
Rego Rapid Recovery 1.6kg - Vanilla
Rego Rapid Recovery 1.6kg - Banana
Use REGO Rapid Recovery Powder within 30-minutes after exercise to achieve maximum recovery benefits. Simply add 50g of powder (approximately three full scoops) to 500ml of water in a shaker bottle and shake well to achieve a smooth consistency. Avoid mixing with milk as it will slow down the rate of absorption.
Consume within 30-minutes after exercise
Use a shaker bottle or blender
Mix with water for maximum absorption rate
Nutrition Stats
For nutritional information about the individual flavours please contact customer service. Example below is for Chocolate flavour.
| Typical Values | Per Serving (50g) | Per 100g |
| --- | --- | --- |
| Energy | 782kj/184kcal | 1564kj/368kcal |
| Protein | 20g | 40g |
| Carbohydrate | 22g | 46g |
| of which sugars | 5.1g | 10g |
| Fat | 1.3g | 2.6g |
| of which saturates | 0.2g | 0.4g |
| Fibre | 0.3g | 0.6g |
| Salt | 1.0g | 2.0g |
| Vitamin D | 1.0ug (20%) | 2.0ug (40%) |
| Vitamin E | 2.8mg (23%) | 5.6mg (46%) |
| Vitamin C | 24mg (30%) | 48mg (60%) |
| Thiamin | 0.5mg (45%) | 1.0mg (90%) |
| Riboflavin | 0.6mg (42%) | 1.2mg (84%) |
| Niacin | 7.3mg (45%) | 14.6mg (90%) |
| Vitamin B6 | 0.8mg (57%) | 1.6mg (104%) |
| Folic Acid | 50ug (25%) | 100ug (50%) |
| Vitamin B12 | 0.4ug (16%) | 0.8ug (32%) |
| Biotin | 18ug (36%) | 36ug (62%) |
| Pantothenic Acid | 1.5mg (25%) | 3.0mg (50%) |
| Potassium | 300mg (15%) | 600mg (30%) |
| Magnesium | 57mg (15%) | 114mg (30%) |
| Iron | 2.4mg (17%) | 4.8mg (34%) |
| Zinc | 2.0mg (20%) | 4.0mg (40%) |
| Iodine | 23ug (15%) | 46ug (30%) |
For allergens, see ingredients in bold. May contain cereals containing gluten, egg, milk and sulphites. Processed in a facility that also processes nuts and peanuts.
Ingredients:
Carbohydrate mix (46%) (Maltodextrin (from Maize), Fructose), Protein (46%) (Soy Protein Isolate), Electrolytes (3%) (Sodium Chloride, Potassium Chloride, Calcium Lactate, Magnesium Oxide), Natural Flavourings, L-leucine, Emulsifier (Soy Lecithin), Thickener (Xanthan Gum), Colour (Beetroot Red), Vitamins & Minerals (Ascorbic Acid, Nicotinamide, Alpha Tocopheryl Acetate, Ferric Pyrophosphate, Zinc Sulphate, Calcium Pantothenate, Pyridoxine Hydrochloride, Riboflavin, Thiamin Mononitrate, Calcium Citrate, Folic Acid, Potassium Iodide, Biotin, Vitamin D3, Cyanocobalamin), Sweetener (Sucralose)
Love this Rego, use it after most workouts and it always hits the spot
Graham Taylor
29/10/2018
Great product easy to use and tastes good
David Palmer
25/10/2018
Good tast and easy on stomach
Joris Vrij
21/10/2018
Great for recovery tastes good too
Welsh Biker
09/10/2018
The double for single on this was an excellent bargain. Love the taste and really helps post activity recovery.
Guest
28/09/2018
excellent recovery powder
shaun ramsay
27/09/2018
Good product, works well and selection of flavours
SFW
26/09/2018
Too rich chocolate flavour though does the job post ride.
Paul
20/09/2018
Great for muscle recovery. Protein electrolytes and minerals really do the job.
Guest
20/09/2018
very very very very very very good good good good good!!!
Chang Elephant
20/09/2018
Great product, excellent post recovery shake, tastes great and mixes well.
Jules Lawrence
18/09/2018
Tasty post ride treat with all the technical ingredients required for recovery of muscles when taken within 30 mins of a ride. Pleasant taste.
Guest Brendan Minihane
17/09/2018
Great product nice flavour really helps with my recovery after the gym
A dranfield
14/09/2018
Best value for money and tasting vegan friendly recovery protein on the market
Andy
17/07/2022
really good recovery drink helps avoid that day 2 ache
Andy P
30/05/2022
Great my go recovery drink
Paul
28/05/2022
Love the strawberry flavour, great taste
Stan Whitehead
24/05/2022
This is my favourite product. The Strawberry is always good, second is chocolate. The vanilla can be average. Not tried the banana yet as I always buy the largest tubs. Need to try banana before a high level of purchase, can be more of a mood thing.
ken haigh
19/05/2022
Quickly recovers the body Can use it even if you're from bodybuilding background
Indra dev Gharti magar
25/03/2022
This stuff is great & I've been using it all season
Sean Hicks
24/03/2022
Love strawberry flavour. My go to after workouts drink.
Deniss K
19/03/2022
Great value for money
Simon
18/03/2022
Use the strawberry flavour straight after long runs and feeling it really helps until I can eat. Rather tasty too!
Geoff
18/03/2022
Excellent product. Feel like this really helps me with my recovery
ANDREW BROOKSHAW
15/03/2022
Does what it says on the tin
CRAIG DOUGLAS
09/03/2022
Have a drink after your workout and stop your legs screaming. Perfect.
David P
05/03/2022
Good tasting recovery drink after a long run
ptodd
09/02/2022
The best recovery product.
Snaefellian
02/12/2021
Great price and a good quality product.
Mr Bowler
01/12/2021
Been using every Rego flavours over many years. It works , I won't stop buying it!
Snaefellian
01/12/2021
Mixes well with great taste
tim tandy
01/12/2021
2 scoops in milk with bannanas in blender after workout does the job nice taste.
Tim Marshall
27/11/2021
Love this Rego don't do well on whey so this is the best for me.All flavours taste good.
Browny
25/11/2021
My go to post exercise drink. Excellent.
Spike
01/06/2023
Prodotto che uso da parecchio tempo e consente un recupero ottimale. Consigliatissimo
Giancarlo Acquistapace
18/05/2023
Plastic container is far too big for content. Save some money and the planet and only use amount of plastic you need. It's a large container. No measuring spoon. These used to be contained within
Red Forest
08/05/2023
Bene bene
Crepaldi Federico
22/04/2023
Great product
Julie
05/04/2023
This is more than ten characters
David Shepherd
14/11/2022
Personally I prefer the Rego+ but is often out of stock, so I had settle for the normal Rego which is also very good.
n a
13/11/2022
Great stuff, helps after every ride!
James Hutchins
22/07/2022
Being using this for years and can really tell the difference
ALEX ATHANASOPOULOS
10/06/2022
Great product at a good price, delivered quickly and efficiently, thank you
Simon
17/05/2022
Excellent product, great taste, excellent price and service.
Wayne Girdlestone
25/04/2022
Ottimo prodotto per il recupero post allenamento
Giuseppe Fichera
13/04/2022
Molto buono e gustoso
cliente
09/04/2022
prodotto ottimo consigliato
*pantalica04
30/03/2022
Buono ed efficace
Simone Canterini
24/03/2022
My favourite recovery product. Helps to restore faster, tastes good. Suits for people with lactose intolerance. My favourites are chocolate and vanilla flavours.
Olga Aldosina
24/03/2022
Ottimo prodotto
Massimo Marcuzzo
23/03/2022
Ottimo per il recupero
customer
22/03/2022
Un discreto risparmio col formato da 2.5 Kg il risparmio
Massimiliano Vicidomini
21/03/2022
ottimo per il recupero dopo una attività sportiva (bici, corsa, nuoto)
alessandro
21/03/2022
Love this product it really seems to aid my recovery & vanilla flavour tastes good too.
Kathleen
18/04/2023
Excellent Post Exercise/Recovery Drink....Good mix of nutrition, I use Vanilla Flavour all the time, easy to mix but advise to use a smoothie maker for best results. With training 4 times a week I've just bought another 2.5kg making sure I have enough in every time I finish my training
Peter Darlington
27/03/2023
My go to powder. Mixes very well. The value of the vanilla is almost spot on, love it. Cheers
Mark
17/06/2022
Good to have if no protein immediately available after ride
Gareth --
08/06/2022
Great product, I make mine up with blended oats, nuts, fruit and water.
Sean
18/03/2022
Ottimo come sapore e valori, lo uso da tempo, consigliatissimo
Veronica
11/03/2022
Very good, only product that I can tolerate after workouts and racing
Jennifer
01/03/2022
Interamente adatto per chi ha intolleranze, è difficile trovare un prodotto simile senza proteine del latte. Mi trovo molto bene, vedo molti benefici sulla muscolatura e sul recupero. Il gusto sa un po' di vaniglia, si sentono le proteine vegetali ma si beve senza problemi
Francesca Stecchi
25/02/2022
This product is tasty, nutritious and mixes well. It keeps me fit and strong for my leisure and work activities👍
Andrew Williams
04/02/2022
Great tasting protein
Geoffrey Myatt
28/01/2022
Low carb recovery that makes me feel right as rain again & ready to train in no time at all.
Emma
25/11/2021
Tastes good. Good product.
David Rostron
26/09/2021
Ottimo per il recupero, il gusto cioccolato /arancia molto buono .
COSTANTINO AGAZZI
15/05/2023
Very good product done what it does on the tub
Callum Pollington
18/07/2022
Ottimo per il recupero.
Sandro
12/06/2022
Always train better the following day thanks to the recovery.
Mr Tom Holden
10/06/2022
Un altro must SiS: dopo un'uscita lunga e/o intenza, reintegra le nostre scorte e nutre le fibre muscolari con il giusto apporto di carboidrati, proteine e un p di aminoacidi. Idelae dopo uscite lunghe. Personalmente, al posto dell'acua, se l'uscita è stata oltrechè lunga intensa, utilizzo del latte di soia o di riso a cui aggiungere il Rego. Sono, tra l'altro, anche buone.
Corrado Saurin
03/06/2022
Happy with the product as I can see the change
Richard Thomas
30/05/2022
Fondamentale work out !! Si sente la differenza, contribuisce al recupero in termini di qualità e tempo.
Bruno Salvatelli
30/05/2022
Ottimo.gusto nuovo
Francesco
22/05/2022
Recovery n1
Giacomo Giacobbi
20/05/2022
Prezzo alle stelle. Nn vale quanto descritto.
Tiz Lai
02/04/2022
Great product, always take after a cycle or run for recovery
Ryan Rudge
20/03/2022
I run most days and always use this after a run of 60 minutes + as I find it really helps me recover in time for my next session. Top produce, tastes good and works.
Guy Hudson
11/03/2022
Very tasty and helped my recovery quickly
Rhys Pudsy Pullin
11/03/2022
Legs ache day after a workout? Try this helps recovery and improvement.
David P
05/03/2022
Tastes horrible but I bought it because it was on offer. Huge tub will last ages. In hindsight I should have just paid a bit more for a nicer flavour. I presume it works.
michelle carpenter
08/02/2022
Prodotto fantastico per il recupero muscolare. Gradevole e rigenerante. Consigliato
Riccardo
30/01/2022
Excellent supplement, does what it says on the tin.
David Haycock
26/01/2022
Unico eccezionale e senza proteine del latte
MAURO GENTILE
14/01/2022
Excellent product. Have used it in the past and recently saw it was on offer so went for it. Really good to see SiS products at major running events (MCR HM). Keep it up, guys!
customer
11/12/2021
Love it after a ride.
Edward Scott
14/05/2023
been using Rego for many years and like all the flavours. Never had any problems with Rego. Always use my post race / training session protein drink
Alan Jackson
01/05/2023
Use regularly, good product
N MATTHEWS
30/03/2023
Have used this for years. Just the ticket to recover after a long hard ride.
js
29/03/2023
Have been using this for some time now and have been pleased with the results. It has enabled me to train several times a week and recover well in between sessions.
John Archer
29/03/2023
Ottimo mi ritengo soddisfatto
carlalberto meroni
22/03/2023
Love it great product
customer
21/03/2023
Alles super
Marion Reichsigl
11/03/2023
Rego rapid recovery lo trovo uno dei migliori prodotti per il recupero post allenamento dal gusto gradevole e di facile assimilazione.
antonello Di Santo
02/03/2023
Molto buono
carlo s
27/01/2023
Great product , allows me to train longer with shorter intervals , i've tried many & this one is the best out there & easy to drink
MR MARK TILSTON
24/12/2022
🔝🔝🔝🔝🔝🔝🔝🔝🔝🔝🔝🔝
Simone Mazzocco
08/12/2022
Crucial when training for an event to get those back-to-back sessions in.
Dave
07/12/2022
Ottimo prodotto fino ad ora usato quello al cioccolato.
cliente
05/12/2022
Easy to mix and a good taste 🍌
Dave
02/12/2022
HAVE USED THESE FOR A FEW YEARS NOW AND I WINT USE ANY OTHER MAKE AS THESE DO WHAT I WZNT THEM TO DO SO WHY CHANGE
Paul Davenport
01/12/2022
Great taste and easy to digest b
Chris
29/11/2022
Prodotto già conosciuto, davvero ottimo per il recupero, soprattutto dopo allenamenti lunghi.
GIAN FERRUCCIO BRAMBILLA
28/11/2022
Palatable and easily digested. Kind on my stomach. Love it
Phil Coombs
27/11/2022
Tasts good and does what it is meant to!
Dean Baker
26/11/2022
Great tasting recovery drink that you actually look forward to drinking after a workout or race unlike some products that taste repulsive!
Martin Cairns
03/06/2023
This product has definitely helped me recover faster after football. It tastes great and give the body everything it needs after a gruelling workout. My only negative is it's a bit pricey.
Customer
01/06/2023
Great product , bit pricey free delivery would be nice for loyal customers.
Perry
27/05/2023
Great product
Paul Nigel Addicott
26/05/2023
Fabulous product
mike
08/05/2023
Great product does what it says I use it after my hard running sessions.
ian gronwalt
08/05/2023
I use this product quite frequently, it's probably the best for its value.
Andrea Villa
05/05/2023
Necessario
Massimiliano
03/05/2023
The only one I buy
CJ
27/04/2023
Ormai lo uso da tempo è una differenza nel recupero la noto, non un miracolo, ma è sempre quel di più che aiuta
Odisseo
27/04/2023
Excellent top quality
Malcolm Johnson
19/04/2023
I find the chocolate one tastes nice. I think it works but I don't really know.
w t short
17/04/2023
Ottimo prodotte e gradevole al gusto
SANDRO
09/04/2023
Great service and product
Peter Edmondson
08/04/2023
Fondamentale per il recupero per chi si deve allenare praticamente tutti i giorni
Andrea Bartolini
06/04/2023
Great taste
Simon LONGMAN
04/04/2023
Buon prodotto
Fabio
30/03/2023
Use for every run, but it is expensive for what it is
fat dad
18/03/2023
Va bene come tutti i prodotti
Martina
10/03/2023
Top class and very effective
Richard Preston
01/06/2023
Enjoy the taste and texture of this product (Strawberry Rego) Simple to prepare, which I do prior to my activity (Cycling) and it hits the spot nicely on the completion of my exercise..
100weight
27/05/2023
Ottima qualità
Maurizio Guardafreni
12/05/2023
Super easy to use, tastes great and competitive price too.
Linda Dewhurst
11/05/2023
Does what it says on the tub
Michael Cooke
10/05/2023
Very effective recovery. Taste is a bit grainy, but not off putting.
Joe Dunlop
07/05/2023
Really nice tasting product & a good amount of protein per serving.
Ryan Thompson
04/05/2023
No need to add anything
Glen Jordan
20/04/2023
Excellent recovery drink and service, fantastic service that aids my recovery and certainly speeds it up compared to having just a normal drink.
Darren Neal
14/04/2023
Used this for long time now, however prices seem to have shot up so considering alternatives too
Troy
08/03/2023
Best recovery powder on the market
Ed
14/02/2023
Integratore fantastico
Mirco Cirelli
13/02/2023
Ottimo per il recupero post attività, gusti cioccolato o vaniglia migliori
Chiara
09/02/2023
Top,le migliori per digeribilità
Paolo Gullì
09/02/2023
Excellent product, dissolves well, tastes great
James H
01/02/2023
Great product arrived early which is great. It tastes amazing and is a good carb to protein blend well worth it
Josh
14/12/2022
Great after a long ride
jjj Joolz
09/12/2022
Prodotto n.1 per il recupero senza questo non si recupera a dovere se ti alleni a dovere
Marco
25/05/2023
Been using Rego for a long time now after training and race runs. I like all the flavours for the great taste and benefits of a protein drink after all runs no matter how short or long
Alan Jackson
12/05/2023
Reduces DOMs for me. Give it a go.
Andy
09/05/2023
Prodotto eccezzionale per il recupero muscolare
ALESSANDRO CIAPPELLANO
01/03/2023
A decent tasting flavour and good results so far
Dave Cash
08/02/2023
Gusto non piacevolissimo. Prodotto ben bilanciato e completo come Recovery ma per me anche eccessivamente saziante , quasi più un pasto sostitutivo che un integratore di recupero.
aschieri simona
04/01/2023
Ancora da provare, anche se per esperienza sui gel sono rimasto deluso!!!
Carlo
02/01/2023
Gusto ottimo, prodotto efficace!
NICOLE VALERI
17/12/2022
Eccellente prodotto per il recupero post attività fisica.
cesena
04/12/2022
Ottimo drink post workout.prepara le gambe all'allenamento del giorno successivo!ottimo sapore.
Giorgio Santarnecchi
03/12/2022
Ottimo prodotto
Pietro Avagliano
24/11/2022
Excellent for straight after a long ride. Reduces fatigue and stops me snacking on unhealthy foods.
John
14/11/2022
Utilizzato da un anno, visti tangibili miglioramenti nel recupero e nelle sessioni successive a quelle a più alta intensità. Prima utilizzavo altri prodotti per il recupero (Aptonia di Decathlon) e i SIS valgono la differenza di prezzo.
harris_charles
21/10/2022
Prodotto appena arrivato piacevole al gusto
Andrea Frigerio
14/10/2022
Prodotto Top!.ottimo la palato e nessun problema di digeribilità
Giorgio Santarnecchi
13/10/2022
Prodotto top per il recupero
Andrea Bernardi
03/10/2022
I love the taste and thankfully it helps to prevent my muscles from cramping .
Fred
08/07/2022
Great taste, mixes well
Diane Rowlands
25/04/2022
Fantastico prodotto per il recupero, faccio gran fondo spingendo sempre al massimo , da quando uso questo niente mal di gambe
Davide
31/03/2022
Ottimo prodotto per il recupero
Mirko Vecchi
06/06/2023
Ottimi prodotti
Davide Sartori
06/06/2023
Easy to mix decent taste and seems to work
Andrew
03/05/2023
Great for recovery after workout. Highly recommend.
david
30/04/2023
Needs a good shaker bottle otherwise great product
Mark Sharpe
15/04/2023
Top recupero
ETTORE PORCARI
11/03/2023
Ottimo prodotto per allenamenti e gara.
Giulio
26/02/2023
good product
james wright
13/02/2023
Not as chocolatey as I thought it would be and doesn't mix as easily as other products that I've tried, but it will work for me nonetheless 🤓
Mark
17/12/2022
I am using it more than 3 years and def have seen it working in action. Noticed I feel much more tired and without energy when not using it.
ALEX ATHANASOPOULOS
14/11/2022
일단은 맛있어요 회복에도 도움이됨
명식 반
14/10/2022
Exceptional recovery after exercise.
carrsr
11/10/2022
Prodotti eccezionali che danno tanta energia
paolo
05/10/2022
Ottimo per preparare la bevanda da bere post attività. Ottimo il gusto cioccolato
Roberto Giacchi
02/10/2022
use it the last 3 years and i love it
ANDREAS SIDERIS
30/07/2022
Just as good as the Banana.
Mr Robert Gutteridge
10/07/2022
Buon prodotto per il recupero post esercizio
Matteo
29/06/2022
Ottimo prodotto adatto al recupero dopo uno sforzo prolungato. ideale per chi come me è intollerante al lattosio
Simone Masetto
28/06/2022
Loved the product. Stops me eating a 'scabby horse' when I get back from an early morning ride before breakfast. Will definitely order a bigger size that provides better value for money
Michael Maynard
23/05/2023
Can't give an accurate answer as only used it once so far, it's quick and easy to make, got the strawberry and it tastes horrible ( some people will like the taste, just my opinion ) dose what it say on the bottle, will get banana flavour next time
Stuart Burns
10/03/2023
A must to enable athletes to consistently perform
Gary Morgan
08/03/2023
Use this product after every long ride
Richard OTTAWAY
06/03/2023
Does what it says on the tin.
Michael McGuckin
27/02/2023
not sure on recovery drinks as i think if you have a good diet then is their an use for them i find them handy after a really long ride
a murray
16/12/2022
Good product
Tony
04/12/2022
Ideal product for post exercise recovery
Df
15/10/2022
Fondamentale dopo le gare o le lunghe corse per riprendersi. Un volta c'erano le monoporzioni che erano molto comode anche da portarsi in giro. Speriamo gli vogliamo fare ancora
Rebeca
23/09/2022
Very good product
Mr Williams
20/09/2022
great product
wesley boardman
03/09/2022
Tastes fine and it's fitting well into my training.
Adrian
29/08/2022
Ottimo prodotto per Recupero
Claudio
25/07/2022
New product to try.
Paul
21/07/2022
Eccellente
Guido Brandolini
12/07/2022
Perfetto alimento per un recupero ottimale.
ALFREDO SEPIELLI
05/07/2022
da acquistare sicuramente
nazzareno
25/06/2022
Aiuta il recupero...alla lunga ol gusto fragola stanca un po'...
Matteo Di Placido
24/06/2022