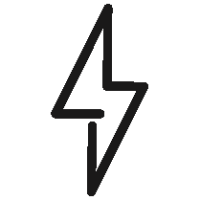 1:0.8 MALTODEXTRIN:FRUCTOSE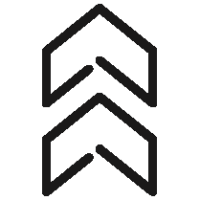 80g CARBOHYDRATES PER SERVING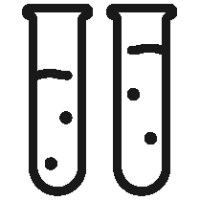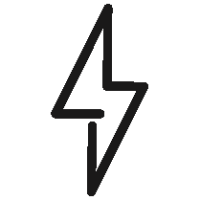 1:0.8 MALTODEXTRIN:FRUCTOSE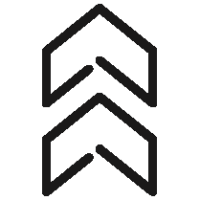 80g CARBOHYDRATES PER SERVING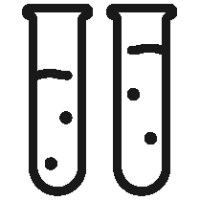 THE MOST SCIENTIFICALLY SUPERIOR ENERGY DRINK ON THE MARKET
Long been favoured by elite athletes, our famous Science in Sport Beta Fuel Energy Drink has now been optimised, making it a scientifically superior fuel. A brand new 1:0.8 ratio of 80g carbohydrate enhances your power output, increases your body's carbohydrate usage efficiency, and limits gastrointestinal discomfort.
WHY YOU SHOULD USE BETA FUEL DUAL SOURCE ENERGY DRINK
As an endurance athlete, meaning your events typically last more than two hours, you need to take in between 80-120g of carbohydrate per hour. The Science in Sport Beta Fuel Dual Source Energy Drink delivers an optimised 80g of carbohydrate in a single, convenient isotonic fuelling solution with minimal risk of GI discomfort that enables you to maintain optimal performance.
NEW 1:0.8 RATIO REPLACES 2:1 RATIO
A 1:0.8 ratio of maltodextrin to fructose increases the percentage of ingested carbohydrate that is oxidized (known as efficiency) from 62% to 74% when compared with a ratio of 2:1
A 1:0.8 ratio of maltodextrin to fructose reduces self-reported symptoms of stomach fullness when compared with a ratio of 2:1
THE SCIENCE BEHIND BETA FUEL HAS EVOLVED
Through our Performance Solutions team, we have worked closely with elite athletes in the research and development of the new Beta Fuel range to bring you a scientifically superior fuel in a range of formats that allow you to use +17% more carbohydrate (O'Brien et al, 2013).
A ratio of 1:0.8 enhances exogenous CHO oxidation compared with 2:1 ratio by 17% (O'Brien et al) and 10% (O'Brien et al)
A ratio of 1:0.8 enhances mean power output during 10 maximal sprint efforts by 3% compared with 2:1 ratio (O'Brien et al)
A ratio of 1:0.8 increases % of ingested CHO that was oxidised (efficiency) from 62% (2:1) to 74% (1:0.8) (O'Brien et al)
A ratio of 1:0.8 reduces symptoms of stomach fullness and nausea when compared with a ratio of 2:1 (O'Brien et al)
One sachet of Beta Fuel Energy Drink contains one serving (82g) of powder. Tip the mix-and-go formula into 600ml of water and shake to dissolve. It's that simple.
Sip little and often during prolonged endurance exercise.
Use one powder sachet per hour or combine with Beta Fuel Gels or Chew Bar to hit hourly 80-120g carbohydrate intake.
Nutrition Stats
| Typical Values | Per 100g | Per Serving 82g |
| --- | --- | --- |
| Energy | 1658kj/390kcal | 1359kj/320kcal |
| Fat | 0.0g | 0.0g |
| of which saturates | 0.0g | 0.0g |
| Carbohydrate | 98g | 80g |
| of which sugar | 54g | 45g |
| Protein | 0.0g | 0.0g |
| Salt | 0.01g | 0.01g |
*Reference intake of an average adult (8400kj/2000kcal)
Ingredients:
Maltodextrin (from Maize) (57%), Fructose (42%), Flavourings.
No allergens
Alles super
Marion Reichsigl
11/03/2023
Magic stuff. Guarantees no bonk - would not be without it, have done events like Tour of Flanders & Fred Whitton with this in the bottle no energy issues.
Alasdair
05/01/2023
Prodotto di riferimento per l'integrazione
Fabrizio
04/12/2022
Top di gamma aziendale. Messo in borraccia ti permette di evitare di mangiare solido e gestire benissimo la distanza
Marco Landi
09/10/2022
Works well but you need to remember it doesn't hydrate as the same time.so you need to drink to hydrate as well as drink to fuel.
Mr Tony Oswald
08/10/2022
Spettacolare
Matteo Gonzo
02/10/2022
Una botta di energia con un buon gusto senza controindicazioni.
Fabio Giani
21/09/2022
ormai è il mio compagno di viaggio in tutte le mie ultra. Unica nota negativa il prezzo che è troppo alto senza le offerte.
Stefano
18/09/2022
Ottimo durante l'allenamento di minimo 3 ore.
Antonio Fascicolo
10/09/2022
Buonissimo
THOMAS SACCHETTI
26/08/2022
A game changer for fuelling but remember you still need to drink for hydration as well
Mr Tony Oswald
23/07/2022
Haven't tried them yet, but I'm sure they'll be great.
Garry Spicer
12/07/2022
Danno giusta energia e gusto ok.
Fabio Giani
07/07/2022
Una bomba
Fernando Falconi
17/06/2022
super integratore x l'endurance
GIANLUCA
17/06/2022
Great product
Brian Odonnell
12/06/2022
Can't beat it
Matthew Callaghan
24/03/2022
Loved it for a long ride, one bottle makes 80 gram carbs. Taste pretty good as well, as I was sceptical at the start.
Deniss K
19/03/2022
After riding for 4 hours, this is like rocket fuel taking me comfortably into the next four hours.
Julian Young
17/03/2022
Ottimo prodotto
Flavio Viani
15/03/2022
Swear by these for interval days and racing days
Adrian Hill
24/02/2023
Great product. I use with homemade rice cakes. Together they easily make 60-80 gms per hour
Gareth --
29/01/2023
Eccellente integratore salino.
cesena
04/12/2022
Doesn't taste too sweet, which I like, and it is easily digestible too.
Thomas Regan
23/11/2022
Super energia!
Marghe
23/10/2022
Buinissimi ok
THOMAS SACCHETTI
19/09/2022
Livello altissimo di energia
Fernando Falconi
29/08/2022
Buon prodotto un po' scomoda l'apertura della bustina
fabio schiavo
01/08/2022
Bene prodotto come da aspettative !
ALESSANDRO SCIUTO
28/07/2022
Beta fuel in polvere , nuovo prodotto , direi molto valido , energia costante .
COSTANTINO AGAZZI
25/07/2022
Ottimo prodotto lo uso da anni per le mie gare ultra
Stefano
24/07/2022
This is my go to rocket fuel
Stephen Clark
10/07/2022
Il gusto stufa un po' a lungo andare ma il prodotto è molto valido
Andrea Bertoldini
26/06/2022
Ottimo. Mi permette di pedalare a lungo mantenendo inalterata la prestazione e senza dover integrare troppo con altri prodotti. Io lo uso anche aggiungendo una pastiglia sali (possibilmente pompelmo rosa)
Massimo Sala
24/06/2022
Ottimo. La nuova formula non da alcun problema di stomaco
ANDREA
20/06/2022
Ottimo apporto energetico e molto beverino
ROBERTO BRESCIANINI
20/06/2022
Brilliant product. Definitely feel the difference between rides with and without.
Gareth --
08/06/2022
X allenamenti lunghi è Top
ETTORE PORCARI
11/03/2023
Pratici ed efficaci per me
Stefano Di Santo
07/02/2023
Ottimo prodotto , con uno di questi sei a posto x 1 ora e un po' .
Luca Trevia
31/12/2022
Buon sapore, nessun problema in utilizzo
Filippo Zanelli
06/12/2022
Buono con scadenze lunghe
Luca
14/11/2022
Non si sciolgono bene nell'acqua
Robert Bredy
08/10/2022
Prodotto super, lo uso sempre negli sport endurance, quando serve un gran apporto di carboidrati
Bianchini Simone
07/10/2022
Just follow the instructions and the benefits will show themselves...Great addition to rides..
DOROTHY YOUNG
11/08/2022
Buon sapore, le uso da tempo fanno la loro funzione ottimamente.
Carlo
10/08/2022
Best energy drink I have used
customer
20/07/2022
Ottimo prodotto, è la prima volta che lo uso, carboidrati a sufficienza per lunghe uscite in bici
Massimo
11/07/2022
Seems to do the trick, I use it for races and events and it keeps the legs going nicely - I would recommend having it in a 500ml bottle and have a second 500ml bottle of plain water for something more refreshing. Also, make sure you put the powder in and then the water, it really doesn't work the other way around, trust me.
Anonymous
30/05/2022
Ottimi prodotti per gli sport di resistenza!!!top!!!
Giulio Littera
18/02/2022
Prodotto ottimo
Marco
09/02/2022
Troppo dolce, molto meglio al limone
Emiliano Vidussi
15/01/2022
Il mio prodotto Sis preferito per allenamenti o gare ciclistiche lunghe. Tra prenderlo e non prenderlo la differenza notata sul campo è davvero notevole. Ad ogni sorso si ha un apporto energetico ideale dato da una composizione perfetta dei suoi ingredienti, con una bassa osmolarità che ne garantisce una perfetta digeribilità. Gusto arancio per me il migliore
Michele
03/12/2021
Ottimi in sport di endurance (ultra trail runner)
NICOLA GIAQUINTO
13/11/2021
Reintegra velocemente le energie e ritarda la sensazione di affaticamento
Alessandro Ursino
18/09/2021