GO Hydro Plus Caffeine (Cola)
Perfect for:
Dairy Free
Gluten Free
Hydration
Nut Free
Vegan
Wheat Free
15% Off
Special Price
£6.80
Was
£8.00
£0.34/serving
Next Day Delivery: Order within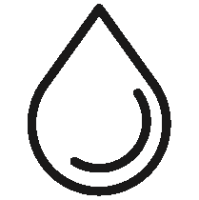 Designed for effective hydration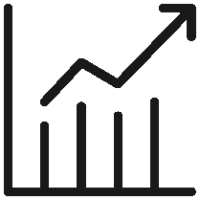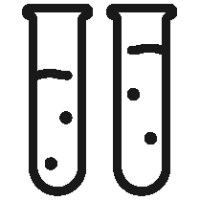 Easy and convenient format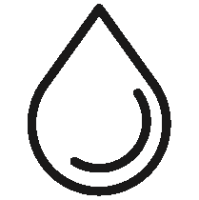 Designed for effective hydration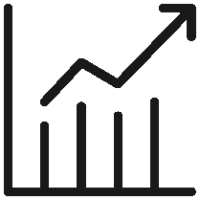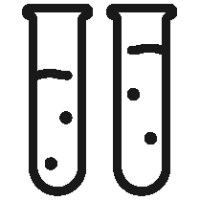 Easy and convenient format
Why Choose?
Optimum hydration and mental stimulation in a convenient format
9 calories per serving
Perfect to drop into your bottle during exercise and designed replace the key electrolytes you lose through sweat.
About GO Hydro + Caffeine
GO Hydro + Caffeine is designed to ensure you are effectively hydrated to produce your best performance. As an effervescent tablet that readily dissolves in plain water, it represents a highly practical approach (simply drop one tablet in your 500 ml water bottle) without the calories to meet your sodium requirements at a specific concentration (30mmol/L).
The addition of 75mg of caffeine has been repeatedly shown by sport scientists to improve performance by providing both a physical and mental boost.
Benefits
During moderate to intense exercise, we can produce up to 2 litres of sweat per hour depending on the environmental conditions. Sodium is the most important electrolyte that is lost through sweating as it helps to stimulate thirst, improve taste and promote absorption and retention.
If fluid and electrolyte losses are not replaced, dehydration occurs which is a major cause of fatigue. Once dehydrated, our body temperature rises; our heart rate increases; we deplete carbohydrate stores quicker and we perceive the exercise to be more intense. SiS GO Hydro + Caffeine can help prevent this, with the aim not to lose more than 2% of our body mass.
The addition of caffeine has been shown to have many physiological benefits during exercise that can collectively improve performance. Caffeine can increase fat utilization, effectively sparing the use of our limited carbohydrate stores for later use during exercise.
Informed Sport Registered
Our complete product range is developed using a world-class approach to banned substance testing, providing assurance for athletes. For more information on Informed Sport & our unique world class approach, click here.
Suitable For: Vegans, Vegetarians, Lactose free, Gluten Free, Wheat Free, Nut Free, Soya Free
Consume 500ml of SiS GO Hydro 3-4 hours prior to your event with a further 250-500ml in the hours before starting.
During exercise of a shorter length where carbohydrate intake is not necessary, consume 500 ml of SiS GO Hydro per hour.
Once prepared consume within 24 hours.
Do not consume more than 4 tablets per day.
Add 1 Hydro tablet to 500ml of water and let it dissolve.
Nutrition Stats
VITAMINS AND MINERALS
| Typical Values | Per 100g | Per Tablet 4.2g |
| --- | --- | --- |
| Energy | 703kj/30kcal | 30kj/7kcal |
| Fat | <0.5g | <0.5g |
| of which saturates | 0.3g | <0.1g |
| Carbohydrates | 15g | 0.6g |
| of which sugars | 1.0g | <0.5g |
| Fibre | - | - |
| Protein | <0.5g | <0.5g |
| Salt | 20.6g | 0.87g |
| Caffeine | 1786mg | 75mg |
| Vitamin B1 Thiamine | 4.8mg | 0.2mg |
| Vitamin B2 Riboflavin | 7.1mg | 0.3mg |
| Vitamin B6 | 9.5mg | 0.4mg |
Ingredients:
Citric Acid, Electrolytes 37% (Sodium Bicarbonate, Sodium Chloride, Calcium Carbonate, Potassium Chloride, Tricalcium Phosphate, Magnesium Carbonate), Sorbitol, Inulin, Natural Flavouring, Starch, Caffeine (75mg), Colour (Caramel E150d), Maltodextrin, Sweetener (Sucralose), Vitamins (Pyridoxine Hydrochloride, Riboflavin, Thiamin Hydrochloride)
Worse thing I've ever tasted have only used twice and I bought 2 packs
customer
27/10/2023
VA BENE PER USCITE BREVI
LORIS RANIERO
20/10/2023
Gusto migliorabile
Calzolari Claudio
19/10/2023
Abbastanza buono.
ALFREDO SEPIELLI
14/10/2023
Utile , da usare senza esagerare .
Luca Belpassi
06/10/2023
Con l'acqua fresca sembra una coca cola annacquata. Appena il contenuto della borraccia si scalda un po' diventa veramente cattivo/imbevibile
Luca
20/09/2023
Cola is not my taste but bought it to try.
Mr Charles Smith
18/09/2023
Ottimo prodotto
Alessandro Romizzi
08/08/2023
Nessun effetto collaterale ottimo sapore, ideale per idratarsi e integrare negli allenamenti con il caldo
ROBERTO
04/08/2023
Ottimo prodotto e molto buono il gusto
maurizio ghedin
23/05/2023
MY purchasing experience with SIS has always been very positive. Delivery has been very prompt and the products which I have purchased have been in my opinion very good
Mr Geoffrey Thomas
14/05/2023
Great taste and easy to use.
Warren
05/05/2023
Velocissimi da preparare
Davide Mala
22/04/2023
Not a fan of this flavour,
Hilary H
11/04/2023
Da migliorare il gusto, ma prodotto valido
Fabio
30/03/2023
Prodotto che non può mancare prima e durante gli allenamenti
Andrea
27/03/2023
A little rich in flavour but for sure made a difference
Lee
16/03/2023
Ottimo prodotto
pasquale russo Squalo
08/03/2023
Ottimo integratore di sali con l'aggiunta di un po' di energia
Cliente
07/03/2023
Works well
Joe Barton
04/02/2023