REGO Rapid Recovery Strawberry - 500g
Perfect for:
Dairy Free
Gluten Free
Nut Free
Recovery
Vegan
Vegetarian
Wheat Free
The original complete recovery product in a small & convenient 500g tub.
A blend of protein, carbohydrate, electrolytes & minerals.
Use after exercise to help muscles recover & rebuild - Strawberry flavour
Award Winner! 2016 Men's Running Award for Best Post-Race Nutrition
Next Day Delivery: Order within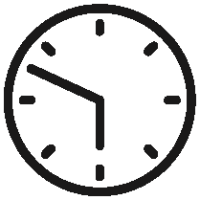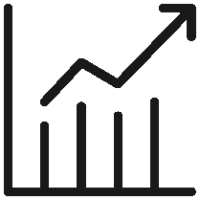 22g carbohydrates, 20g protein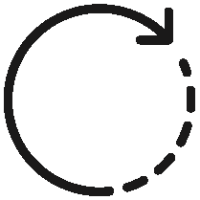 Complete recovery product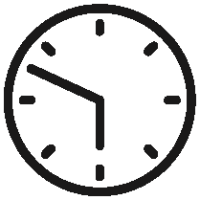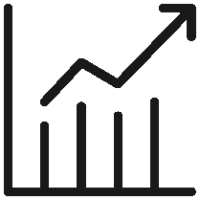 22g carbohydrates, 20g protein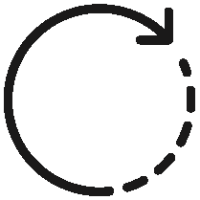 Complete recovery product
Why Choose?
High quality blend of carbohydrate (22g), protein (20g) and electrolytes with vitamins and minerals
184 calories per serving
Designed to be consumed within 30 minutes post-exercise
About REGO Rapid Recovery
Strawberry flavoured recovery drink powder in a 500g tub, perfect when space is limited.
SiS REGO Rapid Recovery is a complete recovery product to be consumed immediately after exercise. Containing a blend of carbohydrate (23g), protein (20g) and electrolytes with vitamins and minerals REGO Rapid Recovery is also an ideal food supplement to help you meet your macro-nutrient needs.
Rapid replenishment of your glycogen stores and the provision of protein helps you to get the most from your training and prepare you for your next session.
Ideal for lactose intolerant individuals
BBE: Minimum 6 Months+
Food supplements should not be used as a substitute for a varied diet.
Keep out of the reach of children.
Benefits
Carbohydrate is your body's main fuel for moderate to high intensity exercise. During training and competition, our bodies can absorb around 60g of carbohydrate per hour, meaning that demand will outstrip the supply of energy. This shortfall is met by using your glycogen stores, which must be replenished post exercise so you are able to perform well in your next session.
REGO Rapid Recovery contains high quality protein with a complete amino acid profile enhanced by the addition of 2g of Leucine. A vitamin and mineral profile has also been included to support the recovery process by contributing to normal muscle function and protein synthesis.
REGO Rapid Recovery is designed to be consumed within 30 minutes post-exercise and not mixed with milk as it will slow down the absorption rate.
We recommend not to exceed more than three servings per day. Food supplements should not be used as a substitute for a varied diet.
Add 50g (approx. 3 full scoops) to 500ml of water in a shaker or bottle and mix well, ensuring the lid is firmly closed.
Nutrition Stats
| Typical Values | Per Serving (50g) | Per 100g |
| --- | --- | --- |
| Energy | 782kj/184kcal | 1564kj/368kcal |
| Protein | 20g | 40g |
| Carbohydrate | 23g | 46g |
| of which sugars | 5.1g | 10g |
| Fat | 1.3g | 2.6g |
| of which saturates | 0.2g | 0.4g |
| Fibre | 0.3g | 0.6g |
| Salt | 1.0g | 2.0g |
| Vitamin D | 1.0ug (20%) | 2.0ug (40%) |
| Vitamin E | 2.8mg (23%) | 5.6mg (46%) |
| Vitamin C | 24mg (30%) | 48mg (60%) |
| Thiamin | 0.5mg (45%) | 1.0mg (90%) |
| Riboflavin | 0.6mg (42%) | 1.2mg (84%) |
| Niacin | 7.3mg (45%) | 14.6mg (90%) |
| Vitamin B6 | 0.8mg (57%) | 1.6mg (104%) |
| Folic Acid | 50ug (25%) | 100ug (50%) |
| Vitamin B12 | 0.4ug (16%) | 0.8ug (32%) |
| Biotin | 18ug (36%) | 36ug (62%) |
| Pantothenic Acid | 1.5mg (25%) | 3.0mg (50%) |
| Potassium | 300mg (15%) | 600mg (30%) |
| Magnesium | 57mg (15%) | 114mg (30%) |
| Iron | 2.4mg (17%) | 4.8mg (34%) |
| Zinc | 2.0mg (20%) | 4.0mg (40%) |
| Iodine | 23ug (15%) | 46ug (30%) |
Ingredients:
Carbohydrate mix (46%) (Maltodextrin (from Maize), Fructose), Protein (46%) (Soy Protein Isolate), Electrolytes (3%) (Sodium Chloride, Potassium Chloride, Calcium Lactate, Magnesium Oxide), Natural Flavourings, L-leucine, Emulsifier (Soy Lecithin), Thickener (Xanthan Gum), Colour (Beetroot Red), Vitamins & Minerals (Ascorbic Acid, Nicotinamide, Alpha Tocopheryl Acetate, Ferric Pyrophosphate, Zinc Sulphate, Calcium Pantothenate, Pyridoxine Hydrochloride, Riboflavin, Thiamin Mononitrate, Calcium Citrate, Folic Acid, Potassium Iodide, Biotin, Vitamin D3, Cyanocobalamin), Sweetener (Sucralose)
Tastes nice and definitely helps with recovery after long training sessions
Vizsla
01/12/2023
Per il recupero, un mix a cui affidarsi senza dover giocare a fare il piccolo chimico con proteine, amminoacidi ecc. Facendo qualche esperimento con e senza il suo utilizzo la differenza sul giorno dopo è notevole. Il gusto migliorabile...ma so di gente che lo ama.
R.P.
30/11/2023
Really enjoy this
Ali Stanley
27/11/2023
Good recovery product which I use after strength training in the gym and exercise
Mike Edwards
21/11/2023
Proteine ottime
alex Cecconi
20/11/2023
Rego e molto efficace per il recupero, ottimo prodotto
ALFREDO SEPIELLI
12/11/2023
Great product works well for a top athlete like myself
Ricki Finning
03/11/2023
Really great recovery product
Bill .S
27/10/2023
Qualità e sapore ottimo, a mio avviso un pochino costoso.
ALFREDO SEPIELLI
14/10/2023
Prodotto completo e gustoso per recuperare al meglio
Luca Belpassi
06/10/2023
I've used SIS products for more than 20 years. First as an edurance runner and now as a 'gym' user (strength+edurance+power). Also used products as a Mountain Leader. They are first class and do what they are supposed to do. Recovery formula makes a huge difference to training. Energy gels used prior to training to ensure training at full capacity. Caffeine gels used as 'emergency' safeguards when out in mountains.
Dr Fear
06/10/2023
Good quality product.
Robert Quick
16/09/2023
Good product and quite tasty.
Howard Burnett
13/09/2023
Great taste and a smooth texture and easy to drink and prepare
N MATTHEWS
05/08/2023
Va miscelato bene per no. Fare grumi ma poi prorotto ottimo
Andrea
16/07/2023
Tutto davvero super
Rg
05/07/2023
Ottimo prodotto
Davide Sartori
06/06/2023
Loved the product. Stops me eating a 'scabby horse' when I get back from an early morning ride before breakfast. Will definitely order a bigger size that provides better value for money
Michael Maynard
23/05/2023
Can't give an accurate answer as only used it once so far, it's quick and easy to make, got the strawberry and it tastes horrible ( some people will like the taste, just my opinion ) dose what it say on the bottle, will get banana flavour next time
Stuart Burns
10/03/2023
A must to enable athletes to consistently perform
Gary Morgan
08/03/2023