Protein Bar - 20 Pack (Chocolate & Peanut)
Save 40%
Special Price
£24.00
Was
£40.00
£1.20/serving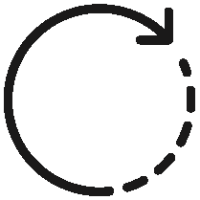 Supports recovery and muscle rebuild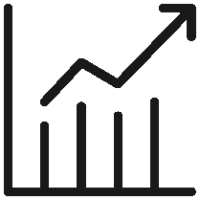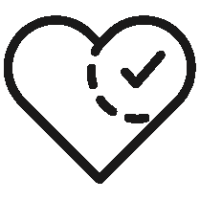 Easy and convenient protein boost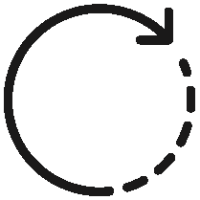 Supports recovery and muscle rebuild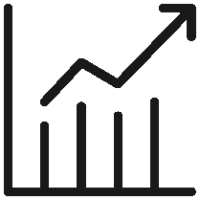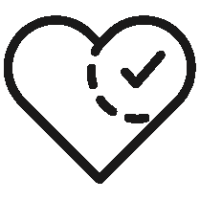 Easy and convenient protein boost
Why Choose?
Protein Bars contain a blend of easily digestible proteins (20 grams per bar) in the form of whey, casein and soy protein. It is important to consume protein in close proximity to training sessions (i.e. before or after training) in order to maximize training adaptations.
Protein intake is often overlooked by endurance athletes. Protein Bars provide an appropriate quantity of high quality protein for before or immediately post exercise.
Key Features
High protein formula to promote training, adaptation and recovery
Each bar contains 20 grams of easily digestible protein
A high quality blend of whey, casein and soy protein
Promotes the rebuild of muscle following exercise
Contains Peanuts, Milk, Soya, Gluten
Benefits
Adapting to the demands of endurance training is facilitated by increased muscle protein synthesis whereby new proteins are made in our muscles after each training session. The muscle becomes reconditioned so that it can better withstand the physical demands during the next training session.
For optimal protein synthesis to occur, it is crucial that we consume high quality protein given that protein contains amino acids that make new proteins. Protein Bars contain a blend of easily digestible, quality proteins that act as a trigger to stimulate protein synthesis.
Informed Sport Registered
Our complete product range is developed using a world-class approach to banned substance testing, providing assurance for athletes. For more information on Informed Sport & our unique world class approach, click here.
Protein Bars are a convenient source of protein on the go to acheive the recommended 20-25g of protein every 3-4hours.
Aim for 1-2 Protein Bars a day, consumed between meals, before and/or after a workout.
Nutrition Stats
| Typical Values | Per 100g | Per Serving 55g |
| --- | --- | --- |
| Energy | 1707kj/405kcal | 939kj/223kcal |
| Protein | 36g | 20g |
| Carbohydrates | 39g | 21g |
| of which sugars | 33g | 18g |
| Fat | 12g | 6.4g |
| of which saturates | 6.0g | 3.3g |
| Fibre | 0.7g | 0.4g |
| Salt | 0.6g | 0.3g |
Ingredients:
Protein Blend (25%) (Calcium Caseinate (milk), Hydrolysed Wheat (gluten), Whey Protein (milk), Soy Protein, Milk Protein), Glucose Syrup, Milk Chocolate 18% (Sugar, Cocoa Butter, Whole Milk Powder, Cocoa Mass, Emulsifier (Soy Lecithihn), Flavours), Invert Sugar Syrup, Gelatine Hydrolysate, Peanuts 3.7%, Soy Crisps (Soy Protein, Tapioca Starch, Salt), Palm Fat, Flavours, Emulsifier (Soy Lecithin), L-Carnitine Tartrate, Green Tea Extract, Salt
This is a very good snack when you down on energy, works immediately and taste great.
Poul Sondergaard
05/11/2022
I like it!
Peter Lake
02/11/2022
Great tasting
Shane
20/10/2022
Received a product that was about to expire and SiS failed to adress the issue despite my request.
Diego
19/10/2022
Excellent product
Peter Clegg
13/10/2022
Great taste and easily digestible
Ian Clay
20/03/2022
Fast delivery. Good quality product.
Tadas Pleckauskas
15/03/2022
Prodotto validissimo
Lucia Pessetto
10/03/2022
Ottimo prodotto, molto buono il gusto e facilmente digeribile
DAMIANO ZUIN
05/03/2022
Molto Buona
GABRIELE BELLINZONA
03/03/2022
Quando fa freddo rimane un pó stopposo da magiare, comunque buono
Illuminato Coppola
03/03/2022
Molto buone
Elena Masiero
26/02/2022
Barrette di ottima qualità con un gusto delicato e buono!
Fabio
25/02/2022
Barrette dal gusto molto buono
Andrea Corso
25/02/2022
Ottimo prodotto, usato come spuntino pre-workout
Bianchini Simone
25/02/2022
digeribile e giusta dimensione
ROBERTO SPAGGIARI
24/02/2022
Super tasty. A classic
Matt Burden
24/02/2022
I love peanuts and chocolate, so combined with protein it's a good excuse to eat both at once.
Mike Westmorland
23/02/2022
Molto buoni
Massimiliano
22/02/2022
Gusto ottimo e digeribile
antonio
22/02/2022