Perfect for:
Dairy Free
Gluten Free
Nut Free
Vegan
Wheat Free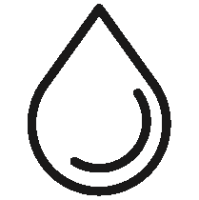 Designed for effective hydration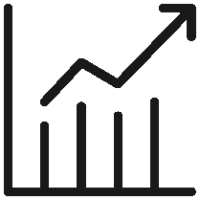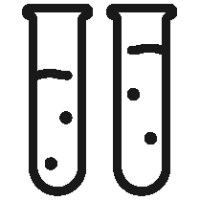 Easy and convenient format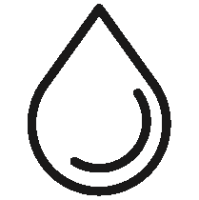 Designed for effective hydration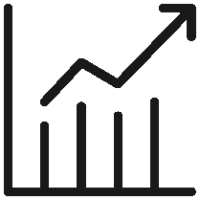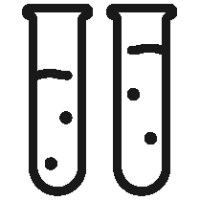 Easy and convenient format
Why Choose?
Optimum hydration in a convenient format
9 calories per serving
Perfect to drop into your bottle during exercise and designed replace the key electrolytes you lose through sweat.
About GO Hydro
GO Hydro (Berry) is designed to ensure you are effectively hydrated to produce your best performance. As an effervescent tablet that readily dissolves in plain water, it represents a highly practical approach (simply drop one tablet in your 500 ml water bottle) without the calories.
GO Hydro meets your sodium requirements at a specific concentration (30mmol/L) that is scientifically proven to produce superior hydration compared with water alone. It was developed to keep the British Sailing team optimally hydrated at the 2008 Beijing Olympics. Simply drop a tablet into water for effective hydration, with virtually no calories, before and during sports.
Berry flavoured electrolyte mix with natural elderberry extract and added sweetener in 20 tablet pack.
Benefits
During moderate to intense exercise, we can produce up to 2 litres of sweat per hour depending on the environmental conditions. Sweat contains vital electrolytes, including sodium. Sodium is the most important electrolyte as it helps to stimulate thirst, improve taste and promote absorption and retention.
If fluid and electrolyte losses are not replaced, dehydration occurs which is a major cause of fatigue. Once dehydrated, our body temperature rises; our heart rate increases; we deplete carbohydrate stores quicker and we perceive the exercise to be more intense. SiS GO Hydro can help prevent this, with the aim not to lose more than 2% of our body mass.
Informed Sport Registered
Our complete product range is developed using a world-class approach to banned substance testing, providing assurance for athletes. For more information on Informed Sport & our unique world class approach, click here.
Suitable For: Vegans, Vegetarians, Lactose free, Gluten Free, Wheat Free, Nut Free, Soya Free
Consume 500ml of SiS GO Hydro 3-4 hours prior to your event with a further 250-500ml in the hours before starting.
During exercise of a shorter length where carbohydrate intake is not necessary, consume 500 ml of SiS GO Hydro per hour.
Once prepared consume within 24 hours.
Do not consume more than 4 tablets per day.
Add 1 Hydro tablet to 500ml of water and let it dissolve.
Suitable For
vegan
gluten-free
wheat-free
dairy-free
nut-free
Nutrition Stats
VITAMINS AND MINERALS
| Typical Values | Per 100g | Per Tablet 4.2g |
| --- | --- | --- |
| Energy | 751kj/176kcal | 32kj/7kcal |
| Fat | <0.5g | <0.5g |
| of which saturates | <0.1g | <0.1g |
| Carbohydrates | 14g | 0.6g |
| of which sugars | 2.0g | <0.5g |
| Fibre | - | - |
| Protein | <0.5g | <0.5g |
| Salt | 20.7g | 0.87g |
| Vitamin B1 Thiamine | 4.8mg | 0.2mg |
| Vitamin B2 Riboflavin | 7.1mg | 0.3mg |
| Vitamin B6 | 9.5mg | 0.4mg |
Ingredients:
Citric Acid, Electrolytes 37% (Sodium Bicarbonate, Sodium Chloride, Calcium Carbonate, Potassium Chloride, Tricalcium Phosphate, Magnesium Carbonate), Sorbitol, Inulin, Colour (Beetroot Red), Natural Flavouring, Elderberry Powder (2.3%), Starch, Sweetener (Sucralose), Vitamins (Pyridoxine Hydrochloride, Riboflavin, Thiamin)
Good flavour
K881mark
25/03/2023
Like the taste
Richard Granger
14/03/2023
Effective for high performance training
Gary Morgan
08/03/2023
Another brilliant product
Michael McGuckin
27/02/2023
Very good, but I did not order a pack of 20 of these.
MR GEOFFREY C ROLFE
03/12/2022
Ottima qualità gusto per amatori
carmelo sidoti
04/10/2022
When I need day to day hydration of when I am training love the taste and performance is great while using GO Hydro
Tim Don
01/10/2022
Refreshing taste, especially when chilled
John
08/09/2022
Useful training aid.
Carole Gamble
07/09/2022
I keep coming back to GO Hydro having tried a number of different brands of hydration products.
Roger Turner
01/09/2022
Quick and easy to use, variety of flavours to choose from the range
David Gawthorne
30/08/2022
Slightly odd flavour but still works
SIS
29/08/2022
Nice taste.
JunglieJim
17/08/2022
Palatable, easy to use, convenient
Paul
27/07/2022
Another quality product from SIS...been using these for quite a while and good choice of flavours
Jim Young
13/06/2022
Have not received it yet!!!
Ms Paula Fisher
07/06/2022
Good product
Peter Donachie
01/06/2022
Not yet received
Mohammad Khan
01/06/2022
Beautiful
Lee Hutchings
13/05/2022
Does exactly what it is supposed to do
Mike G
05/05/2022