SiS Shaker Bottle - 700ml
Save 10%
Special Price
£4.50
Was
£5.00
Product Code
700ml Easy Mix Shaker
FREE DELIVERY ON ORDERS OVER £35
Product Information
The Science in Sport shaker features the unique Easy Mix System. This has been designed to deliver fast and accurate mixing. The Easy Mix System enables you to pour specific amounts of Science in Sport powder directly into the shaker by using the pre-determined marks printed on the outside of the shaker.
Key Features:
• Unique easy mix system
• Wide mouth for easy drinking
• Secure screw top
• Dishwasher safe
Suitable for:
•Whey Protein, Advanced Isolate, Overnight Protein, REGO, REGO Plus
Product Uses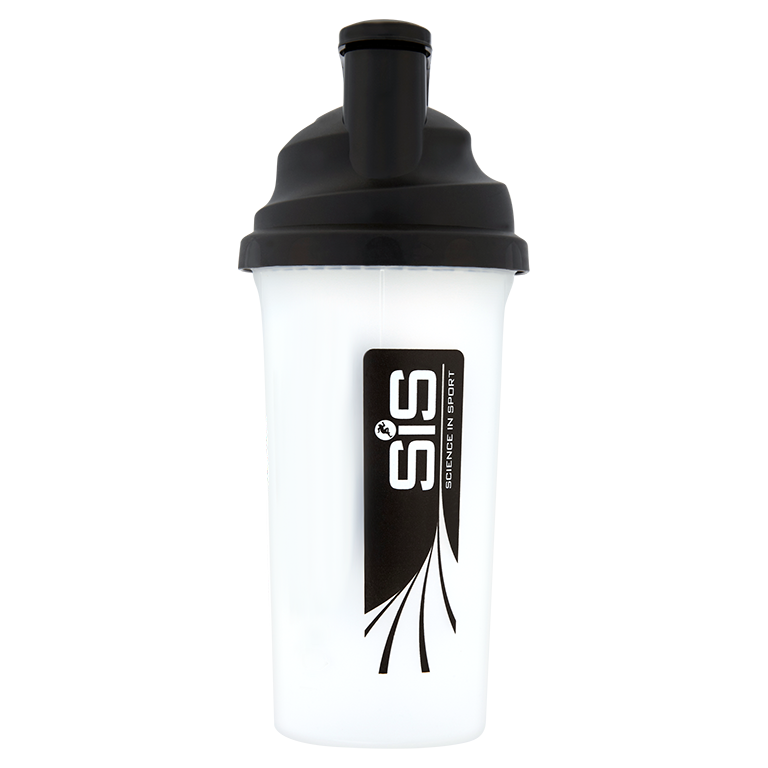 Verified Reviews
Rated

4.8

out of 5 based on

20

Reviews
Excellent when used with the Rapid Recovery powder. Works well. Tip: put the water in first, then powder before shaking.
Great bottle shaker, easy to clean 🤙
Does what it's mean to do
Came free with the bundle!
Perfect for recovery drinks and has come in very handy .
It's a bottle... you add stuff... you shake... seems to work fine.
Mixes the powder with the water with no clumps, great.
Very difficult to see measure guide on side of shaker - something I've noticed on other makes of shakers too.... Also scoops inside products difficult to read and match up with portion suggestions
Perfectly good bottle as part of the bundle. Big enough for what I need and the filter grid makes everything nice and smooth after a good shake up