SiS Shaker Bottle - 700ml
Product Code
700ml Easy Mix Shaker
FREE DELIVERY ON ORDERS OVER £35
Product Information
The Science in Sport shaker features the unique Easy Mix System. This has been designed to deliver fast and accurate mixing. The Easy Mix System enables you to pour specific amounts of Science in Sport powder directly into the shaker by using the pre-determined marks printed on the outside of the shaker.
Key Features:
• Unique easy mix system
• Wide mouth for easy drinking
• Secure screw top
• Dishwasher safe
Suitable for:
•Whey Protein, Advanced Isolate, Overnight Protein, REGO, REGO Plus
Product Uses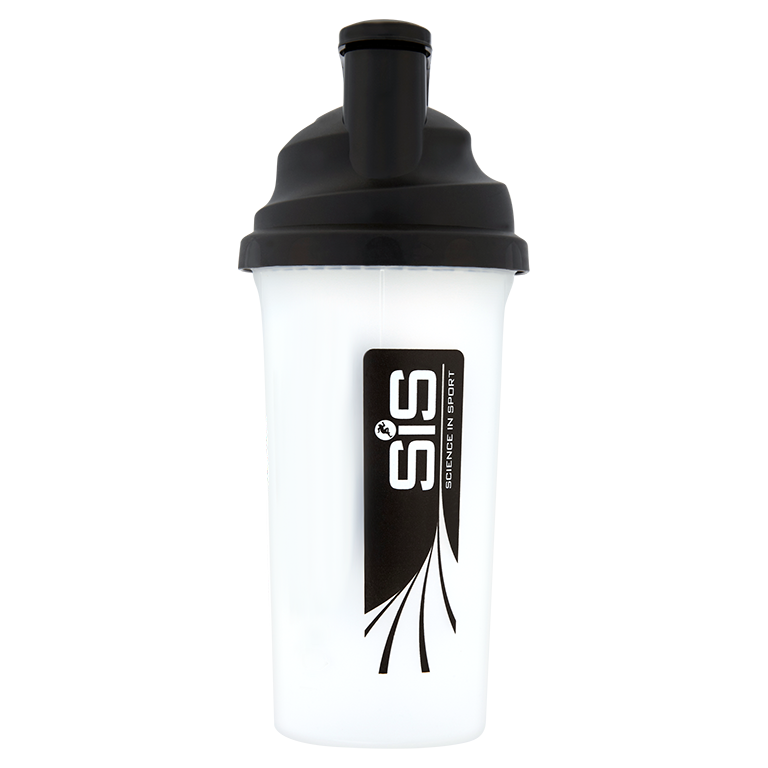 Verified Reviews
Rated

4.6

out of 5 based on

20

Reviews
Great quality bottle , sturdy and always mixes my shake well
Just what I needed, the last one was well used
I nice bottle to mix your protein and use it for your exercise.
Good quality bottle, markings on the bottle itself to help with measurements (not printed on either so wont wear off over time), great for the ReGo post workout drink
Great value product Cap can be a bit awkward
Disappointed. I can get exactly the same product for asda for a lot less money. (different logo printed on the side though)
Overall good but did get one where the plastic tab attaching the cap split after a few days. This was a one off though
Does what it's meant to and doesn't leak 😀
Great shaker that blends powder and water to perfection
sturdy shaker doesn't leak
Great shaker, found if you put a little water in first then the mix, then the rest of the water you do not get any powder stuck to the bottom.
Does the job, easy to use, very durable.
Un shaker adapté et solide. Pas de problème d'étanchéité pour l'instant. Graduation en Litre fortement appréciée. Dommage qu'après quelques nettoyages, la pièce intérieure en plastique servant à bien mélanger le produit ne reste pas bien en place en haut du shaker. Mais rien de grave, le produit est toujours fonctionnel.
perfetta per fare il mix. sufficientemente capiente
Just what i need and it was free
Good Quality, be careful during the wash