GO Energy + Electrolyte Gel Lemon & Mint - 30 Pack
Perfect for:
Dairy Free
Energy
Gluten Free
Nut Free
Vegan
Wheat Free
Save 0%
Special Price
£60.00
Was
£60.00
£2.00/serving
Ideal for intense activity with higher sweat rates & a need for energy.
30 pack of energy gels in Lemon & Mint flavour with added electrolytes for fast energy and to aid hydration.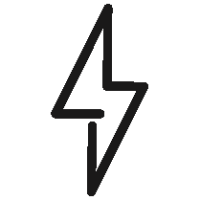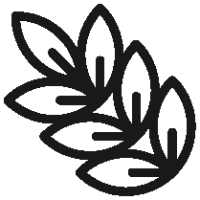 22g carbohydrates, 118mg sodium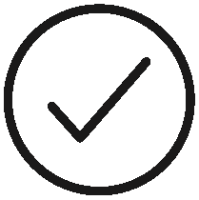 Informed Sport accredited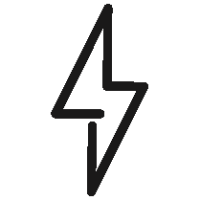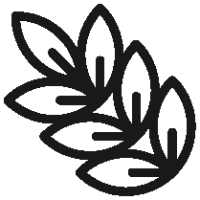 22g carbohydrates, 118mg sodium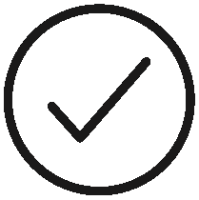 Informed Sport accredited
Why Choose?
Designed for long or warm exercise sessions
87 calories per serving
Formulated with key electrolytes, to replace those lost via sweating
About GO Energy + Electrolyte Gel
The SiS GO Energy + Electrolyte gel (Lemon & Mint) builds on the established science of the SiS GO Isotonic Energy gel, the world's first and only truly isotonic energy gel.
The gel not only delivers a rapid supply of easily digestible carbohydrates (22 grams) for energy, but also provides 118mg sodium, 9.5mg potassium and 1.5mg magnesium per gel.
Benefits of SiS GO Energy + Electrolyte Gel
Electrolytes including sodium, potassium and magnesium are lost through sweat and need to be replaced in order to help the body maintain fluid balance, alongside an appropriate fluid intake.
<
Informed Sport Registered: Our complete product range is developed using a world-class approach to banned substance testing, providing assurance for athletes. For more information on Informed Sport & our unique world class approach, click here.
Related Products
Aim for 1 x GO Energy + Electrolyte Gel and 2 x GO Isotonic Energy Gels per hour during exercise lasting over 90 minutes
Can also be consumed pre-exercise to ensure electrolytes are available for fluid absorption
Simply tear off the top of the packaging and consume
Suitable For
vegan
gluten-free
wheat-free
dairy-free
nut-free
Nutrition Stats
| Typical Values | Per 100ml | Per Serving 60ml |
| --- | --- | --- |
| Energy | 612kj/143kcal | 367kj/86kcal |
| Fat | 0.0g | 0.0g |
| of which saturates | 0.0g | 0.0g |
| Carbohydrates | 36g | 22g |
| of which sugars | 1.2g | 0.7g |
| Protein | 0.0g | 0.0g |
| Fibre | 0.0g | 0.0g |
| Sodium | 0.5g | 0.3g |
Ingredients:
Water, Maltodextrin (From Maize), Natural Flavour, Salt, Gelling Agents (Gellan Gum, Xanthan Gum), Acidity Regulators (Citric Acid, Sodium Citrate, Malic Acid), Sweeteners (Acesulfame K, Sucralose), Preservatives (Potassium Sorbate, Sodium Benzoate), Potassium Chloride, Magnesium Citrate
Great taste, very effective, would highly recommend.
Walid
19/10/2022
Super Product. Tastes Good!
RAJ MAKHIJA
08/08/2022
seems to work well, very convenient
Andrew Clarke
04/04/2022
Purchased with a 70% discount because of a short sell by date (a month) I was a tiny bit concerned about the flavour (my wife can be picky) particularly on long cycle rides when she gets hungry: however she loves this flavour. As do I. One of our favourites now.
KnightCycler
03/04/2022
Great flavour of gel. Helps me up those steep hills.
MR JONATHAN WINBOLT LEWIS
07/02/2022
Good taste, easy to open and easy to digest.
Nick Maingay
06/01/2022
My preference and only sport refuel product
Jeffery
13/12/2021
Excellent value. Pleasant flavour & easily digestible
Geoff Crandon
11/12/2021
my favor gel so far ~
Jeffery
13/10/2021
Nice digestible taste and swift delivery
Geoff Crandon
20/09/2021
Pleasant taste and not too sticky
Mrs Monica Cullin
16/11/2020
Great product
Kevin Pegden
05/11/2020
GOOD PRODUCT FOR THE LONG DISTANCE RUNNER
David Franco
02/11/2020
Been using for years and love these.
Peter Wilson
30/07/2020
Fantastic products
Padraig Blaney
25/07/2020
good taste perfect energy boost
Mimmo
11/07/2020
It is a great energy pectin for athletes, especially the taste is very good
Guest
14/09/2018