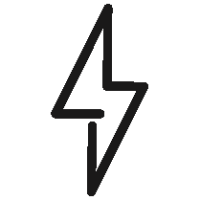 1:0.8 MALTODEXTRIN:FRUCTOSE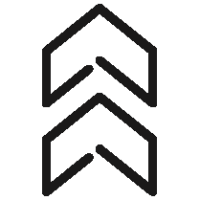 40g CARBOHYDRATES PER SERVING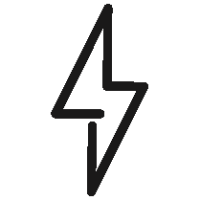 1:0.8 MALTODEXTRIN:FRUCTOSE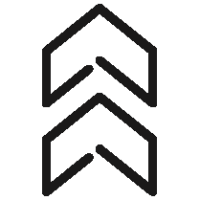 40g CARBOHYDRATES PER SERVING
WORLD-LEADING ENERGY GEL OPTIMISED WITH A NEW CARBOHYDRATE RATIO
Part of an entire world-leading fuelling solution range that includes drinks and chews, our Beta Fuel Dual Source Energy Gel is optimised with a brand new 1:0.8 ratio of 40g carbohydrate to enhance your power output, increase your body's carbohydrate usage efficiency, and limit gastrointestinal discomfort to deliver a scientifically superior fuel.
WHY YOU SHOULD USE BETA FUEL DUAL SOURCE ENERGY GEL
As an endurance athlete (your events typically last more than two hours) you need to take in between 80-120g of carbohydrate per hour. The Science in Sport Beta Fuel Dual Source Energy Gel delivers an optimised 40g of carbohydrate in a single, convenient fuelling solution with minimal risk of GI discomfort that enables you to maintain optimal performance.
NEW 1:0.8 RATIO REPLACES 2:1 RATIO
A 1:0.8 ratio of maltodextrin to fructose increases the percentage of ingested carbohydrate that is oxidized (known as efficiency) from 62% to 74% when compared with a ratio of 2:1
A 1:0.8 ratio of maltodextrin to fructose reduces self-reported symptoms of stomach fullness when compared with a ratio of 2:1
THE SCIENCE BEHIND BETA FUEL HAS EVOLVED
Through our Performance Solutions team, we have worked closely with elite athletes in the research and development of the new Beta Fuel range to bring you a scientifically superior fuel in a range of formats that allow you to use +17% more carbohydrate (O'Brien et al, 2013).
A ratio of 1:0.8 enhances exogenous CHO oxidation compared with 2:1 ratio by 17% (O'Brien et al) and 10% (O'Brien et al)
A ratio of 1:0.8 enhances mean power output during 10 maximal sprint efforts by 3% compared with 2:1 ratio (O'Brien et al)
A ratio of 1:0.8 increases % of ingested CHO that was oxidised (efficiency) from 62% (2:1) to 74% (1:0.8) (O'Brien et al)
A ratio of 1:0.8 reduces symptoms of stomach fullness and nausea when compared with a ratio of 2:1 (O'Brien et al)
HOW AND WHEN TO USE BETA FUEL DUAL SOURCE ENERGY GEL
Each gel contains 40 grams of carbohydrate. Depending on your sport or event, you should aim to consume 1-3 gels every hour during exertion to reach an 80g-120g target intake. In some circumstances, such as cold weather, it may be necessary to consume more. Simply tear off the top of the packaging and squeeze the contents into your mouth as and when required.
Consume directly from packaging
Combine with other energy supplements from the Beta Fuel range to achieve hourly 80-120g carbohydrate intake.
Nutrition Stats
| Typical Values | Per 100ml | Per Serving 60ml |
| --- | --- | --- |
| Energy | 1122kJ/264kcal | 673kJ/158kcal |
| Fat | 0.0g | 0.0g |
| of which saturates | 0.0g | 0.0g |
| Carbohydrate | 66g | 40g |
| of which sugar | 31g | 19g |
| Protein | 0.0g | 0.0g |
| Salt | 0.05g | 0.03g |
*Reference intake of an average adult (8400kj/2000kcal)
Ingredients:
Water, Maltodextrin (from Maize) (30%), Fructose (23%), Flavourings, Acidity Regulators (Citric Acid, Sodium Citrate), Gelling Agents (Gellan Gum, Xanthan Gum), Preservatives (Sodium Benzoate, Potassium Sorbate), Sodium Chloride.
No allergens
Prodotto pazzesco! Li uso sempre in bici
Fabio
29/03/2023
Brilliant product. My racing and training fuel. Wouldn't use anything else. Tried (tri…Ed and tested!)
Laura Fairhurst
27/03/2023
Best race gel I've had
Adrian Hill
24/02/2023
Live on these during my years cycling events
Christopher McKee
25/01/2023
Gel fantastici !!!!
Luca Trevia
31/12/2022
10 characte
Chip Anderson
19/12/2022
Mi trovo bene per la quantità di carboidrati assunti, buono il sapore, se fossero leggermente più densi sarebbero ancora meglio
Filippo Zanelli
06/12/2022
Ottimo prodotto
Fabrizio Cicchinelli
24/10/2022
Troppo dolce ti soffoca quando sei in gara è vuoi mandarla veloce
Genesis Cunanan
14/10/2022
Immediato sprint
Mennea Katia
12/10/2022
Awaiting delivery - still
Tony Lake
12/10/2022
Facili da aprire, consistenza ottima e efficacia eccellente
Robert Bredy
08/10/2022
Ottimo come sempre
Uliano Cerioni
08/10/2022
Ottimi per gli sport endurance
Bianchini Simone
07/10/2022
Love these gel's full of energy and taste perfect for my Ironman training
Tim Don
01/10/2022
Consiglio questo prodotto
Cliente
22/09/2022
Non ti dà subito la botta ma ti fa comunque recupere presto le energie lasciandoti, a differenza degli altri gel che ho provato, una sensazione di appagamento senza problemi di digestione, almeno per me
Gianluigi Fiocchi
13/09/2022
Ottimi prodotti
ROSSANO RINALDI
13/09/2022
Prodotto preso per test che mi ha piacevolmente sorpreso come qualità e supporto durante la prestazione MTB prolungata.
Ivan Durigan
23/08/2022
Una bomba di prodotto al bisogno consegna perfetta
Matteo Mastellini
12/08/2022
Efficaci. Comode
antonio
15/03/2023
Devo dire che ancora li devo provare, sono due anni che acquisto prodotti Sis
pasquale russo Squalo
08/03/2023
Questo prodotto è un apporto di carboidrati davvero "strong" nonostante questo si digerisce facilmente durante l'attività e non appesantisce
Simone Romano
16/02/2023
Gel completo e sopratutto in quantità maggiore rispetto agli standard per singolo pezzo.
aschieri simona
04/01/2023
Un marcia in più in caso di bisogno ottimo il gusto, non impasta la bocca.
Christian Frezzato
03/01/2023
Gel con 40 gr di carboidrati, ottimi per un'integrazione di qualità
Fabrizio
04/12/2022
Veramente ottimi
vincenzo mauro
21/11/2022
Nuovo prodotto usato
Riccardo Pacione
17/11/2022
Gel per una super energia che dura per molto tempo . Top
COSTANTINO AGAZZI
16/11/2022
Buon prodotto con scadenze lunghe
Luca
14/11/2022
Perfetto per il mio sport
Matteo Gonzo
02/10/2022
Li trovo ottimi nella corsa a piedi. Non aumentano la sete e sono facilmente digeribili
Pietro
24/09/2022
💪💪💪💪💪💪💪💪💪💪💪💪💪
giampaolo vertua
30/06/2022
Ottimo, consiglio a tutti.
Giovanni MANCUSO
07/06/2022
Un po' cari ma ottimi
Giacomo Giacobbi
30/05/2022
Grande qualità
Chiara Colonnello
25/05/2022