Perfect for:
Dairy Free
Gluten Free
Nut Free
Vegan
Vegetarian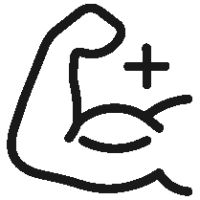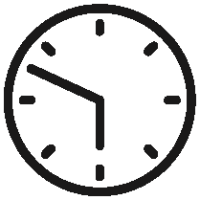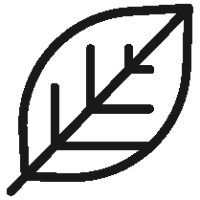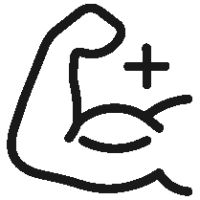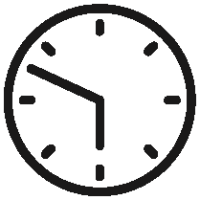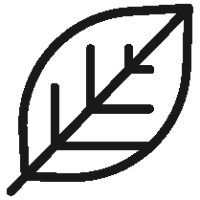 About BCAA
Amino acids are crucial building blocks for proteins in the body, which are important in muscle performance and recovery. Making up 3 of the 9 essential amino acids are the three branched-chain amino acids (BCAAs): Leucine, Isoleucine and Valine.
BCAAs can promote muscle protein synthesis, which is the process of growing muscle. Whilst also being shown to reduce protein degradation.
BCAA Capsules provide 4g of Branched Chain Amino Acids in a 2:1:1 ratio of Leucine, Isoleucine and Valine. Packed into a convenient capsule format, these can be taken pre, during or post workout or anytime throughout the day.
MORE ABOUT THE SCIENCE
Increase muscle growth
The branched chain amino acid, leucine, is responsible for making muscle, by activating a pathway that stimulates protein synthesis.
Reduce DOMS
Delayed onset muscle soreness (DOMS) is thought to be caused by tiny tears in the muscle caused by exercise. Studies have shown BCAAs are able to reduce protein breakdown during exercise, and therefore reduce the length and severity of DOMS.
Prevent muscle breakdown
Muscle degradation occurs when protein breakdown exceeds muscle protein synthesis. Because BCAAs account for 35% of the essential amino acids found in muscle proteins, it's important that the BCAAs and other essential amino acids are replaced during times of muscle wasting to halt it or to slow its progression.
Benefits
Informed Sport Registered
Our complete product range is developed using a world-class approach to banned substance testing, providing assurance for athletes. For more information on Informed Sport & our unique world class approach, click here.
Suitable for:Vegans, Vegetarians, Gluten free, Soya free, GM free, Egg free, Nut free, Palm oil free, Dairy free, Lactose free
Take 2 tablets twice a day.
Suitable For
vegetarian
vegan
gluten-free
dairy-free
nut-free
Nutrition Stats
| Vitamins & Minerals | Typical values per serve (4 tablets) | % RI* per Serving |
| --- | --- | --- |
| Vitamin B6 (mg) | 1.9 | 134 |
| | Typical Values per 4 capsules |
| --- | --- |
| BCAA 2:1:1 | 4000mg |
Ingredients: BCAA 2:1:1 (L-Leucine, L-IsoLeucine, L-Valine), Bulking Agent (Microcrystalline Cellulose), Anti-Caking Agents (Magnesium Stearate, Silicon Dioxide), Vitamin B6 (Pyridoxine Hydrochloride).
A good addition to my supplementary needs
Liam
30/11/2022
Best bcaa that I have tried. Prefer tablets as some brands of flavoured powdered bcaa often not pleasant. Helps to ward off fatigue during my cycle and help with muscle soreness after. Great product.
Bob.
04/09/2022
Great price in sales 👍
Craig S
08/08/2022
Great delivery
Jon O
31/07/2022
Superb product
Chris Morton
24/07/2022
I have yet to use this product, so will give a review when I have.
Lawrence Alnwick
23/07/2022
Great clean product which I use to stay in line with training goals.
Nathan Scott
20/07/2022
Feel amazing !
Tom Roberts
15/07/2022
Great products easy to take work wonders
👍
08/06/2022
attimo rapporto - buona dimensione delle capsule
dario
28/03/2022
Ottimi, classica formulazione
Veronica
19/03/2022
devo provarlo
Marco Maria Aruffo
15/03/2022
Fanno il loro Lavoro, rapporto qualità e prezzo imbattibili. Li consiglio vivamente
ANDREA CAMPETELLA
06/03/2022
Buon complemento post allenamento
Bianchini Simone
25/02/2022
Buon prodotto
Luca Rossi
21/02/2022
Prodotti eccezionali.
Giulio
20/02/2022
Top prodotto per me
Francesco Ricci
19/02/2022
Lo sto provando ora x la prima volta!!!!
Emma Sgaria
18/02/2022
prodotto che soddisfa le mie esigenze
Riccardo
16/02/2022
very nice
Ruslan Lvutin
23/01/2022