Runners Optimal Performance Pack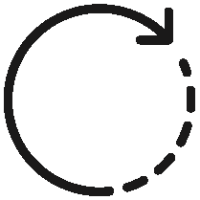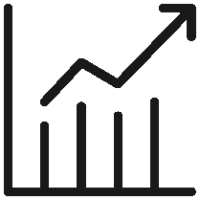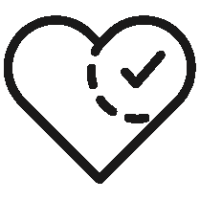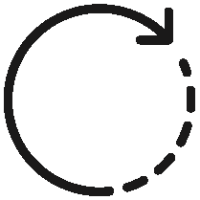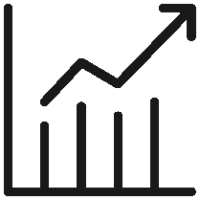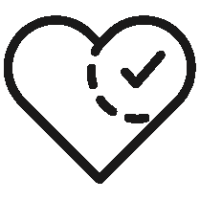 Why Choose?
Designed to meet all of your running training nutritional needs
Advanced formulation delivering carbohydrates and electrolytes
Fast-absorbed, easily digestible
ABOUT THE RUNNERS OPTIMAL PERFORMANCE PACK
Running is the purest and simplest form of exercise. All you really need is a pair of comfortable running shoes, some light clothes and then you're off. We need food and water for fuel in our day-to-day lives, but when it comes to exercise like running, a sharper focus on nutrition can lead to the best results. This is why the Runners Optimal Performance Pack will meet all of your running training nutritional needs to keep you performing your best in every session and race.
GO ELECTROLYTE POWDER 40G

As easy to drink as water, GO Electrolyte puts back what you sweat out
36g of fast absorbing carbohydrate with the addition of balanced electrolytes which increase water absorption for before and during exercise
Ideal for indoor workouts, exercise in the heat or any time when you are sweating heavily or dehydrating
When you want a balance of energy and hydration
Light on the stomach
Suitable for Vegans
GO ISOTONIC GEL 60ML

Fast energy gel - no need for water
Provides a fast, convenient energy boost
22g of carbohydrate
The world's first isotonic energy gel to be clean in the mouth and easy to digest
Winner of the Queen's award for enterprise, this innovative product continues to be seen at the forefront by endurance athletes
Use during endurance sessions and events to help avoid flagging
Suitable for Vegans
GO HYDRO SINGLE TABLET

Simply drop in water to provide a high electrolyte drink
High in sodium to help promote hydration
When hydration is required without the added calories
Suitable for Vegans
SiS BOTTLE 800ML

Standard diameter fits in bicycle water bottle cages
Pre-marked powder levels for easy measuring
Soft rubber nozzle
Easy to grip bottle with ergonomic shape
Lockable valve for leak proof transport
BPA free & Dishwasher safe
The Runners Optimal Performance Pack includes:

1 x 500g GO Electrolyte Powder
15 x 60ml GO Isotonic Energy Gels
20 x 4.2g GO Hydro Tablets
1 x 800ml SiS Bottle
(50% off the Runners Optimal Performance Pack + Free Delivery limited to one per customer. Select "Try Me" to receive your unique code and redeem at basket)
Benefits
Informed Sport Registered
Our complete product range is developed using a world-class approach to banned substance testing, providing assurance for athletes. For more information on Informed Sport & our unique world class approach, click here.
GO ELECTROLYTE POWDER
Simply add 40g of GO Electrolyte (2 scoops = 40g) to 500ml of water in a bottle & shake well ensuring the lid is firmly closed. Drink 500ml every 45-60 minutes of exercise or as required. Once prepared, consume within 24 hours.
GO ISOTONIC ENERGY GELS
Each GO Energy Isotonic Gel sachet contains 22 grams of carbohydrate. Depending on your sport or event, you should aim to consume 1-3+ gels every hour to reach a 60g-90g target intake. In some circumstances, such as cold weather, it may be necessary to consume more. Tear off the top of the packaging and squeeze the contents into your mouth as and when required. Consume directly from packaging or combine with other SiS energy supplements to hit hourly 60-90g carbohydrate intake
GO HYDRO TABLETS
Simply add 1 Hydro tablet to 500ml of water and let it dissolve. Once prepared, consume within 24 hours. Do not consume more than 4 tablets per day.
Nutrition Stats
GO Electrolyte Powder Blackcurrant - other flavours may vary
Typical Values
Per Serving (40g)
Per 100g
Energy
619kj/146kcal
1547kj/364kcal
Protein
0.0g
0.0g
Carbohydrate
36g
91g
of which sugars
6.7g
17g
Fat
0.0g
0.0g
of which saturates
0.0g
0.0g
Fibre
0.0g
0.0g
Salt
0.5g
1.3g
VITAMINS & MINERALS (% RDA)
Calcium
27mg (3%)
66mg (8%)
Magnesium
5mg (1%)
13mg (4%)
Potassium
60mg (3%)
150mg (8%)
Ingredients:
Carbohydrate mix (93%) (Maltodextrin (from Maize), Fructose), Citric Acid, Electrolytes (2%) (Sodium Chloride, Calcium Lactate, Potassium Chloride, Sodium Citrate, Magnesium Citrate), Natural Flavouring, Sweetener (Aspartame). Contains a source of Phenylalanine
GO Isotonic Energy Gels Orange Flavour - other flavours may vary
| Typical Values | Per 100ml | Per Serving 60ml |
| --- | --- | --- |
| Energy | 613kj/144kcal | 368kj/87kcal |
| Protein | 0.0g | 0.0g |
| Carbohydrate | 36g | 22g |
| of which sugars | 1.0g | 0.6g |
| Fat | 0.1g | 0.0g |
| of which saturates | 0.0g | 0.0g |
| Fibre | 0.1g | 0.0g |
| Salt | 0.01g | 0.01g |
Ingredients:
Water, Maltodextrin (from Maize) (33%), Gelling Agents (Gellan Gum, Xanthan Gum), Natural Flavouring, Acidity Regulators (Citric Acid, Sodium Citrate), Preservatives (Sodium Benzoate, Potassium Sorbate), Sweetener (Acesulfame K), Sodium Chloride, Antioxidant (Ascorbic Acid)
GO Hydro Berry Flavour - other flavours may vary
| Typical Values | Per 100g | Per Tablet 4.2g |
| --- | --- | --- |
| Energy | 751kj/176kcal | 32kj/7kcal |
| Fat | <0.5g | <0.5g |
| of which saturates | <0.1g | <0.1g |
| Carbohydrates | 14g | 0.6g |
| of which sugars | 2.0g | <0.5g |
| Fibre | - | - |
| Protein | <0.5g | <0.5g |
| Salt | 20.7g | 0.87g |
| Vitamin B1 Thiamine | 4.8mg | 0.2mg |
| Vitamin B2 Riboflavin | 7.1mg | 0.3mg |
| Vitamin B6 | 9.5mg | 0.4mg |
Ingredients:
Citric Acid, Electrolytes 37% (Sodium Bicarbonate, Sodium Chloride, Calcium Carbonate, Potassium Chloride, Tricalcium Phosphate, Magnesium Carbonate), Sorbitol, Inulin, Colour (Beetroot Red), Natural Flavouring, Elderberry Powder (2.3%), Starch, Sweetener (Sucralose), Vitamins (Pyridoxine Hydrochloride, Riboflavin, Thiamin)
Great deal
Stephen Campbell
30/03/2022
Good price quick delivery Good deal thanks
Travis Bowcambe
08/03/2022
Great value for up coming marathon
Carl
27/02/2022