Rest+ Juice Berry - 10 pack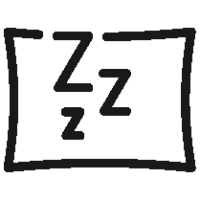 Promotes sleep and recovery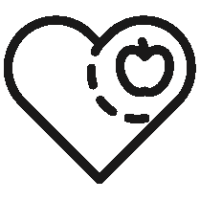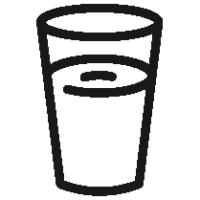 Mix as a drink or add to food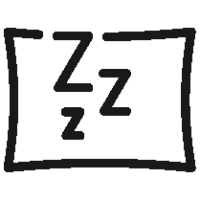 Promotes sleep and recovery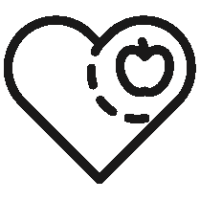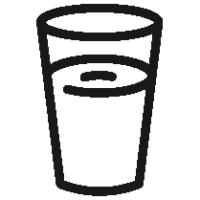 Mix as a drink or add to food
About Rest+ Juice
Scientifically proven to increase total sleep time by up to 30 minutes, Rest+ is a tasty juice sachet that can be mixed in warm or cold water or added to your favourite foods. Designed to help athletes recover from intense exercise and help them get ready to perform at their best the next day, whether that is training or competition.
Delivered in the form of a concentrated juice, Rest+ Juice should be consumed within 30-60 minutes before going to bed where it can be mixed with water to make to make a pre-bedtime cold drink or a hot tea. Alternatively, it can be blended with yoghurts and solid foods to make a pre-bedtime high protein and carbohydrate smoothie.
MORE ABOUT THE SCIENCE
Sleep is a critical component to help athletes recover and adapt from the intense physical demands of training and competition. Athletes in both endurance and team sports often report sub-optimal durations of sleep as well as difficulty with getting to sleep in the first instance, the latter is especially the case when training or competition is performed late in the evening.
It can also be said that sleep quality is severely compromised during times of intense travel, training and competition schedules as can often be the case with training camps and repeated days and weeks of competition. In relation to physical and mental performance, consecutive days of sleep restriction can be catastrophic for performance given that it increases susceptibility to illness and impairs decision making, muscle strength and endurance exercise performance. With all this in mind, Rest + Juice is formulated with a blend of ingredients to help promote feelings of relaxation and sleepiness, reduce the time taken to fall asleep, increase overall sleep duration and ultimately, reduce feelings of fatigue upon waking on the subsequent morning.
Rest + Juice is a sleep remedy which contains a combination of Tart Cherry, Glycine, Tryptophan, 5-HTP, Theanine, and Magnesium that is designed to help improve an athlete's overall sleep quality. Delivered in the form of a concentrated juice, Rest + Juice should be consumed within 30-60 minutes before going to bed where it can be mixed with water to make to make a pre-bedtime cold drink or a hot tea.
Our Rest+ range of sleep remedies and sleep aid tablets is tested under the Informed Sport programme.
Benefits
Informed Sport Registered
Our complete product range is developed using a world-class approach to banned substance testing, providing assurance for athletes. For more information on Informed Sport & our unique world class approach, click here.
Suitable for:Vegetarian, Nut free, Palm oil free
May contain Milk, Egg, Soy, Cereals Containing Gluten
For best results consume once daily 30 minutes prior to bed. Add one sachet (55ml) to 200ml of cold water, yoghurt, smoothies, recovery shakes or hot water to make a bedtime tea.
Suitable For
vegetarian
nut-free
Nutrition Stats
| Nutrition: | Typical Values per 100g | Per 50g serve |
| --- | --- | --- |
| Energy (kJ) | 306 | 153 |
| Energy (kcal) | 72 | 36 |
| Fat (g) | 0.23 | 0.12 |
| - saturates (g) | 0.12 | 0.06 |
| Carbohydrate (g) | 10 | 5.00 |
| - sugars (g) | 10 | 5.00 |
| Fibre (g) | 0 | 0.05 |
| Protein (g) | 7.4 | 3.70 |
| Salt (g) | 0.11 | 0.06 |
Also contains
Per Daily Serving
- 55ml (mg)
Cherry Juice Concentrate
15000
Glycine
3000
Magnesium
300
Cocoa Extract
250
Cherry Extract
220
Tryptophan
200
Theanine
200
5-HTP
100
Ingredients: Water, Sour Cherry Juice Concentrate (Prunus avium), L-Glycine, Flavouring, Magnesium Chloride, Cacao Extract (Theobroma cacao) (40% Cacao Flavanols), Montmorency Cherry Extract Powder (Prunus avium) (85% Cherry Extract), L-Tryptophan, L-Theanine, Flavouring, 5-HTP (Hydroxytryptophan 98% fermented) (Griffonia simplicofolia), Sweetener (Sucralose), Thickener (Xanthan Gum), Sodium Chloride, Preservatives (Sodium Benzoate, Potassium Chloride)
Fantastici!!! Un ottimo pre - nanna accompagnato allo yogurt o al kefir.. permette un buon riposo
Elena Sassi
20/06/2022
Buon sapore, ma non ho trovato benefici che volevo
luca martinato
24/05/2022
Gel innovativi
Giacomo Giacobbi
20/05/2022
Prodotto Top..Si potrebbero fare più gusti
Elia Zanon
15/05/2022
Prodotti eccezionali.
Giulio
20/02/2022
Ottimi e aiutano il sonno
Edoardo Ponte
18/02/2022
Ottimo sapore, sembra che migliorino un po' il sonno
Edoardo Ponte
07/01/2022
Lo prendo prima di cominciare tour impegnativi top!
lino
10/12/2021
It's good when it arrives
Grant Gunn-Anderson
30/11/2021
Aiuta a rilassarsi e a dormire soprattutto chi si allena la sera . Un po' troppo costoso dovrebbero farlo in polvere da 1,6 kg.
Christian Margiotta
20/11/2021