REGO Rapid Recovery Sachets Chocolate - 18 Pack
Perfect for:
Dairy Free
Gluten Free
Nut Free
Recovery
Vegan
Vegetarian
Wheat Free
The original complete recovery product in 18 single serving sachets.
A blend of protein, carbohydrate, electrolytes & minerals.
Use after exercise to help muscles recover & rebuild - Chocolate flavour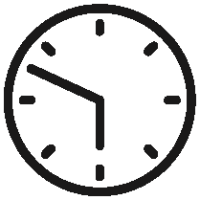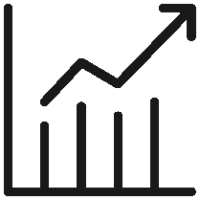 22g carbohydrates, 20g protein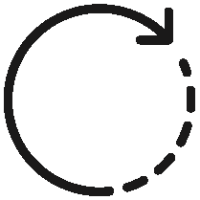 Complete recovery product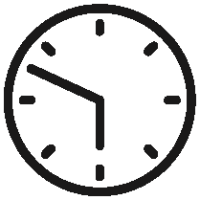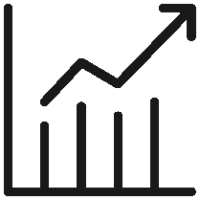 22g carbohydrates, 20g protein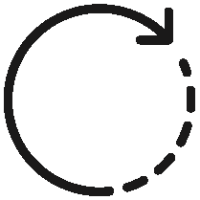 Complete recovery product
Why Choose?
High quality blend of carbohydrate (22g), protein (20g) and electrolytes with vitamins and minerals
184 calories per serving
Designed to be consumed within 30 minutes post-exercise
About REGO Rapid Recovery
Chocolate flavoured recovery drink powder in 18 single serving sachets, perfect for easy measuring and simple storage.
SiS REGO Rapid Recovery is a complete recovery product to be consumed immediately after exercise. Containing a blend of carbohydrate (22g), protein (20g) and electrolytes with vitamins and minerals REGO Rapid Recovery is also an ideal food supplement to help you meet your macro-nutrient needs.
Rapid replenishment of your glycogen stores and the provision of protein helps you to get the most from your training and prepare you for your next session.
Ideal for lactose intolerant individuals
BBE: Minimum 6 Months+
Food supplements should not be used as a substitute for a varied diet.
Keep out of the reach of children.
Benefits
Carbohydrate is your body's main fuel for moderate to high intensity exercise. During training and competition, our bodies can absorb around 60g of carbohydrate per hour, meaning that demand will outstrip the supply of energy. This shortfall is met by using your glycogen stores, which must be replenished post exercise so you are able to perform well in your next session.
REGO Rapid Recovery contains high quality protein with a complete amino acid profile enhanced by the addition of 2g of Leucine. A vitamin and mineral profile has also been included to support the recovery process by contributing to normal muscle function and protein synthesis.
REGO Rapid Recovery is designed to be consumed within 30 minutes post-exercise and not mixed with milk as it will slow down the absorption rate.
We recommend not to exceed more than three servings per day. Food supplements should not be used as a substitute for a varied diet.
Add 50g (approx. 3 full scoops) to 500ml of water in a shaker or bottle and mix well, ensuring the lid is firmly closed.
Nutrition Stats
| Typical Values | Per Serving (50g) | Per 100g |
| --- | --- | --- |
| Energy | 782kj/184kcal | 1564kj/368kcal |
| Protein | 20g | 40g |
| Carbohydrate | 22g | 46g |
| of which sugars | 5.1g | 10g |
| Fat | 1.3g | 2.6g |
| of which saturates | 0.2g | 0.4g |
| Fibre | 0.3g | 0.6g |
| Salt | 1.0g | 2.0g |
| Vitamin D | 1.0ug (20%) | 2.0ug (40%) |
| Vitamin E | 2.8mg (23%) | 5.6mg (46%) |
| Vitamin C | 24mg (30%) | 48mg (60%) |
| Thiamin | 0.5mg (45%) | 1.0mg (90%) |
| Riboflavin | 0.6mg (42%) | 1.2mg (84%) |
| Niacin | 7.3mg (45%) | 14.6mg (90%) |
| Vitamin B6 | 0.8mg (57%) | 1.6mg (104%) |
| Folic Acid | 50ug (25%) | 100ug (50%) |
| Vitamin B12 | 0.4ug (16%) | 0.8ug (32%) |
| Biotin | 18ug (36%) | 36ug (62%) |
| Pantothenic Acid | 1.5mg (25%) | 3.0mg (50%) |
| Potassium | 300mg (15%) | 600mg (30%) |
| Magnesium | 57mg (15%) | 114mg (30%) |
| Iron | 2.4mg (17%) | 4.8mg (34%) |
| Zinc | 2.0mg (20%) | 4.0mg (40%) |
| Iodine | 23ug (15%) | 46ug (30%) |
Ingredients:
Carbohydrate mix (46%) (Maltodextrin (from Maize), Fructose), Protein (46%) (Soy Protein Isolate), Electrolytes (3%) (Sodium Chloride, Potassium Chloride, Calcium Lactate, Magnesium Oxide), Natural Flavourings, L-leucine, Emulsifier (Soy Lecithin), Thickener (Xanthan Gum), Colour (Beetroot Red), Vitamins & Minerals (Ascorbic Acid, Nicotinamide, Alpha Tocopheryl Acetate, Ferric Pyrophosphate, Zinc Sulphate, Calcium Pantothenate, Pyridoxine Hydrochloride, Riboflavin, Thiamin Mononitrate, Calcium Citrate, Folic Acid, Potassium Iodide, Biotin, Vitamin D3, Cyanocobalamin), Sweetener (Sucralose)
It is a product that can produce the best performance during training.
Hee Duck Moon
05/05/2023
Excellent!
Mrs Harwood
16/06/2022
Excellent product
ANDREW PATTEN
24/05/2022
Excellent and chocolate flavour is very tasty
Draper
26/09/2021
Ottimo prodotto per il recupero dopo lo sforzo. Gusto discreto e buona digeribilità. Si diluisce con efficacia in acqua non troppo fredda.
Andrea
29/07/2021
Great product, would highly recommend post training for recovery.
Ed Wyeth
14/02/2021
Product fine. Customer service not so much. Will buy from elsewhere in future
peter williamson
17/01/2021
This stuff never fails and convenient sachets ideal for sportive and touring ! No mess of taking a big tub with you Perfect post ride !
Clifftocliff
26/12/2020
I am a Korean cyclist. I like this product because I like it during exercise.
Hee Duck Moon
03/12/2020
Idea of travelling. Better value to buy the tubs but great the option is available.
1991411 Mike Ball
13/10/2020
I am using the recovery sachets after the weekly long run, good product, conveniently packaged to carry with in trips.
K
27/09/2020
Great Taste
Ben Morris
14/09/2020
Great for post exercise
P Fisk
01/09/2020
Had this before, enjoy the flavour
Mrs Karen Kingsbury
24/08/2020
Really good recovery product
Tim Veal
04/08/2020
Great product
P Fisk
29/06/2020
Mix it with a banana in a blender. It works and you are already thinking about the next ride.
Ian
18/06/2020
These sachets are my travel Stache! I take them to races and sportives. I look forward to finishing rides knowing my SiS protein shake is waiting!
R Ant
07/01/2020
Chocolate is great (my favourite). Banana is fine as well. Easy to store or transport to the gym as my post workout shake. I used this product for daily recovery on a 9-day ride from john'o groats to lands end. It works wonders and provides my body with what it needs post workout and to recover.
Tony Bunce
31/10/2018