REGO Rapid Recovery Sachets Banana - 18 Pack
Perfect for:
Dairy Free
Gluten Free
Nut Free
Recovery
Vegan
Vegetarian
Wheat Free
Save 10%
Special Price
£34.83
Was
£38.70
£1.94/serving
The original complete recovery product in 18 single serving sachets.
A blend of protein, carbohydrate, electrolytes & minerals.
Use after exercise to help muscles recover & rebuild - Banana flavour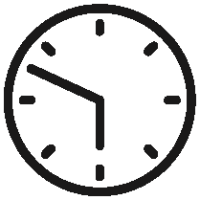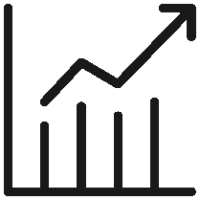 22g carbohydrates, 20g protein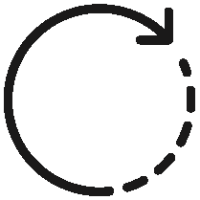 Complete recovery product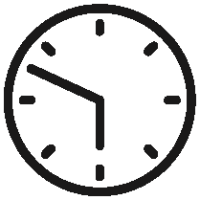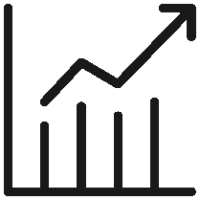 22g carbohydrates, 20g protein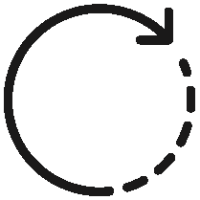 Complete recovery product
Why Choose?
High quality blend of carbohydrate (22g), protein (20g) and electrolytes with vitamins and minerals
184 calories per serving
Designed to be consumed within 30 minutes post-exercise
About REGO Rapid Recovery
Banana flavoured recovery drink powder in 18 single serving sachets, perfect for easy measuring and simple storage.
SiS REGO Rapid Recovery is a complete recovery product to be consumed immediately after exercise. Containing a blend of carbohydrate (23g), protein (20g) and electrolytes with vitamins and minerals REGO Rapid Recovery is also an ideal food supplement to help you meet your macro-nutrient needs.
Rapid replenishment of your glycogen stores and the provision of protein helps you to get the most from your training and prepare you for your next session.
Ideal for lactose intolerant individuals
BBE: Minimum 6 Months+
Food supplements should not be used as a substitute for a varied diet.
Keep out of the reach of children.
Benefits
Carbohydrate is your body's main fuel for moderate to high intensity exercise. During training and competition, our bodies can absorb around 60g of carbohydrate per hour, meaning that demand will outstrip the supply of energy. This shortfall is met by using your glycogen stores, which must be replenished post exercise so you are able to perform well in your next session.
REGO Rapid Recovery contains high quality protein with a complete amino acid profile enhanced by the addition of 2g of Leucine. A vitamin and mineral profile has also been included to support the recovery process by contributing to normal muscle function and protein synthesis.
REGO Rapid Recovery is designed to be consumed within 30 minutes post-exercise and not mixed with milk as it will slow down the absorption rate.
We recommend not to exceed more than three servings per day. Food supplements should not be used as a substitute for a varied diet.
Add 50g (approx. 3 full scoops) to 500ml of water in a shaker or bottle and mix well, ensuring the lid is firmly closed.
Nutrition Stats
| Typical Values | Per Serving (50g) | Per 100g |
| --- | --- | --- |
| Energy | 782kj/184kcal | 1564kj/368kcal |
| Protein | 20g | 40g |
| Carbohydrate | 23g | 46g |
| of which sugars | 5.1g | 10g |
| Fat | 1.3g | 2.6g |
| of which saturates | 0.2g | 0.4g |
| Fibre | 0.3g | 0.6g |
| Salt | 1.0g | 2.0g |
| Vitamin D | 1.0ug (20%) | 2.0ug (40%) |
| Vitamin E | 2.8mg (23%) | 5.6mg (46%) |
| Vitamin C | 24mg (30%) | 48mg (60%) |
| Thiamin | 0.5mg (45%) | 1.0mg (90%) |
| Riboflavin | 0.6mg (42%) | 1.2mg (84%) |
| Niacin | 7.3mg (45%) | 14.6mg (90%) |
| Vitamin B6 | 0.8mg (57%) | 1.6mg (104%) |
| Folic Acid | 50ug (25%) | 100ug (50%) |
| Vitamin B12 | 0.4ug (16%) | 0.8ug (32%) |
| Biotin | 18ug (36%) | 36ug (62%) |
| Pantothenic Acid | 1.5mg (25%) | 3.0mg (50%) |
| Potassium | 300mg (15%) | 600mg (30%) |
| Magnesium | 57mg (15%) | 114mg (30%) |
| Iron | 2.4mg (17%) | 4.8mg (34%) |
| Zinc | 2.0mg (20%) | 4.0mg (40%) |
| Iodine | 23ug (15%) | 46ug (30%) |
Ingredients:
Carbohydrate Mix (46%) (Maltodextrin (from Maize), Fructose), Protein (46%) (Soy Protein Isolate), Electrolytes (3%) (Sodium Chloride, Potassium Chloride, Calcium Lactate, Magnesium Oxide), Natural Flavourings, L-Leucine, Emulsifier (Soy Lecithin), Thickener (Xanthan Gum), Vitamins & Minerals (Ascorbic Acid, Nicotinamide, Alpha Tocopheryl Acetate, Ferric Pyrophosphate, Zinc Sulphate, Calcium Pantothenate, Pyridoxine Hydrochloride, Riboflavin, Thiamin Mononitrate, Calcium Citrate, Folic Acid, Potassium Iodide, Biotin, Vitamin D3, Cyanocobalamin), Sweetener (Sucralose), Colour (Beta Carotene)
Tastes good, easy to digest after exercise and mixes well with cold water with no lumps. I also find it quite refreshing.
john
04/04/2022
Great product, great taste and great service!
Julie Jones
11/03/2022
I have not found a better post exercise product that recovers you as good as this
Jeremy Reid
02/02/2022
Great product - never stiff the next morning after using
Customer
26/10/2021
Perfect product
Mr Alan Webb
19/10/2021
Very nice product
Ken knowles
25/09/2021
Very happy with product and delivery time
Joanne Brum
25/09/2021
Easy to mix , great product, helps me with my muscle recovery .
Mr Andrew Harmes
30/05/2021
Great taste, easy mixed and light on the stomach after a tough session
john
27/04/2021
So good I need more already
Scott Hill
23/01/2021
Post tough cycle rides these are perfect to have before something 'proper', love the taste, easy to mix and no mess, definitely helps ease muscle aches next day.
deborah leonard
19/01/2021
Handy to throw in gym bag, perfect as an individual sachet when you're on the move.
Michelle Drayne
15/11/2020
Excellent product, nice flavour. Very handy for travel!
S S
06/11/2020
First time trying banana flavour, enjoying it
Mrs Karen Kingsbury
24/08/2020
Rapid restore of the muscles, helps alot after the workout especially as I'm stand most of the day.
James Ross
29/02/2020
Excellent. Product for after a tough workout
Steven Wall
19/01/2020
Perfect for on the go Throw one in the kit bag for post run or race! Great taste Notice the benefits from the product
Matt Guilder
20/10/2018
I really feel the difference between using it and not using it after an intense work out.
Marco
09/10/2018
Not had time to try them yet.
Stuart Edge
01/05/2016