Protein Bar Mint Chocolate - 20 Pack
Perfect for:
Bone
Health Wellbeing
Muscles
Recovery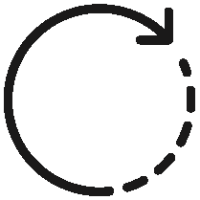 Supports recovery and muscle rebuild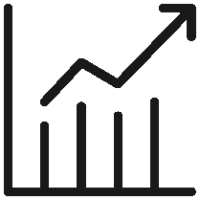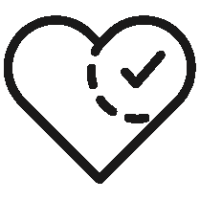 Easy and convenient protein boost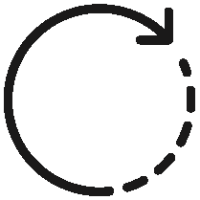 Supports recovery and muscle rebuild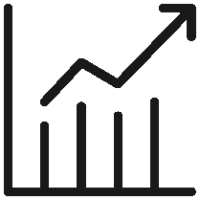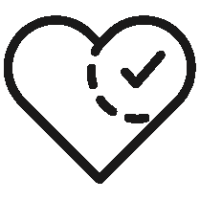 Easy and convenient protein boost
Why Choose?
High quality blend of whey, casein and soy protein
219 calories per serving
Can be used post-exercise and for day-to-day snacking
About Protein Bar
Protein Bars contain a blend of easily digestible proteins (20 grams per bar) in the form of whey, casein and soy protein. It is important to consume protein in close proximity to training sessions (i.e. before or after training) in order to maximize training adaptations.
Protein intake is often overlooked by endurance athletes. Protein Bars provide an appropriate quantity of high quality protein for before or immediately post exercise.
Benefits
Adapting to the demands of endurance training is facilitated by increased muscle protein synthesis whereby new proteins are made in our muscles after each training session. The muscle becomes reconditioned so that it can better withstand the physical demands during the next training session.
For optimal protein synthesis to occur, it is crucial that we consume high quality protein given that protein contains amino acids that make new proteins. Protein Bars contain a blend of easily digestible, quality proteins that act as a trigger to stimulate protein synthesis.
Informed Sport Registered
Our complete product range is developed using a world-class approach to banned substance testing, providing assurance for athletes. For more information on Informed Sport & our unique world class approach, click here.
Aim for 1-2 Protein Bars a day, consumed between meals, before and/or after a workout.
Designed as an easy and convenient way to help you meet your protein requirements whilst leading a busy and active lifestyle.
Nutrition Stats
| Typical Values | Per 100g | Per Serving 55g |
| --- | --- | --- |
| Energy | 1681kj/399kcal | 924kj/219kcal |
| Protein | 36g | 20g |
| Carbohydrates | 37g | 20g |
| of which sugars | 31g | 17g |
| Fat | 12g | 6.5g |
| of which saturates | 5.9g | 3.2g |
| Fibre | 1.9g | 1.1g |
| Salt | 0.6g | 0.3g |
Ingredients:
Protein Blend 25% (Calcium Caseinate (Milk), Hydrolysed Wheat Gluten, Whey Protein (Milk), Soy Protein, Sodium Caseinate (Milk)), Glucose Syrup, Chocolate 18% (Sugar, Cocoa Mass, Cocoa Butter, Emulsifier (Soy Lecithin)), Invert Sugar Syrup, Gelatine Hydrolysate, Soy Crisps (Soy Protein, Tapioca Starch, Salt), Palm Fat, Reduced Fat Cocoa Powder, Sunflower Oil, Flavours, Emulsifier (Soy Lecithin), Salt
Ottimo come supporto proteico sia in allenamento che nella vita quotidiana
Claudia
12/11/2022
Li mangio dopo allenamenti intensi. Ottimo Gusto!
Ricci
07/11/2022
Prima volta che le provo. Buono il gusto(per chi piace la menta). Ricoperta di cioccolato fondente, non rimane sullo stomaco. Ottima
Matteo
30/10/2022
Best tasting protein bar on the market
Mr Kevin O'Reilly
27/03/2022
buon sapore e buon prodotto. Peccato non lo vedo più nella lista
Fausto Bellagamba
16/03/2022
buono, confezione pratica
Marco Maria Aruffo
15/03/2022
Great price for a great tasting product.
Mrs janice bickerstaff
11/03/2022
Ottimo prodotto da gustare dopo allenamento
Andrea Vincenzi
08/03/2022
Love these bars! Great taste and easy to digest.
Michael Hunter
27/02/2022
Barrette semplicemente fantastiche
paolo
21/02/2022
Excellent taste and texture, I'm going to order some more. The mint ones are also great.
Mike C
15/02/2022
Tasty and always welcome.
Peter Lake
14/02/2022
Tasty bars, travel size, not always a long date on them. But they aren't dry and taste nice
jackie
12/02/2022
Ottimo prodotto
Massimo Marcuzzo
12/02/2022
Molto bene
GABRIELE
09/02/2022
Buonissime.
Federica
07/02/2022
buona consistenza e ben tollerati dallo stomaco
Andrea Angioletti
24/01/2022
Ottimo prodotto durante l'inverno d'estate un po meno
valerio Tirelli
02/01/2022
Tastes like after 8's!
Colin
21/12/2021
Very nice and super taste
ALEXIS KESTAS
19/12/2021