Performance Nitrate Powder Cherry Cola - 550g
Perfect for:
Dairy Free
Endurance
Gluten Free
Hydration
Nut Free
Vegetarian
Wheat Free
Save 30%
Special Price
£21.00
Was
£30.00
£2.10/serving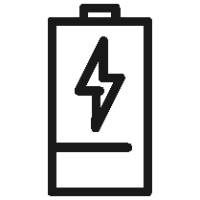 Improves exercise efficiency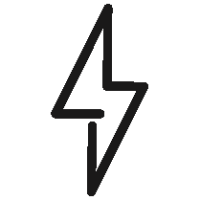 48g carbohydrates, 500mg nitrates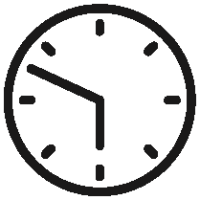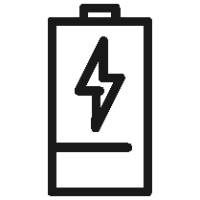 Improves exercise efficiency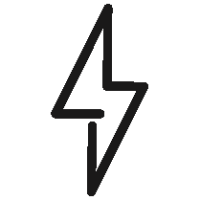 48g carbohydrates, 500mg nitrates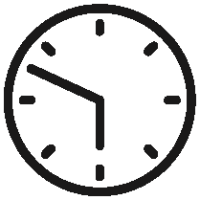 Why Choose?
Nitrate supplementation pre and during exercise improves muscle efficiency by reducing the oxygen cost of exercise.
199 calories per serving
Designed to be consumed as part of your nitrate loading strategy in the lead into an endurance event
About Performance Nitrate Powder
Performance Nitrate Powder is a carbohydrate energy drink with 48g carbohydrate and 500mg nitrates sourced from Amaranthus Leaf Extract. This unique source of nitrates provides a superior taste profile and delivers a higher nitrate dose compared to anything else on the market. Performance Nitrate Powder can contribute to carbohydrate and nitrate loading in the 1-3 days leading into an endurance event, taking 1000mg nitrates on these days.
Benefits
The determinants of performance in endurance sports can be categorised as:

Maximal oxygen uptake (VO2 max¬)
Lactate threshold (the point at which blood lactate increases above baseline levels)
Efficiency or economy (the oxygen required to produce a given running speed or cycling power output)
In populations with similar performance characteristics (VO2 max and lactate threshold), efficiency is a better predictor of performance. Essentially, those who can expand less energy and use less oxygen at higher workloads are likely to perform better.
Supplementing with sport nutrition products rich in nitrates can have a direct impact on efficiency and as a result improve performance.
For further information about the Science behind Performance Nitrates check out our article
Informed Sport Registered
Our complete product range is developed using a world-class approach to banned substance testing, providing assurance for athletes. For more information on Informed Sport & our unique world class approach, click here.
Add 55g (approx. 3 full scoops) of Performance Nitrate Powder to 350ml water and shake well.
Consume as part of a nitrate loading protocol in the 1-3 days prior to an endurance event, consuming 1g total nitrates per day on these days. Performance Nitrate Powder can also be used as a pre-event drink consumed 2-3 hours before the start time of an event.
Storage
Store in a cool, dry place out of direct sunlight. Food Supplements should not be used as a substitute for a balanced diet.
Suitable For
vegetarian
gluten-free
wheat-free
dairy-free
nut-free
Nutrition Stats
| Typical Values | Per 100g | Per 55g |
| --- | --- | --- |
| Energy | 1537kJ / 362kcal | 845kJ / 199kcal |
| Fat | 0g | 0g |
| of which saturates | 0g | 0g |
| Carbohydrate | 88g | 48g |
| of which sugars | 3.8g | 2g |
| Protein | 1.3g | 0.72g |
| Salt | 1.3g | 0.72g |
* Reference intake of an average adult (8400 kJ/2000 kcal)
Ingredients:
Maltodextrin, (Amaranthus Hypochondriacus) (8.27%), Flavouring, Emulsifier (Soy Lecithin), Salt, Flavouring, Acidity Regulators (Citric Acid, Malic Acid), Sweetener (Sucralose).
For allergens, including cereals containing gluten, see ingredients in bold.
Probably not for everyone but when in peak conditioning you can tell it works. So you know it feels like unlimited ability to go again after threshold efforts. In conjunction with nitrate rich foods and proper diet and rigorous conditioning. Yes you can tell! To bad it's been discontinued. I asked if sis had plans to replace the nitrate loading mix with something else and they replied no they don't see that happening. Try it before a race or century and do it right by starting it two days in advance. It's not something you can tell it works by just adding a little to your bottle. Follow the directions
Don Lambert
30/07/2022
It's been working so far seems to be very good stuff 🤙🚴
amateur cyclest/athlete
21/07/2022
dont know how best to use it.
Raymond Joubran
29/09/2021
Great product for pre-race events.
Lawrence Lauderman III
23/09/2021
Worked great
George
18/08/2021
SiS seems to always be pushing innovation with it's new products. I am excited to try this Nitrate powder and really excited to try the just released revamped Beta line which seems to be similar to Maurten gels but more advanced.
customer
19/07/2021