Peak Performance Football Pack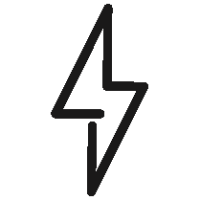 BOOST ENERGY DURING EXERCISE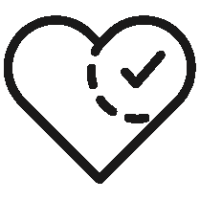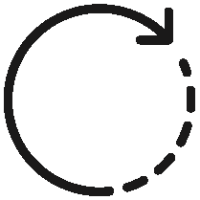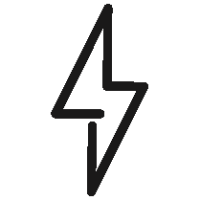 BOOST ENERGY DURING EXERCISE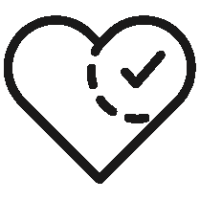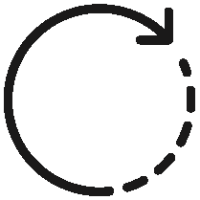 Why Choose?
Designed to meet all of your football training nutritional needs
18 key vitamins & minerals to enhance everyday wellbeing
Easily digestible and quick supply of carbohydrate
ABOUT THE PEAK PERFORMANCE FOOTBALL PACK
Unlike endurance sports, football consists of a high-intensity intermittent activity where players alternate between periods of standing still, walking, jogging, running and sprinting. From energy intake for training, to recovery post-match, we've put together the Peak Performance Football Pack to deliver the nutrients you need to help you perform optimally on your training and match days.
PERFORMANCE MULTIVITAMIN GUMMIES

Tasty and convenient, apple flavoured gummy developed specifically for athletes
8 key vitamins & minerals to enhanced everyday wellbeing
Improves nutrient intake, minimising illness and maximising training days
Boosts overall immune system
Suitable for Vegans
GO ISOTONIC GEL 60ML

Fast energy gel - no need for water
Provides a fast, convenient energy boost
22g of carbohydrate
The world's first isotonic energy gel to be clean in the mouth and easy to digest
Winner of the Queen's award for enterprise, this innovative product continues to be seen at the forefront by endurance athletes
Use during endurance sessions and events to help avoid flagging
Suitable for Vegans
GO HYDRO SINGLE TABLET

Simply drop in water to provide a high electrolyte drink
High in sodium to help promote hydration
When hydration is required without the added calories
Suitable for Vegans
SiS BOTTLE 800ML

Standard diameter fits in bicycle water bottle cages
Pre-marked powder levels for easy measuring
Soft rubber nozzle
Easy to grip bottle with ergonomic shape
Lockable valve for leak proof transport
BPA free & Dishwasher safe
The Peak Performance Football Pack includes:

1 x 30 gummies Performance Multivitamin Gummies
15 x 60ml GO Isotonic Energy Gels
20 x 4.2g GO Hydro Tablets
1 x 800ml SiS Bottle
(50% off the Peak Performance Football Pack + Free Delivery limited to one per customer. Select "Try Me" to receive your unique code and redeem at basket)
Benefits
Informed Sport Registered
Our complete product range is developed using a world-class approach to banned substance testing, providing assurance for athletes. For more information on Informed Sport & our unique world class approach, click here.
PERFORMANCE MULTIVITAMINS GUMMIES
Designed as a convenient and easy way to keep vitamin levels topped up. Consume 1 gummy per day.
GO ISOTONIC ENERGY GELS
Each GO Energy Isotonic Gel sachet contains 22 grams of carbohydrate. Depending on your sport or event, you should aim to consume 1-3+ gels every hour to reach a 60g-90g target intake. In some circumstances, such as cold weather, it may be necessary to consume more. Tear off the top of the packaging and squeeze the contents into your mouth as and when required.
Consume directly from packaging or combine with other SiS energy supplements to hit hourly 60-90g carbohydrate intake
GO HYDRO TABLETS
Simply add 1 Hydro tablet to 500ml of water and let it dissolve. Once prepared, consume within 24 hours. Do not consume more than 4 tablets per day.
Nutrition Stats
Performance Multivitamins Gummies Apple Flavour
| Also contains | Typical values per serve | % RI* per Serving |
| --- | --- | --- |
| Vitamin A (ug RE) | 120.0 | 15 |
| Vitamin D (ug) | 0.8 | 15 |
| Vitamin E (mg α-TE) | 1.8 | 15 |
| Vitamin K (ug) | 11.3 | 15 |
| Vitamin C (mg) | 12.0 | 15 |
| Thiamin (mg) | 1.1 | 100 |
| Riboflavin (mg) | 1.4 | 100 |
| Niacin (mg NE) | 2.4 | 15 |
| Vitamin B6 (mg) | 1.4 | 100 |
| Folic Acid (ug) | 30.5 | 15 |
| Vitamin B12 (ug) | 2.5 | 100 |
| Biotin (ug) | 7.8 | 16 |
| Pantothenic acid (mg) | 6.0 | 100 |
| Zinc (mg) | 1.5 | 15 |
| Copper (mg) | 0.2 | 15 |
| Selenium (ug) | 8.6 | 16 |
| Chromium (ug) | 40.1 | 100 |
| Iodine (ug) | 150.3 | 100 |
Ingredients: Water, Humectants (Maltitol, Sorbitol), Gelling Agent (Pectin), Flavouring, Acidity Regulator (Citric Acid), Vitamin C, Glazing Agents (Coconut Oil, Carnauba Wax), Corn Starch, Calcium Pantothenate, Colour (Copper complexes of Chlorophylls and Chlorophyllins), DL-α-Tocopheryl Acetate, Zinc Citrate, Nicotinamide, Pyridoxine Hydrochloride, Riboflavin, Thiamine Hydrochloride, Sweetener (Sucralose), Vitamin A Acetate, Copper Gluconate, Cholecalciferol, Cyanocobalamin, Phytomenadione, Chromium Picolinate, Potassium Iodide, Pteroylmonoglutamic Acid, Sodium Selenite, D-Biotin.
GO Isotonic Energy Gels Orange Flavour - other flavours may vary
| Typical Values | Per 100ml | Per Serving 60ml |
| --- | --- | --- |
| Energy | 613kj/144kcal | 368kj/87kcal |
| Protein | 0.0g | 0.0g |
| Carbohydrate | 36g | 22g |
| of which sugars | 1.0g | 0.6g |
| Fat | 0.1g | 0.0g |
| of which saturates | 0.0g | 0.0g |
| Fibre | 0.1g | 0.0g |
| Salt | 0.01g | 0.01g |
Ingredients:
Water, Maltodextrin (from Maize) (33%), Gelling Agents (Gellan Gum, Xanthan Gum), Natural Flavouring, Acidity Regulators (Citric Acid, Sodium Citrate), Preservatives (Sodium Benzoate, Potassium Sorbate), Sweetener (Acesulfame K), Sodium Chloride, Antioxidant (Ascorbic Acid)
GO Hydro Berry Flavour - other flavours may vary
| Typical Values | Per 100g | Per Tablet 4.2g |
| --- | --- | --- |
| Energy | 751kj/176kcal | 32kj/7kcal |
| Fat | <0.5g | <0.5g |
| of which saturates | <0.1g | <0.1g |
| Carbohydrates | 14g | 0.6g |
| of which sugars | 2.0g | <0.5g |
| Fibre | - | - |
| Protein | <0.5g | <0.5g |
| Salt | 20.7g | 0.87g |
| Vitamin B1 Thiamine | 4.8mg | 0.2mg |
| Vitamin B2 Riboflavin | 7.1mg | 0.3mg |
| Vitamin B6 | 9.5mg | 0.4mg |
Ingredients:
Citric Acid, Electrolytes 37% (Sodium Bicarbonate, Sodium Chloride, Calcium Carbonate, Potassium Chloride, Tricalcium Phosphate, Magnesium Carbonate), Sorbitol, Inulin, Colour (Beetroot Red), Natural Flavouring, Elderberry Powder (2.3%), Starch, Sweetener (Sucralose), Vitamins (Pyridoxine Hydrochloride, Riboflavin, Thiamin)