Beta Fuel Energy Chew - Lemon - 6 Pack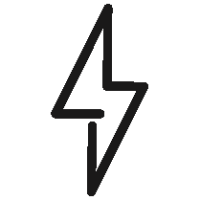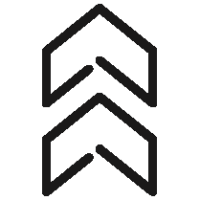 45g CARBOHYDRATES PER SERVING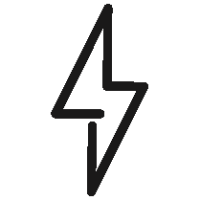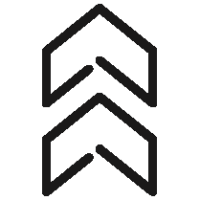 45g CARBOHYDRATES PER SERVING
WORLD-LEADING OPTIMISED BETA FUEL IN A UNIQUE CHEW BAR
Our Beta Fuel Dual Source Energy Chews deliver scientifically superior fuel in unique and satisfying chews. Part of an entire world-leading fuelling solution range that includes drinks and gels, they are super easy to consume and deliver 45 grams of carbohydrate to improve and maintain optimum performance.
WHY YOU SHOULD USE BETA FUEL DUAL SOURCE ENERGY GEL CHEWS
As an endurance athlete exerting your body for periods typically longer than two hours, you need to take in between 80-120g of carbohydrate per hour. Our Science in Sport Beta Fuel Dual Source Energy Gel Chews deliver 45g of fast carbs in a convenient and tasty chew, which have been optimised with a new ratio that enhances power output and increases carbohydrate usage efficiency without gastrointestinal discomfort.
NEW 1:0.8 RATIO REPLACES 2:1 RATIO
A 1:0.8 ratio of maltodextrin to fructose increases the percentage of ingested carbohydrate that is oxidized (known as efficiency) from 62% to 74% when compared with a ratio of 2:1
A 1:0.8 ratio of maltodextrin to fructose reduces self-reported symptoms of stomach fullness when compared with a ratio of 2:1
THE SCIENCE BEHIND BETA FUEL HAS EVOLVED
Through our Performance Solutions team, we've worked closely with elite athletes in the research and development of the new Beta Fuel range to bring you a scientifically superior fuel in a range of formats that allow you to use +17% more carbohydrate (O'Brien et al, 2013).
A ratio of 1:0.8 enhances exogenous CHO oxidation compared with 2:1 ratio by 17% (O'Brien et al) and 10% (O'Brien et al)
A ratio of 1:0.8 enhances mean power output during 10 maximal sprint efforts by 3% compared with 2:1 ratio (O'Brien et al)
A ratio of 1:0.8 increases % of ingested CHO that was oxidised (efficiency) from 62% (2:1) to 74% (1:0.8) (O'Brien et al)
A ratio of 1:0.8 reduces symptoms of stomach fullness and nausea when compared with a ratio of 2:1 (O'Brien et al)
HOW AND WHEN TO USE BETA FUEL DUAL SOURCE ENERGY CHEWS
Each chew bar contains 45 grams of carbohydrate. Depending on your sport or event, you should aim to consume 1-3 chew bars every hour during exertion to reach an 80g-120g target intake. In some circumstances, such as cold weather, it may be necessary to consume more. Simply tear open and remove the chew bars from the packet. They can be consumed as a bar or broken into individual chews, which each chew containing approximately 7 grams of carbohydrate.
Use alone or combine with other energy supplements from the Beta Fuel range to achieve hourly 80-120g carbohydrate intake.
Nutrition Stats
Typical Values
Per 100g
Per Serving 60g
Energy
1314kJ/310kcal
788kJ/186kcal
Fat
0.0g
0.0g
of which saturates
0.0g
0.0g
Carbohydrate
75g
45g
of which sugar
67g
41g
Fibre
3.7g
2.2
Protein
0.0g
0.0g
Salt
0.18g
0.11g
*Reference intake of an average adult (8400kj/2000kcal)
Ingredients:
Sugar, Water, Glucose Syrup, Fructose Syrup, Gelling Agent (Pectin), Flavouring, Acidity Regulator (Citric Acid), Corn Starch, Glazing Agent (Coconut Oil, Carnauba Wax), Colour (Turmeric Extract)
No allergens
Da provare!
Massimiliano
03/05/2023
Great products all around
John Ridge
11/04/2023
Ottimo prodotto, lo alterno al Beta Fuel in polvere, soprattutto nelle stagioni più fredde. Prezzo un po' eccessivo.
Alberto Soana
08/04/2023
Prodotto molto valido Molto digeribile anche durante lo sforzo
Luca
07/04/2023
Ottime se combinate con Beta Fuel drink
Baroni Leonardo
04/04/2023
Ottimo prodotto ma un po' caro… però la qualità si paga
WattAle
29/03/2023
Using these while cycling on my Wattbike. Seems to fuel me well for intense workouts of up to an hour. Taste is fine and it's a very convenient way of ingesting 45g of carbs quickly. Excellent product.
Will Quinn
03/01/2023
Good flavour and texture.
Mike Baldwin
06/12/2022
Eccellente
Guido Brandolini
12/07/2022
Provato per la prima volt, ATOMICO
Ilaria
12/07/2022
Avevo scelto gusto arancio e limone… ed è arrivato solo arancio
Massimo
11/07/2022
Barrette ottime
Stefano Sciulli
11/07/2022
Ottima scoperta
Cristian Mauri
10/07/2022
Danno giusta energia, gusto ok, facili da utilizzare.
Fabio Giani
07/07/2022
Uno dei migliori prodotti mai utilizzato
Gianluca Rota
26/06/2022
Tanti carboidrati in poco spazio. Molto buono sia il gusto che la sensazione in bocca.
davide berton
24/06/2022
Absolutely amazing
Beth Wilson
11/06/2022
Melt away and taste great
DAI ROBERTS
09/06/2022
Great energy product.
Tony
03/06/2022
Alta digeribilità e facile da prendere!!
Gabriele
26/05/2022