GO Electrolyte Tropical - 1.6kg
Perfect for:
Nut Free
Vegan
Wheat Free
0% Off
Special Price
£28.99
Was
£28.99
£0.72/serving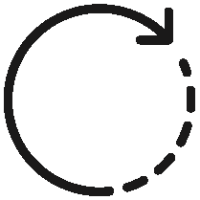 Delivers energy and promotes hydration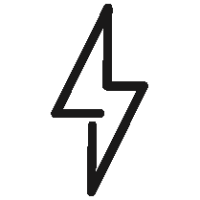 36g carbohydrates, 20 mmol/L sodium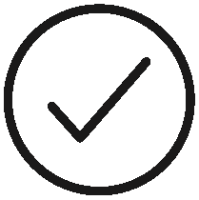 Informed Sport accredited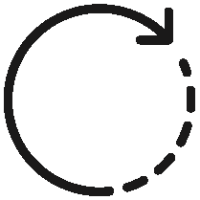 Delivers energy and promotes hydration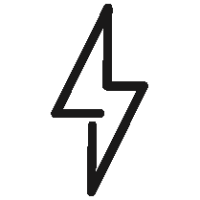 36g carbohydrates, 20 mmol/L sodium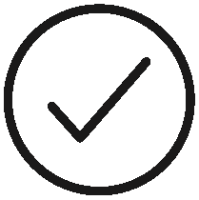 Informed Sport accredited
Why Choose?
Advanced formulation delivering carbohydrates and electrolytes
146 calories per serving
Perfect for use during exercise
About GO Electrolyte
GO Electrolyte (Tropical) contains a blend of an easily digestible and quick supply of carbohydrate as well as electrolytes (such as sodium) that promote optimal hydration.
A combination of energy sources and electrolytes enhance your body's ability to absorb water during exercise, maintain your endurance performance and protect against cramp. The product is mixed at appropriate concentrations of carbohydrate (36 grams as a 6% solution), sodium (20 mmol/L) and fluid (500ml serving) in order to achieve the combined aims of energy and hydration.
Benefits
Both carbohydrate depletion and dehydration are two of the major causes of fatigue in endurance exercise. A common mistake made by endurance athletes is to consume too much or too little carbohydrate at inappropriate concentrations, causing lack of carbohydrate absorption or gastrointestinal problems.
In addition to ensuring optimal carbohydrate stores and hydration status before exercise, delivering additional carbohydrate and fluid during exercise is known to improve performance, race times and delay the onset of fatigue. The specific formulation of SiS GO Electrolyte represents a strategic approach to offset the negative effects of carbohydrate depletion and dehydration on your performance.
Informed Sport Registered
Our complete product range is developed using a world-class approach to banned substance testing, providing assurance for athletes. For more information on Informed Sport & our unique world class approach, click here.
Suitable For: Vegans, Vegetarians, Lactose free, Gluten Free, Wheat Free, Nut Free, Soya Free
Drink 500ml every 45-60 minutes of exercise or as required.
Once prepared, consume within 24 hours.
Simply add 40g of GO Electrolyte (2 scoops = 40g) to 500ml of water in a bottle & shake well ensuring the lid is firmly closed
Suitable For
vegan
wheat-free
nut-free
Nutrition Stats
Typical Values
Per Serving (40g)
Per 100g
Energy
619kj/146kcal
1547kj/364kcal
Protein
0.0g
0.0g
Carbohydrate
36g
91g
of which sugars
6.7g
17g
Fat
0.0g
0.0g
of which saturates
0.0g
0.0g
Fibre
0.0g
0.0g
Salt
0.5g
1.3g
VITAMINS & MINERALS (% RDA)
Calcium
27mg (3%)
66mg (8%)
Magnesium
5mg (1%)
13mg (4%)
Potassium
60mg (3%)
150mg (8%)
Ingredients:
Carbohydrate mix (92%) (Maltodextrin (from Maize), Fructose), Citric Acid, Electrolytes (2%) (Sodium Chloride, Calcium Lactate, Potassium Chloride, Sodium Citrate, Magnesium Citrate), Natural Flavouring, Sweetener (Aspartame). Contains a source of Phenylalanine
Love the taste
Gwyneth
03/12/2023
Ottimo prodotto da sciogliere nella borraccia
Matteo
02/12/2023
Excellent product.
Tony
13/11/2023
Brilliant taste
Gwyneth
08/11/2023
Glucosalino di alta qualità , e di ottimo gusto
Luca Belpassi
06/10/2023
Great price easy to use taste is fine never left to much residue in bottle seems to do what it should . SIS is always my go to
PJB
04/10/2023
Incredible tasty and easy to mix / drink Highly recommended Thanks
Kenny
30/09/2023
Ottimo prodotto veramente
Michele Coelli
21/09/2023
My favourite flavour! And I find keeps me hydrated on long rides.
Ian D. Wright
02/09/2023
My go to Sports drink for cycling, easy to make up into a drink. I enjoy the various tastes, and usually have a different flavour on each occasion I purchase a replacement supply. For me the 1.6 Kilo pot offers best value.
100weight
25/07/2023
Utilizzati per la prima volta in gara e sono rimasto stupefatto dall'ottimo sapore e dalla sensazione rinfrescante che lascia. Un ottimo prodotto
fabio caratelli
25/05/2023
Un classico
Massimiliano
03/05/2023
Great stuff.
william rawsthorne
28/04/2023
il mio gusto preferito ottimo
pasquale cocchiola
13/04/2023
Very good product done what it does on the tub
Callum Pollington
18/07/2022
Refer to the orange report.
Customer
06/07/2022
Very easy to use product, essential for those long days in the saddle where fast absorbing carbs are needed. Product mixes well in water and doesn't have a grainy residue like other brands. Flavours I have tried are orange and tropical, both are not offensive and I'd call a safe play if you were unsure on what to get. I will continue to use this as a staple of my cycling training and for sporting events
Anthony Portlock
01/07/2022
Perfect! Really great product and something I use regularly as a personal trainer
Allen
22/06/2022
Great product and value.
Neil Munro
10/06/2022
Products great sis service disappointing
Jam bo
01/06/2022