GO Energy + Electrolyte Gel - 30 Pack - Raspberry
0% Off
Special Price
€75.00
Was
€75.00
Ideal for intense activity with higher sweat rates & a need for energy.
30 pack of energy gels in Raspberry Flavour with added electrolytes for fast energy and to aid hydration.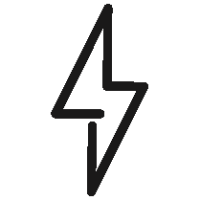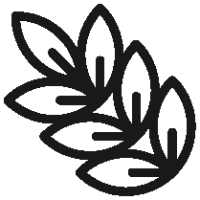 22g carbohydrates, 118mg sodium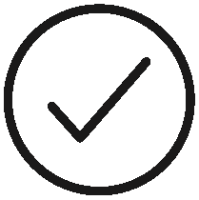 Informed Sport accredited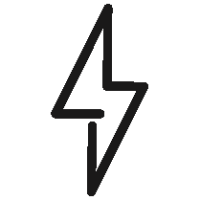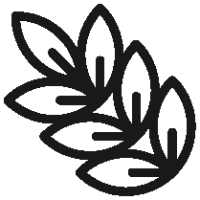 22g carbohydrates, 118mg sodium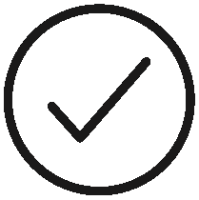 Informed Sport accredited
Why Choose?
Designed for long or warm exercise sessions
87 calories per serving
Formulated with key electrolytes, to replace those lost via sweating
About GO Energy + Electrolyte Gel
The SiS GO Energy + Electrolyte gel (Raspberry) builds on the established science of the SiS GO Isotonic Energy gel, the world's first and only truly isotonic energy gel.
The gel not only delivers a rapid supply of easily digestible carbohydrates (22 grams) for energy, but also provides 118mg sodium, 9.5mg potassium and 1.5mg magnesium per gel.
Informed Sport Registered: Our complete product range is developed using a world-class approach to banned substance testing, providing assurance for athletes. For more information on Informed Sport & our unique world class approach, click here.
Aim for 1 x GO Energy + Electrolyte Gel and 2 x GO Isotonic Energy Gels per hour during exercise lasting over 90 minutes
Can also be consumed pre-exercise to ensure electrolytes are available for fluid absorption
Simply tear off the top of the packaging and consume
Nutrition Stats
| Typical Values | Per 100ml | Per Serving 60ml |
| --- | --- | --- |
| Energy | 617kj/145kcal | 370kj/87kcal |
| Fat | 0.0g | 0.0g |
| of which saturates | 0.0g | 0.0g |
| Carbohydrates | 36g | 22g |
| of which sugars | 1.2g | 0.7g |
| Protein | 0.0g | 0.0g |
| Fibre | 0.0g | 0.0g |
| Salt | 0.5g | 0.3g |
Ingredients:
Water, Maltodextrin (From Maize), Natural Flavour, Salt, Gelling Agents (Gellan Gum, Xanthan Gum), Acidity Regulators (Citric Acid, Sodium Citrate, Malic Acid), Sweeteners (Acesulfame K, Sucralose), Preservatives (Potassium Sorbate, Sodium Benzoate), Potassium Chloride, Magnesium Citrate
Giusta integrazione di energia
giuseppe Pagani
05/07/2023
molto pratico per un veloce utilizzo
Mauro Merli
27/06/2023
Great product and great taste!
Louis Gamito
04/06/2023
è un prodotto che sto usando da qualche anno e continua a stupirmi ogni volta
Massimo
19/05/2023
quando fa caldo non se ne può fare a meno ottimo prodotto
pasquale cocchiola
13/04/2023
Prodotto fantastico provato e riprovato più volte
fabio schiavo
19/03/2023
Integratore salino molto utile
Cliente
07/03/2023
Utilissimo ultimi km dopo tanti km
roberto benedetti
13/02/2023
Buon gusto e reintegra sali
Matteo
15/12/2022
Ottimi e pratici
Mauro Merli
18/11/2022
Always use their energy gel!
Letizia Morandi
17/11/2022
Ottimo sapore.. ottimo prodotto
annie
03/10/2022
Credo siano eccezionali come integratori durante l'attività
GIUSEPPE OLIVADESE
31/08/2022
ottimo prodotto..non lega la bocca come altri..top
Roberto Barisciano
25/06/2022
Gel di buon gusto e perfetti per giri di lunga durata
Tiziano
28/05/2022
Ottimo prodotto
customer
22/05/2022
Valido e ormai consolidato aiuto durante la mia attività sportiva in bici.
Massimiliano Maurizi
09/12/2021
Fenomenale e buona
Guest
06/12/2021
Dopo aver provato negli anni tanti prodotti, ritengo che i gel sis siano i migliori sul mercato: assolutamente ben digeribili, si sente la loro assunzione in termini di energia nelle prove di endurance. L'attenzione di Sis nella ricerca si vede e si tocca con mano. Gli elettroliti presenti conferiscono al prodotto un sapore leggermente salato, ma che non disgusta e che si rivela piacevole
Michele
03/12/2021