Rego Rapid Recovery Powders
About REGO Rapid Recovery Powder
SiS REGO Rapid Recovery is a complete recovery product to be consumed immediately after exercise. Containing a blend of carbohydrate (22g), protein (20g) and electrolytes with vitamins and minerals REGO Rapid Recovery is also an ideal food supplement to help you meet your macro-nutrient needs.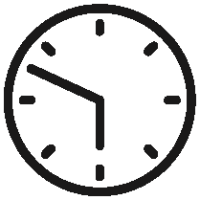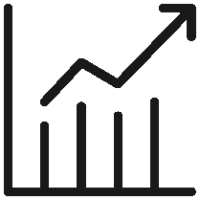 22g carbohydrates, 20g protein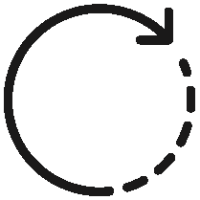 Complete recovery product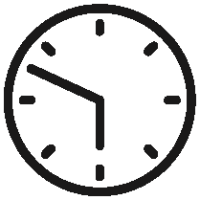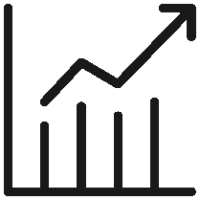 22g carbohydrates, 20g protein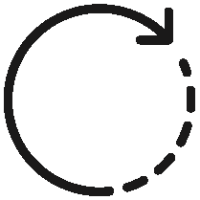 Complete recovery product
Why Choose?
About REGO Rapid Recovery Powder
SiS REGO Rapid Recovery is a complete recovery product to be consumed immediately after exercise. Containing a blend of carbohydrate (22g), protein (20g) and electrolytes with vitamins and minerals REGO Rapid Recovery is also an ideal food supplement to help you meet your macro-nutrient needs.
Rapid replenishment of your glycogen stores and the provision of protein helps you to get the most from your training and prepare you for your next session.
Ideal for lactose intolerant individuals
BBE: Minimum 6 Months+
Food supplements should not be used as a substitute for a varied diet.
Keep out of the reach of children.
Benefits
Carbohydrate is your body's main fuel for moderate to high intensity exercise. During training and competition, our bodies can absorb around 60g of carbohydrate per hour, meaning that demand will outstrip the supply of energy. This shortfall is met by using your glycogen stores, which must be replenished post exercise so you are able to perform well in your next session.
REGO Rapid Recovery contains high quality protein with a complete amino acid profile enhanced by the addition of 2g of Leucine. A vitamin and mineral profile has also been included to support the recovery process by contributing to normal muscle function and protein synthesis
Informed Sport Registered
Our complete product range is developed using a world-class approach to banned substance testing, providing assurance for athletes.
Suitable For: Vegetarians, Lactose Free, Gluten Free, Wheat Free, Nut Free
Flavours:
Rego Rapid Recovery 1.6kg - Chocolate
Rego Rapid Recovery 1.6kg - Strawberry
Rego Rapid Recovery 1.6kg - Vanilla
Rego Rapid Recovery 1.6kg - Banana
REGO Rapid Recovery is designed to be consumed within 30 minutes post-exercise and not mixed with milk as it will slow down the absorption rate.
We recommend not to exceed more than three servings per day. Food supplements should not be used as a substitute for a varied diet.
Add 50g (approx. 3 full scoops) to 500ml of water in a shaker or bottle and mix well, ensuring the lid is firmly closed.
Suitable For
vegetarian
gluten-free
wheat-free
dairy-free
nut-free
Nutrition Stats
VITAMINS AND MINERALS %RDA


| Typical Values | Per Serving (50g) | Per 100g |
| --- | --- | --- |
| Energy | 782kj/184kcal | 1564kj/368kcal |
| Protein | 20g | 40g |
| Carbohydrate | 23g | 46g |
| of which sugars | 5.1g | 10g |
| Fat | 1.3g | 2.6g |
| of which saturates | 0.2g | 0.4g |
| Fibre | 0.3g | 0.6g |
| Salt | 1.0g | 2.0g |
| Vitamin D | 1.0ug (20%) | 2.0ug (40%) |
| Vitamin E | 2.8mg (23%) | 5.6mg (46%) |
| Vitamin C | 24mg (30%) | 48mg (60%) |
| Thiamin | 0.5mg (45%) | 1.0mg (90%) |
| Riboflavin | 0.6mg (42%) | 1.2mg (84%) |
| Niacin | 7.3mg (45%) | 14.6mg (90%) |
| Vitamin B6 | 0.8mg (57%) | 1.6mg (104%) |
| Folic Acid | 50ug (25%) | 100ug (50%) |
| Vitamin B12 | 0.4ug (16%) | 0.8ug (32%) |
| Biotin | 18ug (36%) | 36ug (62%) |
| Pantothenic Acid | 1.5mg (25%) | 3.0mg (50%) |
| Potassium | 300mg (15%) | 600mg (30%) |
| Magnesium | 57mg (15%) | 114mg (30%) |
| Iron | 2.4mg (17%) | 4.8mg (34%) |
| Zinc | 2.0mg (20%) | 4.0mg (40%) |
| Iodine | 23ug (15%) | 46ug (30%) |
Ingredients:
Carbohydrate mix (46%) (Maltodextrin (from Maize), Fructose), Protein (46%) (Soy Protein Isolate), Electrolytes (3%) (Sodium Chloride, Potassium Chloride, Calcium Lactate, Magnesium Oxide), Natural Flavourings, L-leucine, Emulsifier (Soy Lecithin), Thickener (Xanthan Gum), Colour (Beetroot Red), Vitamins & Minerals (Ascorbic Acid, Nicotinamide, Alpha Tocopheryl Acetate, Ferric Pyrophosphate, Zinc Sulphate, Calcium Pantothenate, Pyridoxine Hydrochloride, Riboflavin, Thiamin Mononitrate, Calcium Citrate, Folic Acid, Potassium Iodide, Biotin, Vitamin D3, Cyanocobalamin), Sweetener (Sucralose).
Ottimi per il recupero e buon sapore
Nicola Carratù
03/10/2018
I prodotti SYS sono davvero ottimi.
David PICCINATO
01/10/2018
Ottimo prodotto per il recupero post allenamento.
riccardo baldi
01/10/2018
Weekly days using this but mixed well and tastes great (chocolate).
NegativeAL
25/10/2023
Buon prodotto
Andrea Canani
24/10/2023
Great service and product.
GG
17/10/2023
Seems to work for me. I have less muscle aches the next day when I have a Rego shake after a ride or run.
Sharon Bettesworth
03/10/2023
Great product
janine jacobs
21/09/2023
buon prodotto
Walter Grigis
03/09/2023
Really good after a hard ride or workout, stops me getting cramp at night! Really like the chocolate flavour!
Ian D. Wright
02/09/2023
Have used it before and know how it works.
David Harrison
04/08/2023
very good as always
ANDREAS SIDERIS
03/08/2023
Quality product
Adrian Hill
27/07/2023
Great product
Amanda Nasse
20/07/2023
A good recovery drink after racing
Brian Payton
17/07/2023
Does the job.
George
09/07/2023
My favourite recovery drink bar none and I have tried them all.
Jason Gould
29/06/2023
SIS Products really work for me
Dave
22/06/2023
Great tasting recovery drink that you actually look forward to drinking after a workout or race unlike some products that taste repulsive!
Martin Cairns
03/06/2023
This product has definitely helped me recover faster after football. It tastes great and give the body everything it needs after a gruelling workout. My only negative is it's a bit pricey.
Customer
01/06/2023
Great product , bit pricey free delivery would be nice for loyal customers.
Perry
27/05/2023
Really enjoy this
Ali Stanley
27/11/2023
Compro questo prodotto da anni a. Non mi ha mai deluso e continuerà acquistarlo.
Alessandra Tonucci
01/11/2023
Prima volta che uso questo tipo di prodotti e mi sto trovando bene
Andrea
21/10/2023
OTTIMO SAPORE INDISPENSABILE DOPO WORK OUT IMPEGNATIVI
Bisceglia Massimo
04/10/2023
Buon prodotto post gara aiuta a recuperare più in fretta
Omar Minetto
25/09/2023
Qualità top, gusto migliorabile
elisa f.
15/09/2023
Excellent products
Dennis Crosby
12/09/2023
The product is good as a recovery drink, taste is a bit greasy for chocolate.
Rob Harris
11/08/2023
I use after every hard ride - and the chocolate even tastes like it should!
KEITH
14/07/2023
Buon prodotto per il recupero dopo un'intensa attività fisica.
Iacopo
10/06/2023
Ottimo prodotto per il recupero
Mirko Vecchi
06/06/2023
Ottimi prodotti
Davide Sartori
06/06/2023
Easy to mix decent taste and seems to work
Andrew
03/05/2023
Great for recovery after workout. Highly recommend.
david
30/04/2023
Needs a good shaker bottle otherwise great product
Mark Sharpe
15/04/2023
Top recupero
ETTORE PORCARI
11/03/2023
Ottimo prodotto per allenamenti e gara.
Giulio
26/02/2023
good product
james wright
13/02/2023
Not as chocolatey as I thought it would be and doesn't mix as easily as other products that I've tried, but it will work for me nonetheless 🤓
Mark
17/12/2022
I am using it more than 3 years and def have seen it working in action. Noticed I feel much more tired and without energy when not using it.
ALEX ATHANASOPOULOS
14/11/2022
Ottimi prodotti prezzi un po troppo alti
Consalvo Traviglia
01/12/2023
Ottimo prodotto
Edoardo Orelli
22/09/2023
The product is good tastes great but has become very expensive
Geoffrey Myatt
05/09/2023
Great taste, mixes brilliantly. No full feelings when consumed. Always try to but when it's on offer.
Nick J, Swansea
04/09/2023
Ottimo prodotto che mi aiuta moltissimo nel recupero
GIAN PIERO ANTONIONI
05/07/2023
Ottimo per il recupero, il gusto cioccolato /arancia molto buono .
COSTANTINO AGAZZI
15/05/2023
Very good product done what it does on the tub
Callum Pollington
18/07/2022
Ottimo per il recupero.
Sandro
12/06/2022
Always train better the following day thanks to the recovery.
Mr Tom Holden
10/06/2022
Un altro must SiS: dopo un'uscita lunga e/o intenza, reintegra le nostre scorte e nutre le fibre muscolari con il giusto apporto di carboidrati, proteine e un p di aminoacidi. Idelae dopo uscite lunghe. Personalmente, al posto dell'acua, se l'uscita è stata oltrechè lunga intensa, utilizzo del latte di soia o di riso a cui aggiungere il Rego. Sono, tra l'altro, anche buone.
Corrado Saurin
03/06/2022
Happy with the product as I can see the change
Richard Thomas
30/05/2022
Fondamentale work out !! Si sente la differenza, contribuisce al recupero in termini di qualità e tempo.
Bruno Salvatelli
30/05/2022
Ottimo.gusto nuovo
Francesco
22/05/2022
Recovery n1
Giacomo Giacobbi
20/05/2022
Prezzo alle stelle. Nn vale quanto descritto.
Tiz Lai
02/04/2022
Great product, always take after a cycle or run for recovery
Ryan Rudge
20/03/2022
I run most days and always use this after a run of 60 minutes + as I find it really helps me recover in time for my next session. Top produce, tastes good and works.
Guy Hudson
11/03/2022
Very tasty and helped my recovery quickly
Rhys Pudsy Pullin
11/03/2022
Legs ache day after a workout? Try this helps recovery and improvement.
David P
05/03/2022
tastes great and mixes well rapid recovery it is.
mtbste
03/12/2023
xxxxxxxxxx
An Grundy
02/11/2023
Gradevole da bere dopo una gara o un allenamento, ti aiuta a recuperare molto in fretta
Massimo Pozzi
25/10/2023
Great tasting and great for recovering after intense run workouts.
Pierre Ferre
23/10/2023
Best protein out there
Joe Armstrong
08/10/2023
👍🏻⭐️⭐️⭐️⭐️⭐️
Jimmy G
03/10/2023
Deffinatly need a blender to get the best texture from this prefer vanilla flavour. But this wasn't on offer at time.
Tim Marshall
27/09/2023
Use regro after every ride, banana and the strawberry both taste nice and smooth
Jinks, Nigel
17/09/2023
Mixes well and nice taste
N MATTHEWS
05/09/2023
Great product, something to look forward to after your run.
Stan Whitehead
02/08/2023
I love REGO Rapid Recovery Protein Powder as I am lactose intolerant and I found it difficult to find a product of this nature without milk whey. Flavour is nice and the powder mixes well with the water.
LG
18/07/2023
Top class and very effective
Richard Preston
01/06/2023
Enjoy the taste and texture of this product (Strawberry Rego) Simple to prepare, which I do prior to my activity (Cycling) and it hits the spot nicely on the completion of my exercise..
100weight
27/05/2023
Ottima qualità
Maurizio Guardafreni
12/05/2023
Super easy to use, tastes great and competitive price too.
Linda Dewhurst
11/05/2023
Does what it says on the tub
Michael Cooke
10/05/2023
Very effective recovery. Taste is a bit grainy, but not off putting.
Joe Dunlop
07/05/2023
Really nice tasting product & a good amount of protein per serving.
Ryan Thompson
04/05/2023
Tastes nice and definitely helps with recovery after long training sessions
Vizsla
01/12/2023
Per il recupero, un mix a cui affidarsi senza dover giocare a fare il piccolo chimico con proteine, amminoacidi ecc. Facendo qualche esperimento con e senza il suo utilizzo la differenza sul giorno dopo è notevole. Il gusto migliorabile...ma so di gente che lo ama.
R.P.
30/11/2023
Really enjoy this
Ali Stanley
27/11/2023
Good recovery product which I use after strength training in the gym and exercise
Mike Edwards
21/11/2023
Proteine ottime
alex Cecconi
20/11/2023
Rego e molto efficace per il recupero, ottimo prodotto
ALFREDO SEPIELLI
12/11/2023
Great product works well for a top athlete like myself
Ricki Finning
03/11/2023
Really great recovery product
Bill .S
27/10/2023
Qualità e sapore ottimo, a mio avviso un pochino costoso.
ALFREDO SEPIELLI
14/10/2023
Prodotto completo e gustoso per recuperare al meglio
Luca Belpassi
06/10/2023
I've used SIS products for more than 20 years. First as an edurance runner and now as a 'gym' user (strength+edurance+power). Also used products as a Mountain Leader. They are first class and do what they are supposed to do. Recovery formula makes a huge difference to training. Energy gels used prior to training to ensure training at full capacity. Caffeine gels used as 'emergency' safeguards when out in mountains.
Dr Fear
06/10/2023
Good quality product.
Robert Quick
16/09/2023
Good product and quite tasty.
Howard Burnett
13/09/2023
Great taste and a smooth texture and easy to drink and prepare
N MATTHEWS
05/08/2023
Va miscelato bene per no. Fare grumi ma poi prorotto ottimo
Andrea
16/07/2023
Tutto davvero super
Rg
05/07/2023
Ottimo prodotto
Davide Sartori
06/06/2023
Loved the product. Stops me eating a 'scabby horse' when I get back from an early morning ride before breakfast. Will definitely order a bigger size that provides better value for money
Michael Maynard
23/05/2023
Can't give an accurate answer as only used it once so far, it's quick and easy to make, got the strawberry and it tastes horrible ( some people will like the taste, just my opinion ) dose what it say on the bottle, will get banana flavour next time
Stuart Burns
10/03/2023
A must to enable athletes to consistently perform
Gary Morgan
08/03/2023
Easy to use excellent taste
Jon Rickards
08/10/2023
This product tasted nice in the Strawberry flavour and is easy to drink.
Richard Fitch
28/09/2023
It's a great way to replenish electrolytes after a workout and tastes great too
Joanne McGuire
24/09/2023
Great but very expensive
Rod
22/09/2023
I use this after every serious workout, if helps with recovery,I'm 61, and I can carry on with my programme.
Customer
05/09/2023
Tastes absolutely disgusting. Bought a large strawberry container. Mixed as instructed but hated the taste. Now gone in bin. Expensive error.
DH Basingstoke
01/08/2023
Good product when I get it
david
01/07/2023
Best value for money and tasting vegan friendly recovery protein on the market
Andy
17/07/2022
really good recovery drink helps avoid that day 2 ache
Andy P
30/05/2022
Great my go recovery drink
Paul
28/05/2022
Love the strawberry flavour, great taste
Stan Whitehead
24/05/2022
This is my favourite product. The Strawberry is always good, second is chocolate. The vanilla can be average. Not tried the banana yet as I always buy the largest tubs. Need to try banana before a high level of purchase, can be more of a mood thing.
ken haigh
19/05/2022
Quickly recovers the body Can use it even if you're from bodybuilding background
Indra dev Gharti magar
25/03/2022
This stuff is great & I've been using it all season
Sean Hicks
24/03/2022
Love strawberry flavour. My go to after workouts drink.
Deniss K
19/03/2022
Great value for money
Simon
18/03/2022
Use the strawberry flavour straight after long runs and feeling it really helps until I can eat. Rather tasty too!
Geoff
18/03/2022
Excellent product. Feel like this really helps me with my recovery
ANDREW BROOKSHAW
15/03/2022
Does what it says on the tin
CRAIG DOUGLAS
09/03/2022
Have a drink after your workout and stop your legs screaming. Perfect.
David P
05/03/2022
Easy to mix and drink. Mixes easily and the flavour is nice
N MATTHEWS
03/12/2023
Best tasting Banana recovery drink on the market
Bernie Reygate
11/11/2023
Good product that I use regularly. A little powdery when mixed but not over the top.
C ROBERTS
19/10/2023
Lo uso da tempo e lo trovo ottimo.
Andrea Frigerio
25/09/2023
Both the strawberry and banana taste good
Jinks, Nigel
17/09/2023
Prodotto molto efficace per un rapido recupero dopo un allenamento intenso
Roberto Bertinelli
14/09/2023
Love it great taste and texture great recovery
customer
13/09/2023
Great taste, great nutrition product
Chris
12/07/2023
Love it after a ride.
Edward Scott
14/05/2023
been using Rego for many years and like all the flavours. Never had any problems with Rego. Always use my post race / training session protein drink
Alan Jackson
01/05/2023
Use regularly, good product
N MATTHEWS
30/03/2023
Have used this for years. Just the ticket to recover after a long hard ride.
js
29/03/2023
Have been using this for some time now and have been pleased with the results. It has enabled me to train several times a week and recover well in between sessions.
John Archer
29/03/2023
Ottimo mi ritengo soddisfatto
carlalberto meroni
22/03/2023
Love it great product
customer
21/03/2023
Alles super
Marion Reichsigl
11/03/2023
Rego rapid recovery lo trovo uno dei migliori prodotti per il recupero post allenamento dal gusto gradevole e di facile assimilazione.
antonello Di Santo
02/03/2023
Molto buono
carlo s
27/01/2023
Great product , allows me to train longer with shorter intervals , i've tried many & this one is the best out there & easy to drink
MR MARK TILSTON
24/12/2022
🔝🔝🔝🔝🔝🔝🔝🔝🔝🔝🔝🔝
Simone Mazzocco
08/12/2022
strawberry and vanilla high quality after ride nutrition.
mtbste
03/12/2023
Excellent after exercise
Kathleen
03/12/2023
I use this product after every run. Highly recommended.
MR J ORDEN
02/12/2023
It actually works, beets a banana!
Mark Sharpe
12/10/2023
Brilliant taste and super smoothie Highly recommended
Kenny
30/09/2023
Prodotto completo
Roberto Borgonovo
16/09/2023
Have used this for years, think it's great for aiding recovery.
Linda Dewhurst
17/08/2023
Il miglior prodotto post running gusto buonissimo sembrano biscotti
Marco
13/07/2023
As good as always
Dr Mike
02/07/2023
Great stuff, haven't found anything better.
Astrid Sasse
08/06/2023
Prodotto n.1 per il recupero senza questo non si recupera a dovere se ti alleni a dovere
Marco
25/05/2023
Been using Rego for a long time now after training and race runs. I like all the flavours for the great taste and benefits of a protein drink after all runs no matter how short or long
Alan Jackson
12/05/2023
Reduces DOMs for me. Give it a go.
Andy
09/05/2023
Great taste
Simon LONGMAN
04/04/2023
Prodotto eccezzionale per il recupero muscolare
ALESSANDRO CIAPPELLANO
01/03/2023
A decent tasting flavour and good results so far
Dave Cash
08/02/2023
Gusto non piacevolissimo. Prodotto ben bilanciato e completo come Recovery ma per me anche eccessivamente saziante , quasi più un pasto sostitutivo che un integratore di recupero.
aschieri simona
04/01/2023
Ancora da provare, anche se per esperienza sui gel sono rimasto deluso!!!
Carlo
02/01/2023
Gusto ottimo, prodotto efficace!
NICOLE VALERI
17/12/2022
Eccellente prodotto per il recupero post attività fisica.
cesena
04/12/2022