GO Energy + Caffeine Gel Cola - 6 Pack
Perfect for:
Dairy Free
Energy
Gluten Free
Nut Free
Vegan
Wheat Free
Fast energy with 75mg Caffeine for a mental & physical boost.
Cola flavoured energy gel in easy to open packaging, perfect for when you're on the move.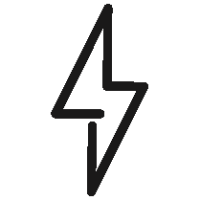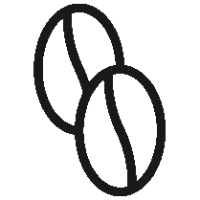 22g carbohydrates, 75mg caffeine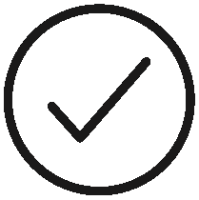 Informed Sport accredited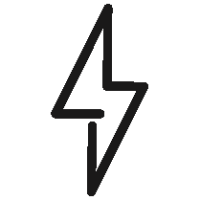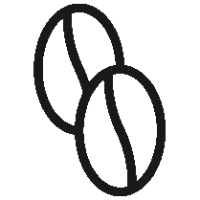 22g carbohydrates, 75mg caffeine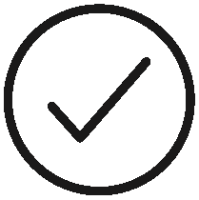 Informed Sport accredited
Why Choose?
Designed for high intensity races and long days on the road
85 calories per serving
Clinically proven to improve performance when taken 30 minutes before exercise
About GO Energy + Caffeine Gel
Cola flavoured energy gel with added caffeine (75mg) for a mental & physical boost - 6 pack.
About SiS GO Energy + Caffeine Gel
The SiS GO Energy + Caffeine Gel 75mg builds on the established science of the SiS GO Isotonic Energy gel, the world's first and only truly isotonic energy gel.
This product provides 21g of carbohydrate and 75mg of caffeine per gel (Cola flavour). Ideal for high intensity races and long, tough days on the road. Caffeine has been repeatedly shown to improve performance by lowering your perception of effort by providing a boost just when you need it.
SiS GO Energy + Caffeine is clean in the mouth and easy to digest. For when you want an energy boost, but want the benefits of caffeine too. Use before or during sport for added physical and mental focus when you want to get an edge.
Informed Sport Registered: Our complete product range is developed using a world-class approach to banned substance testing, providing assurance for athletes. For more information on Informed Sport & our unique world class approach, click here.
Consume 1 gel 30 minutes before short, intense exercise to provide mental stimulation for the exercise ahead - Perfect when you need an energy and mental boost quickly
Simply tear off the top of the packaging and consume
Nutrition Stats
| Typical Values | Per 100ml | Per Serving 60ml |
| --- | --- | --- |
| Energy | 594kj/142kcal | 356kj/85kcal |
| Protein | 0.0g | 0.0g |
| Carbohydrate | 35g | 21g |
| of which sugars | 1.2g | 0.7g |
| Fat | 0.0g | 0.0g |
| of which saturates | 0.0g | 0.0g |
| Salt | 0.1g | 0.04g |
| Caffeine | 125mg | 75mg |
Ingredients:
Water, Maltodextrin (from Maize) (33%), Natural Flavouring, Gelling Agents (Gellan Gum, Xanthan Gum), Acidity Regulators (Citric Acid, Sodium Citrate), Caffeine (75mg), Preservatives (Sodium Benzoate, Potassium Sorbate), Sweetener (Acesulfame K, Sucralose), Sodium Chloride, Antioxidant (Ascorbic Acid)
Good for me
customer
25/12/2022
Great gel with Caffeine, I use to give a boost in performance in last 5 miles of race
Alan Jackson
04/12/2022
Not too bad tasting for a caffeine gel and does everything you want it to
Gareth
14/11/2022
Always gives me endurance over the shorter races.
Don Johnson
14/11/2022
Taste good
Adam Weller
20/10/2022
Gives some well needed energy for long runs
Angela
20/10/2022
Good Product - service is getting worse
John Turner
17/10/2022
Always struggled with sis gels but this cola flavour does the trick finally. Good gear that works.
Scot customer
15/10/2022
Nice taste
James Hadley
02/05/2022
Top taste real impact
customer
22/03/2022
Awesome thanks
Les Mathias
27/01/2022
Highly recommended
Les Mathias
29/11/2021
Great flavour for a gel. No tummy troubles either
Owen Reed
24/11/2021
Certainly helps cycling in boosting the mind
Peter Harston
01/11/2021
14 days passed after original promised date, SiS seems not to be able to make progress with UPS (called UPS myself, they require further input from SiS…SiS is made aware; "will send them an e-mail" nothing more, nothing less. But actually this product is great especially if you need a caffeine boost (and already had your espresso)
W. Poels
27/10/2021
use this energy + caffeine gel for my marathons- last gel of the race to give me an extra boost
Pavlo
08/10/2021
Gave me the boost I needed when the Marathon started to get tough.
Daniel Buller
03/10/2021
How can I review something you failed to send me 😂
Lloyd Farelli
26/09/2021
First time of using this product. Taste is OK 👍
Sam
24/09/2021
Nice light flavour with a caffeine boost, but not overpowering.
Philip Davis
24/09/2021