GO Energy Plus Caffeine Gel Berry - 30 Pack
Perfect for:
Dairy Free
Energy
Gluten Free
Nut Free
Vegan
Wheat Free
Save 50%
Special Price
€37.50
Was
€75.00
€1.25/serving
Fast energy with 75mg Caffeine for a mental & physical boost.
Berry flavoured energy gel in easy to open packaging, perfect for when you're on the move.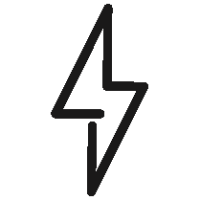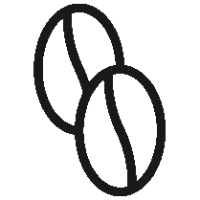 22g carbohydrates, 75mg caffeine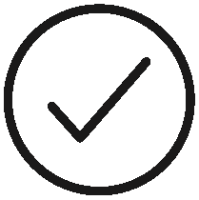 Informed Sport accredited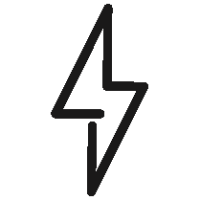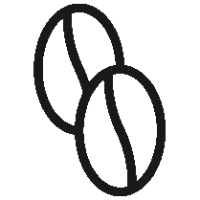 22g carbohydrates, 75mg caffeine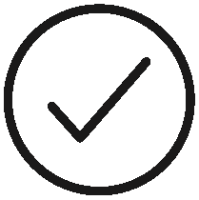 Informed Sport accredited
Why Choose?
Designed for high intensity races and long days on the road
85 calories per serving
Clinically proven to improve performance when taken 30 minutes before exercise
About GO Energy + Caffeine
The GO Energy + Caffeine Gel 75mg builds on the established science of the GO Isotonic Energy gel, the world's first and only truly isotonic energy gel.
This product provides 22g of carbohydrate and 75mg of caffeine per gel (Berry flavour). Ideal for high intensity races and long, tough days on the road. Caffeine has been repeatedly shown to improve performance by lowering your perception of effort by providing a boost just when you need it.
GO Energy + Caffeine is clean in the mouth and easy to digest. For when you want an energy boost, but want the benefits of caffeine too. Use before or during sport for added physical and mental focus when you want to get an edge.
Benefits
Caffeine acts centrally on the brain to lower the perception of effort, which is particularly noticeable in longer events. In distance events over 90 minutes, mental tiredness as well as physical fatigue plays a large role in determining performance as the event progresses. Caffeine can help to maintain physical performance in this situation.
Depleting your carbohydrate stores during exercise is one of the major causes of fatigue. Delivering the additional carbohydrate provided in SiS Energy + Caffeine Gels during exercise can help improve performance, race times and delay the onset of fatigue.
Informed Sport Registered
Our complete product range is developed using a world-class approach to banned substance testing, providing assurance for athletes. For more information on Informed Sport & our unique world class approach, click here.
Suitable For: Vegans, Vegetarians, Lactose free, Gluten Free, Wheat Free, Nut Free, Soya Free
Consume 1 gel 30 minutes before short, intense exercise to provide mental stimulation for the exercise ahead - Perfect when you need an energy and mental boost quickly
Simply tear off the top of the packaging and consume
Nutrition Stats
| Typical Values | Per 100ml | Per Serving 60ml |
| --- | --- | --- |
| Energy | 627kj/148kcal | 376kj/89kcal |
| Protein | 0.0g | 0.0g |
| Carbohydrate | 37g | 22g |
| of which sugars | 1.3g | 0.8g |
| Fat | 0.0g | 0.0g |
| of which saturates | 0.0g | 0.0g |
| Salt | 0.1g | 0.04g |
| Caffeine | 125mg | 75mg |
Ingredients:
Water, Maltodextrin (from Maize) (33%), Elderberry Juice Powder, Natural Flavouring, Gelling Agents (Gellan Gum, Xanthan Gum), Acidity Regulators (Citric Acid, Sodium Citrate), Caffeine (75mg), Preservatives (Sodium Benzoate, Potassium Sorbate), Sweetener (Acesulfame K, Sucralose), Sodium Chloride, Antioxidant (Ascorbic Acid)
Tastes great and works, Did try high 5, but soon came back
Gwyneth
17/10/2022
I tried last weekend when I was racing after couple minutes I drink the Gel I noticed caffeine kicking in
Manuel Pita
18/06/2022
Excellent product and fantastic service
DEANE WARD
18/06/2022
Quality product. Does what it says on the tin !
paul westwood
05/05/2022
Excellent product,
joe Dixon
25/04/2022
MOLTO Efficaci il 🔝 in commercio
OMAR
26/03/2022
Ottimo gel carica quando serve
DAVIDE NATI
23/03/2022
Ottimo rapporto qualità prezzo
Alessandro Vitari
20/03/2022
Ottimo prodotto, fa veramente il suo dovere
Veronica
19/03/2022
Very effective energy booster
JoeLK
07/03/2022
Taste ok , consistency perfect
Duncan Worth
12/01/2022
Gels great, as always.
Jason Day
09/11/2021
Excellent products.
Steve
28/09/2021
Very pleased many thanks
Les Charnley
22/09/2021
Great tasting gels,do the job,
brian wallace
17/08/2021
Good product and price, will definitely buy again
graham collins
30/07/2021
Light, refreshing and great taste
Willy Stocks
29/07/2021
Proper kick
terry spittlehouse
08/06/2021
The best gels I've used, with the perfect dosis of caffeine.
IGNACIO CHAPINAL DEL VALLE
02/06/2021
Tastes different from last ones I had
Chris Blackwood
08/05/2021